Dustin Johnson might have experienced a Masters hangover. The world's No. 1 ranked golfer finished tied for second at Augusta National, but a week later fell apart in the final round of the RBC Heritage on Sunday, after entering as the 5/4 favorite to win. Johnson had a one-stroke lead after the third round, but shot a fourth-round 77 and bettors watched the pre-tournament 8/1 favorite fade away.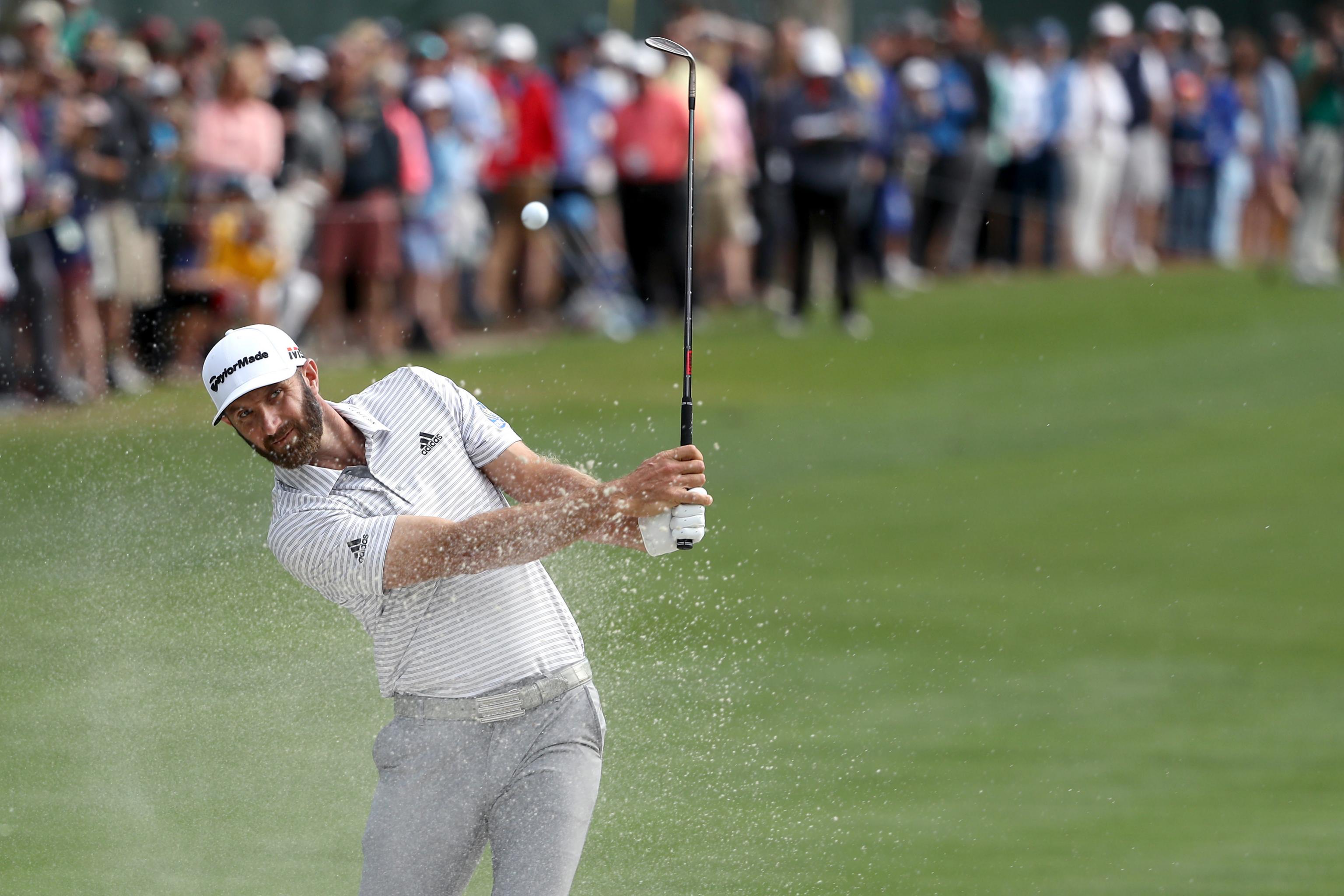 Those that had little-known C.T. Pan were quite happy. He began the tournament winless, and was 125/1 to win. By Sunday he was still a bargain at 25/1.
It was an event he nearly didn't attend. He had a junior golf event in his hometown of Houston, but his wife told him she would cover the tournament and to play in South Carolina.
"Just listen to your wife and you will have a good life," Pan said.
McCarron Money at TPC Sugarloaf
Scott McCarron has always enjoyed TPC Sugarloaf, winning twice there while on the regular tour. On Sunday he captured the Mitsubishi Electric Classic on the PGA Tour Champions.
McCarron, who led wire to wire, was a 16/1 pick to capture his ninth event on the senior circuit.
"Obviously, it's a golf course I like," McCarron said. "I got to play here my first time with Greg Norman, who designed the golf course. When we were coming here I called him for a practice round. He kind of showed me some of the lines off the tees, where you could go, where you could get some more yardage and where you need to hit it on layups, those type of things. He taught me a lot on how to play this golf course."
Masters Ticket Fraud
Augusta National is infamous for protecting its tickets, and goes to great lengths to make sure badge holders don't resell the coveted passes for the Masters.
The club apparently worked with prosecutors to nab a family in Texas that was allegedly using stolen identities to get Masters tickets and then scalping them for huge profits.
Documents filed Monday in U.S. District Court in Augusta charged Stephen Michael Freeman of Katy, Texas, with conspiracy to commit mail and wire fraud, as well as aggravated identity theft. Freeman's parents and a sister were also charged with conspiracy.
The plot had allegedly been going on since 2013 and prosecutors charged that the family was using names from a mailing list to enter the lottery the club uses to draw people for tickets. They then used emails and if a name they controlled was chosen, resold those tickets.
What's in a Name?
One couple decided to put the name of their upcoming child up for a bet. The husband made a wager with his wife that if Tiger Woods won the Masters they could name their boy Tiger.
When Woods captured his fifth green jacket the husband posted the news of the bet on Instagram. The family's last name is Little, so Tiger Little was the name to be.