The #1 ranked Clemson Tigers have back-to-back games starting Saturday that will determine whether they're ready to defend their College Football Playoff title. This week's opponent, Texas A&M, appears ready to step back into the elite ranks, but can they do it against the mighty #1.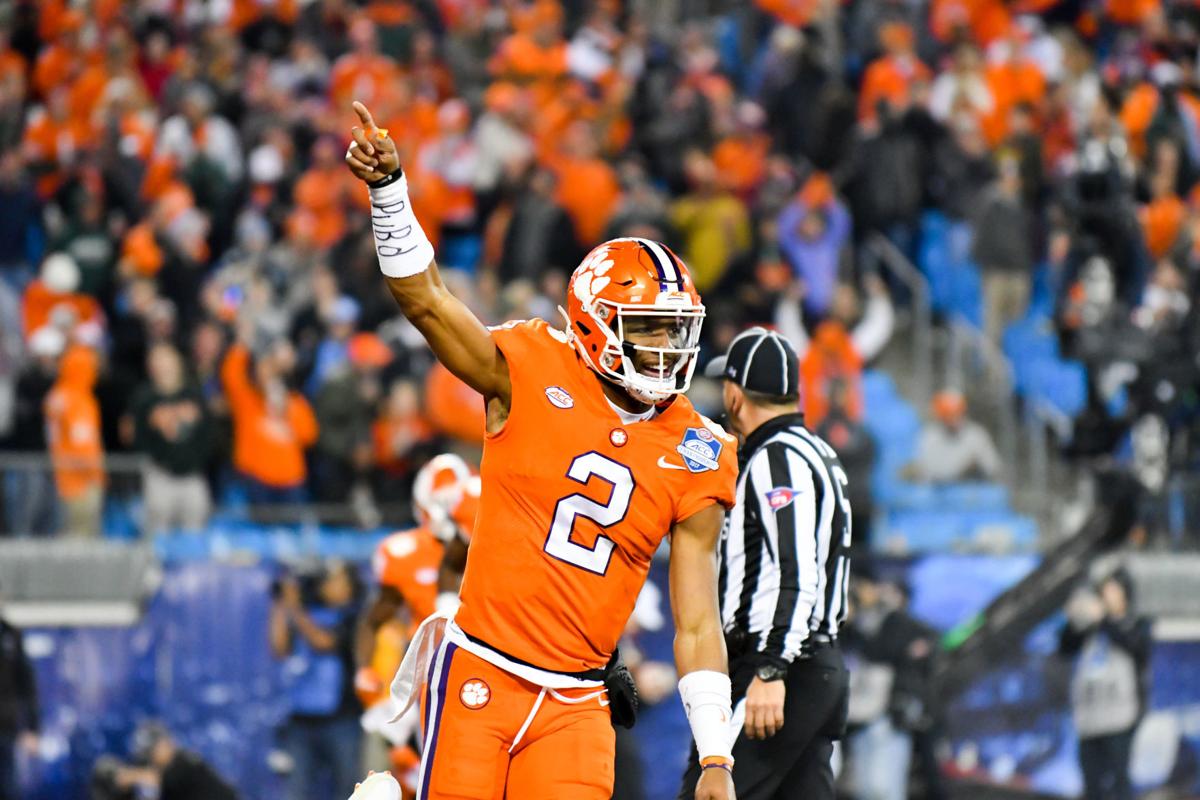 Clemson has earned a lot of respect for their championship runs over the last four years, all of which featured big games against Alabama. They ended last season defeating Alabama (44-16) in the College Playoff Championship game. The previous season, they lost to the Crimson Tide in the semi-final (24-6). In 2016, the Tigers wrapped took the title by defeating Alabama (35-31) in the championship game, making up for their 2015 championship loss to the Tide (45-40).
Four years, four trip to the Championship Playoffs, four meetings with Alabama resulting in two national titles. Even with this record there are those who criticize Clemson for their easy regular season schedule.
Clemson 2019 Schedule
Take a look at who the Tigers will face on the way to a possible three titles in five years.
---
Aug. 29 Georgia Tech Yellow Jackets   W 52-14
Sept. 7 #12 Texas A&M Aggies
Sept. 14 @#21 Syracuse Orange
Sept. 21 Charlotte 49ers
Sept. 28 @North Carolina Tar Heels
Oct. 5     Off
Oct.12 Florida State Seminoles
Oct. 19 @Louisville Cardinals
Oct. 26 Boston College Eagles
Nov. 2 Wofford Terriers
Nov. 9 @North Carolina State Wolfpack
Nov. 16 Wake Forest Demon Deacons
Nov. 23    Off
Nov. 30 @South Carolina Gamecocks
Dec. 7 ACC Championship
---
With only two ranked teams on their schedule, it's clear that this week and next will determine if the Tigers are going to make another championship run. The first task; taking down the Texas A&M Aggies in a more convincing fashion than last year's two point win. Clemson is a 17.5-point favorite in the game, though some think this will be a real challenge for the #1 Tigers.
The Texas A&M Challenge
Texas A&M joined the SEC in 2012 with the goal of competing for the SEC title in a conference long-dominated by dominated by Alabama, Georgia, Auburn and LSU. They almost succeeded, finishing second in the SEC East that first year. Under the leadership of quarterback Johnny Manziel, the team also finished the season at #5 in the year-end AP poll.
In December 2017, A&M hired Jimbo Fisher away from Florida State where he won a national championship in 2013. Last year, in his first season, A&M went 8-4, blew out N.C. State in the Gator Bowl (52-13), and finished the season ranked #16. A good first year for a new coach with players he did not recruit, but not where A&M supporters expect to be.
One way to get to the top, however, is to play the team already there, which is what Texas A&M will be doing this Saturday at Clemson.
A 41-7 blowout of Texas State in week one showed off Fisher's offensive strategy in the capable hands of quarterback Kellen Mond. Despite a red zone turnover and an interception, Mond tossed three touchdowns passes and handed off the ball to not one, but two, 100-yard rushers, Jashaun Corbin and Isaiah Spiller.
The key for A&M will be their defense. Holding Texas State to seven points is not the same as keeping the high-powered Clemson offense in check. But, let's not forget that last year, A&M battled Clemson down to a last minute before missing a two-point conversion in a 28-26 loss.