The Chicago Bears are 16/1 odds to win the Super Bowl according to William Hill. The Bears with the best defense in the league went 12-4 last season and could have gone farther in the playoffs if they had a bona fide kicker.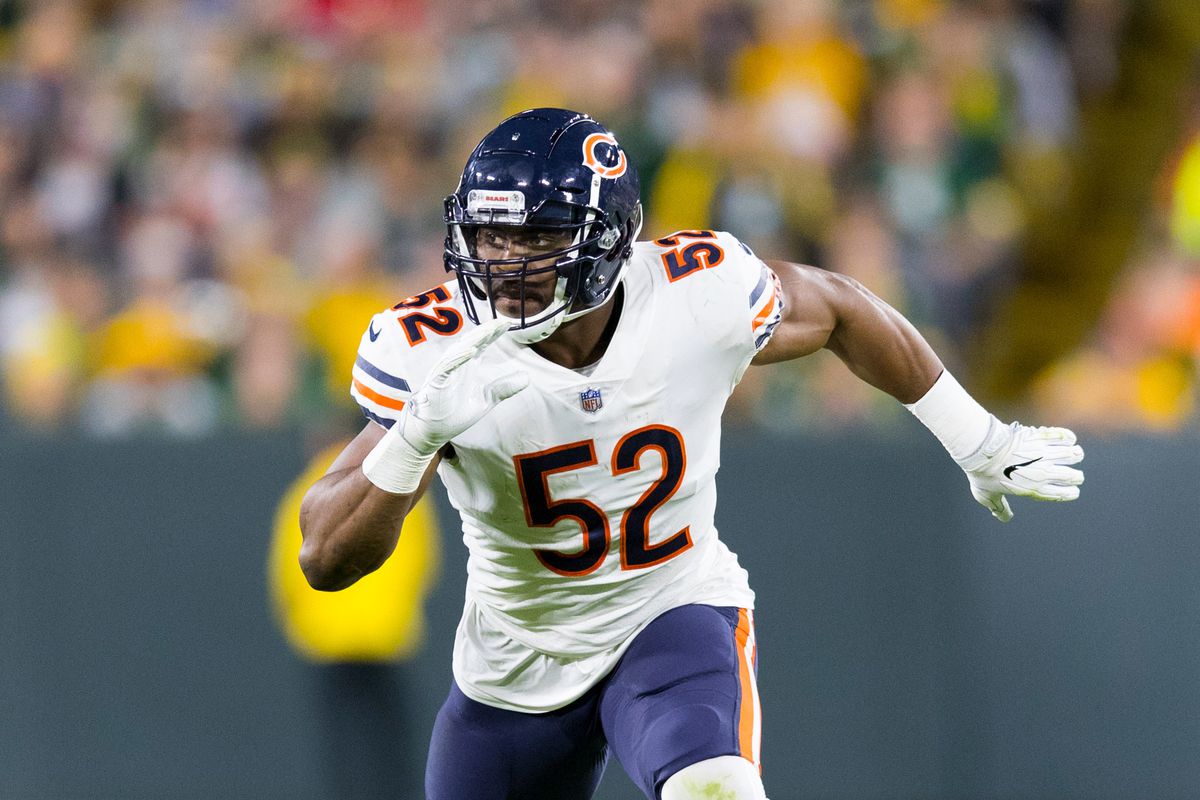 With all eyes on QB Mitch Trubisky and the Bears this season, do they have enough to replicate another 12-win season?
Experts and sharp bettors are trying to unearth the straight dope on the Bears. Are they legit good, because if that's the case, then 16/1 odds seems like a juicy number. Are the Bears going to regress and barely stay above .500 in a tough NFC North? If that's the case, then avoid a bear attack and stay away from Bears futures.
NFC NORTH SUPER BOWL ODDS
Chicago Bears 16/1
Green Bay Packers 16/1
Minnesota Vikings 20/1
Detroit Lions 80/1
Oddsmakers have predicted the Bears will win around 10 games, which is 2 off last year's amazing season. Their rival, the Green Bay Packers, are projected to win 9.5 games. The Bears and Packers Super Bowl odds are similar at 16/1 even though the Bears were a playoff squad last season and the 6-9-1 Packers missed the postseason last year as a team in transition from the old guard to the new guard.
The Packers have a new head coach with Matt LeFleur. Aaron Rodgers and Mike McCarthy saw their relationship sour, will the same happen with Rodgers and LeFleur?. With McCarthy gone from Green Bay, we will get to see Rodgers run the offense without restrictions or if the Packers will have another tedious season of mediocrity due to a grumpy Rodgers.
Mitchy Time
The Bears added a Super Bowl winner to their offense. The Pats did not re-sign Cordarrelle Paterson but the Bears offered him $5 million. Allen Robinson is expected to be Trubisky's top target this season, followed by Taylor Gabriel, and Paterson.
In the offseason, the Bears looked to upgrade their secondary with the addition of CB Buster Skrine.
The Bears did have much of a draft haul after they gave up picks for Khalil Mack. They drafted a couple of running backs and took a flier on David Montgomery (Iowa State) and Keith Whyte (Florida Atlantic). They also drafted speedy wideout Riley Ridley (Georgia).
Big D (Again)
The Bears are chasing the ghosts of one of the greatest defenses of all time: 1985 Chicago Bears. Instead of being intimidated, Matt Nagy's defense is fired up to challenge the '85 Bears for best defense of all-time.
"I don't think a defense has existed like this," said Bears offensive coordinator Mark Helfrich. "Yeah, they have so many number ones. They're talented, right? They've just got dudes everywhere."
"I'll just say this: I like what we're doing on defense," said head coach Matt Nagy. "There are some different looks. That's great for our guys, and it's different. It's going to make us better on offense."
Khalil Mack wreaked havoc after showing up a couple of days before the season started. With a full training camp and preseason to tweak the defense, Mack is expected to have another Hall of Fame season.
The Bears looked like the True Monsters of Midway allowing only 17.7 points per game for best in the NFL. The Bears stingy rushing defense held opponents to a league-best 80 yards per game. Chicago's air defense was no slouch either. The Bears were ranked #7 in the NFL allowing only 219.7 passing yards per game.
With another stellar defensive season on deck, the Chicago Bears are 16/1 Super Bow odds.