Champions League winners Chelsea want to negotiate with Bayern Munchen for their super striker, Robert Lewandowski, after failing in their attempt to sign Erling Haaland from Borussia Dortmund.
Chelsea owner Roman Abramovich was ready to pay $210 million for Haaland, but Dortmund remained firm. Borussia's bosses want the 20-year-old Norwegian to stay for at least one more season in the Bundesliga. Chelsea now believes Bayern's goal-scoring diamond, Lewandowski (32), best suits their plans and is ready to bid $70 million to snap him up.
Lewandowski, the Ballon d'Or without a Ballon d'Or
The Polish super striker was arguably the best player in 2020, netting non-stop for Bayern as they won the Champions League, the Club World Cup, the European Supercup, and all domestic trophies available. He won "The Best" award, the individual prize created by FIFA, but couldn't add the Ballon d'Or to his name, as France Football, the patron of the award, decided not to give it last year because of the pandemic. Lewandowski was disappointed, but that didn't affect his form. He scored 41 times in the Bundesliga, beating Gerd Muller's record of 40 goals, set in the 1971-1972 campaign.
Despite being among the candidates this year as well, Lewandowski is aware that Messi's starring role in Argentina's triumph at Copa America will cement his chances to win his seventh.
"After what happened at Copa America, I think it's going to be even harder for me to win the Ballon d'Or award. But I won't mind losing it to the best player of all time," Lewandowski politely said.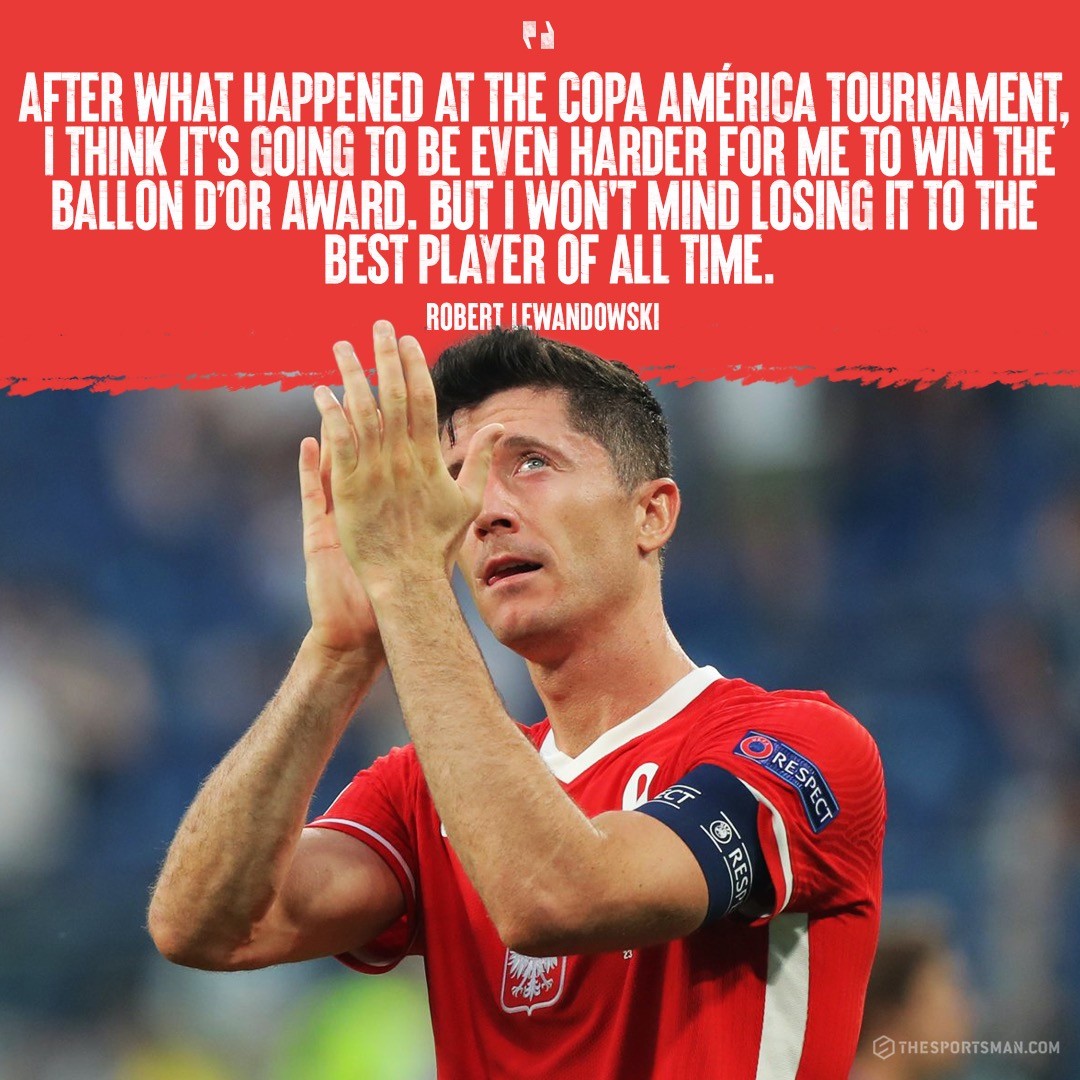 Thousands of fans now ask France Football on social media to consider awarding him a trophy for 2020, the year which was undoubtedly his.
"Maybe they decided too early because every trophy has been decided. So many players, coaches, journalists know that, for me, it was the best season," Lewandowski told the Daily Mail in December 2020. "We did what we did and it was spectacular. I'm glad everyone has seen it. These awards are something nice, amazing," he added.
France Football will announce the winner of the 2021 Ballon d'Or in December.
Lewandowski could be tempted to go
Bayern's hierarchy knows Lewandowski would be tempted to play in the Premier League. At the same time, the Bavarians believe they would send a wrong message if they allowed him to move without lining up a proper replacement. Lewandowski has two more years left on his contract and his form seems to be on the up every season. The Polish star will turn 33 in August.
Chelsea offloaded Olivier Giroud to AC Milan for just $1.5 million. Manager Thomas Tuchel is on the hunt for a striker who can provide the goal-scoring numbers he so much missed last season from his attacking players. Lewandowski's transfer to Chelsea is at +200. But moves to Real Madrid, Manchester City, or PSG aren't out of the question in the bookies' opinion. Real Madrid is at +150, with United at +250, City at +800, and PSG at +1000.