Tottenham Hotspur faces an important test as it travels to Red Star Belgrade as Matchday 4 of the Champions League group stage continues on Wednesday.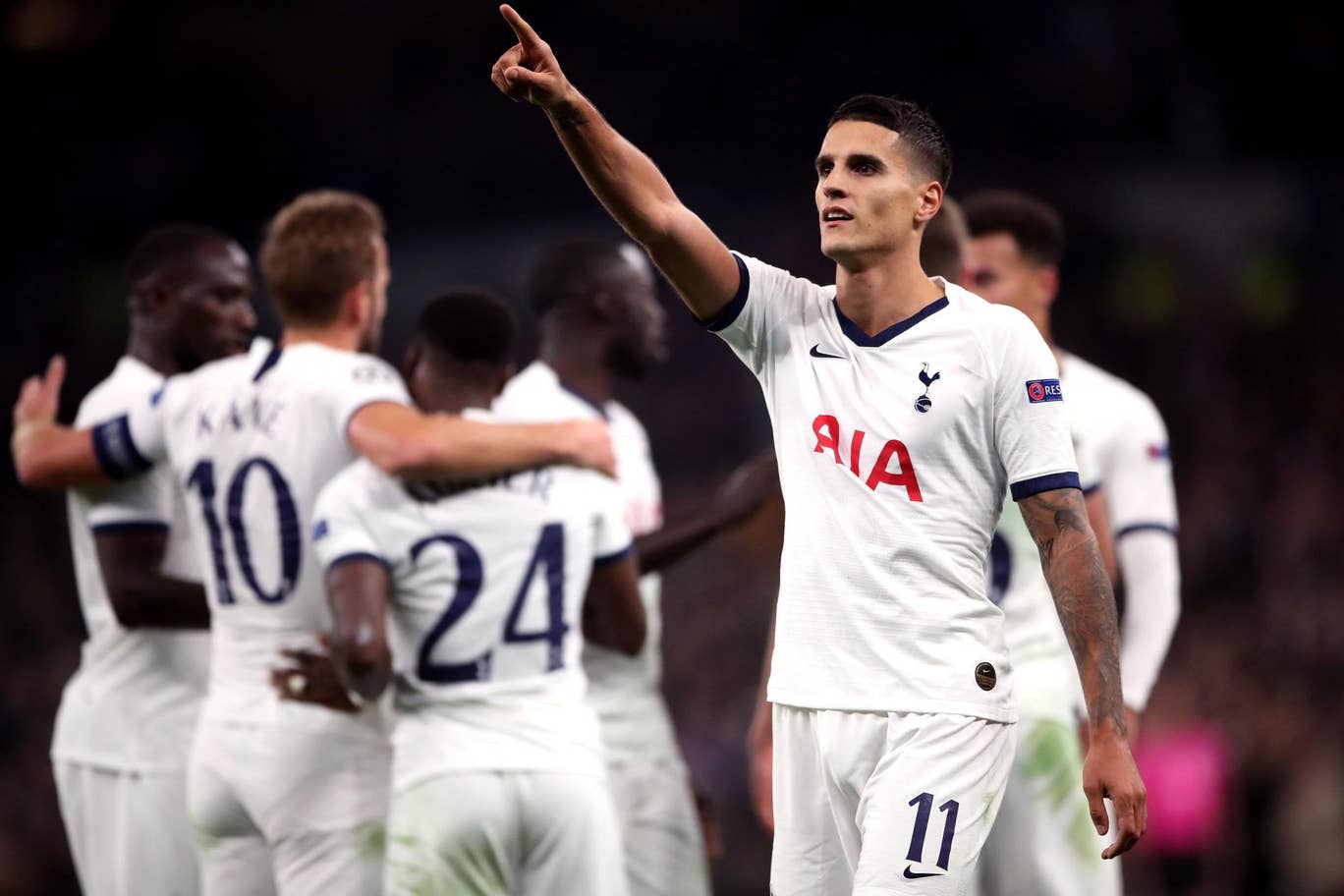 Spurs is currently a single point ahead of Red Star in the Group B standings, with both clubs likely fighting for second place behind Bayern Munich, which is still perfect after three matches.
Tottenham Expects Tough Atmosphere in Belgrade
The Serbian side is in its second straight Champions League group stage, and is looking to improve on last year's result, which saw it win just a single match on its way to a last-place finish in its group. A win over Olympiacos has Red Star very much in contention to advance, though it would still be considered a massive upset if they finished ahead of Tottenham at the end of the group stage.
That said, Tottenham isn't taking its trip to Belgrade lightly. The English side needs a result from the match, as a loss would put them in serious danger of missing out on the knockout stages. And while Spurs is undoubtedly the more talented team, this could be a difficult road trip for the squad.
"Hopefully we can win tomorrow night," Tottenham striker Harry Kane told reporters on Tuesday. "I've heard from a few players that the atmosphere is going to be tough and very hostile. We'll do everything in our power to win the game."
Even on the road, Tottenham is a solid favorite, with FanDuel Sportsbook listing Spurs as a -150 favorite over Red Star Belgrade (+390).
Leverkusen Needs Miracle to Remain in Champions League
In Group D, Bayer Leverkusen is hoping for a miraculous second half of the Champions League group stage to make up for starting the pool with three losses, which has left the German side seven points behind both Juventus and Atletico Madrid.
Leverkusen can begin to claw its way back into contention with a win on Wednesday against Atletico at home, though there would still be a mountain to climb. No team has gotten through to the knockout rounds after losing its first three group matches since Newcastle United pulled it off in the 2002-2003 Champions League.
"The chance is small, but it is still there," Leverkusen manager Peter Bosz told reporters on Tuesday. "There are still nine points available in the group. I am a fighter and I'll only say it's over when it really is."
At the very least, getting three points on Wednesday would make it more likely that Leverkusen could get back to third place, and earn a ticket to the Europa League. Leverkusen (+190) is considered a slight home underdog to Atletico (+155).
---
Champions League Wednesday Odds
Lokomotiv (+490) vs. Juventus (-165)
Bayern Munich (-650) vs. Olympiakos (+1600)
Leverkusen (+190) vs. Atletico Madrid (+155)
Paris Saint-Germain (-650) vs. Club Burgge (+1600)
Read Madrid (-550) vs. Galatasaray (+1400)
Atalanta (+460) vs. Manchester City (-210)
Dinamo Zagreb (+120) vs. Shakhtar (+230)
Red Star Belgrade (+390) vs. Tottenham (-150)
Odds via FanDuel Sportsbook
---
Finally, one of Wednesday's most important Champions League matches is one that will probably get very little attention from English-speaking audiences. In Group C, Dinamo Zagreb and Shakhtar Donetsk are deadlocked at four points, fighting for second place behind the perfect Manchester City (nine points), and far ahead of Atalanta (zero points).
Dinamo (+120) is hosting the key matchup in Croatia, and have been installed as a slight favorite over Shakhtar (+230).