Manchester City will be playing in front of its home crowd on Wednesday, and will need to come up with a win over Tottenham Hotspur to have a chance to move on to the Champions League semifinals.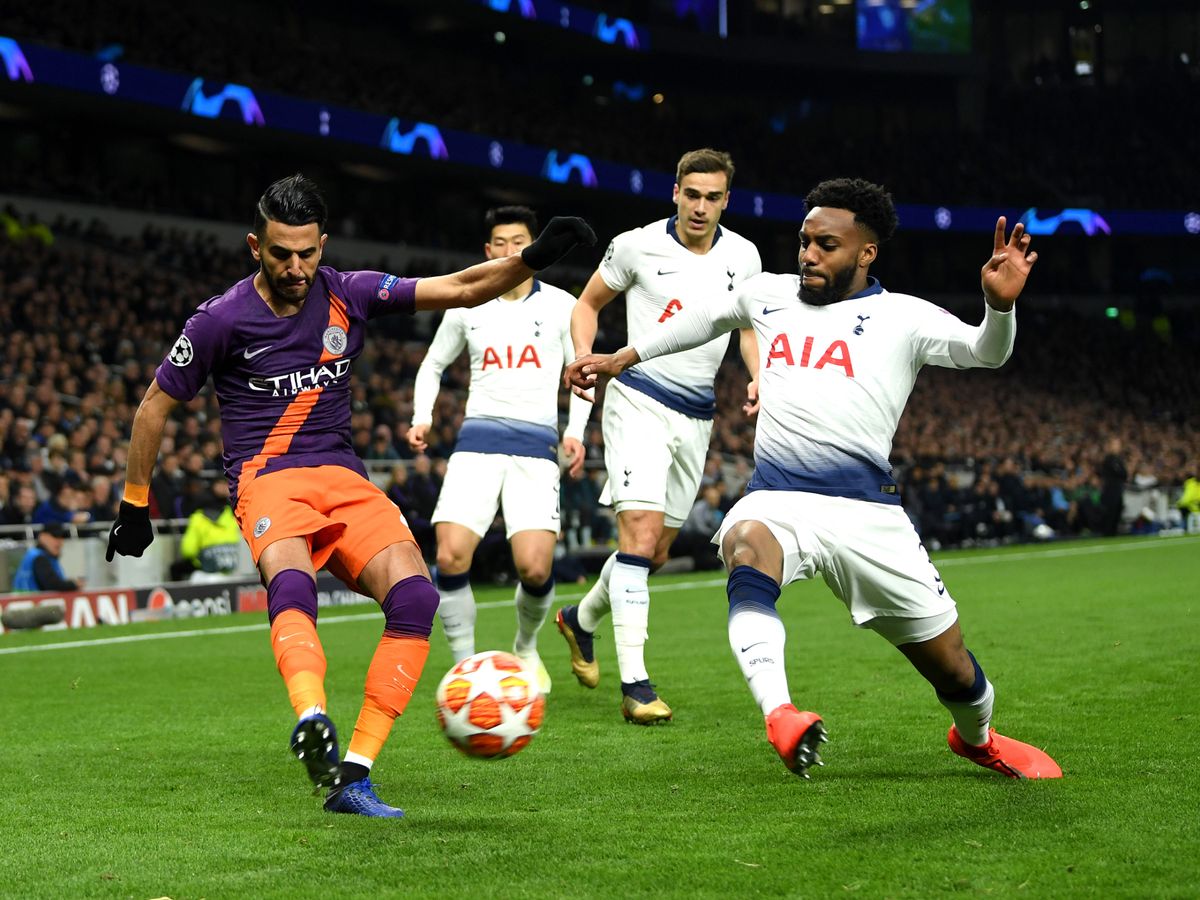 City comes into the second leg of their match with Tottenham trailing 1-0, but remains the favorite to go through to the final four over their EPL rivals.
City Still Favored Despite 1-0 Deficit
While City lost a 1-0 match in Tottenham last week, they are still very much in contention to move forward in the Champions League. After all, even a 1-0 victory will send the match to extra time, while a two-goal win would send City through to the semifinals.
But against a solid opponent in Tottenham, finding a win at all is no sure thing, and City manager Pep Guardiola has said his squad will need as much support as it can get to keep its Champions League dreams alive.
"I want to see that they want to get to the semifinals, not just the players, the fans too," Guardiola told reporters at a pre-match press conference. "At this stage, without supporters, we cannot go through. I'm really curious how our fans will be."
While City are still chasing a potential quadruple – the club could win the EPL, Champions League, and FA Cup to go along with their Carabao Cup title – Tottenham's season now more or less revolves around the Champions League. And while the English side may not be the favorites to win the competition according to bookmakers, they got a vote of confidence from former Brazilian star Ronaldinho, something Tottenham manager Mauricio Pochettino said he appreciated heading into the second leg of the quarterfinal.
"He knows a lot about football and I am going to respect him," Pochettino said of Ronaldinho's prediction that Tottenham could win the Champions League. "It is good that people like Ronaldinho think you have the quality to win. That increases our belief. Maybe tomorrow we will be able to beat an amazing team like Manchester City."
City remain the favorites to go through to the semifinal, though Tottenham's strong performance at home last week has tightened up the odds. William Hill has Man City as a 4/7 favorite to advance, while Tottenham is given 5/4 odds of going through.
Liverpool Must Guard Against Complacency
Wednesday's other quarterfinal sees Liverpool traveling to Porto with a 2-0 lead. That advantage makes the Reds a clear favorite to move on past their Portuguese opponents, but manager Jurgen Klopp has warned that his side can't be complacent against a strong Porto squad.
"Porto are a really, really good football team," Klopp told reporters. "We have to play at our limit, 100 percent."
Meanwhile, Porto coach Sergio Conceicao has heaped praise on Liverpool, perhaps in an effort to play down the likelihood of his team rallying at home to advance.
"I like the Liverpool dynamics. I like the Liverpool game model," Conceicao said in his pre-match news conference. "It is similar to how I see football and in a lot of these moments in a game they are the best team in the world."
With a two-goal lead and what is widely seen as superior talent, Liverpool (1/33) is a heavy favorite to advance to the semifinal ahead of Porto (11/1). The winner of the match will take on Barcelona, who won 4-0 on aggregate over Manchester United, while the Manchester City vs. Tottenham victor will face Ajax, which upset Juventus 3-2 in their quarterfinal.