Bayern Munich holds a commanding 3-0 lead and will host the second leg of its Champions League matchup against Chelsea on Saturday.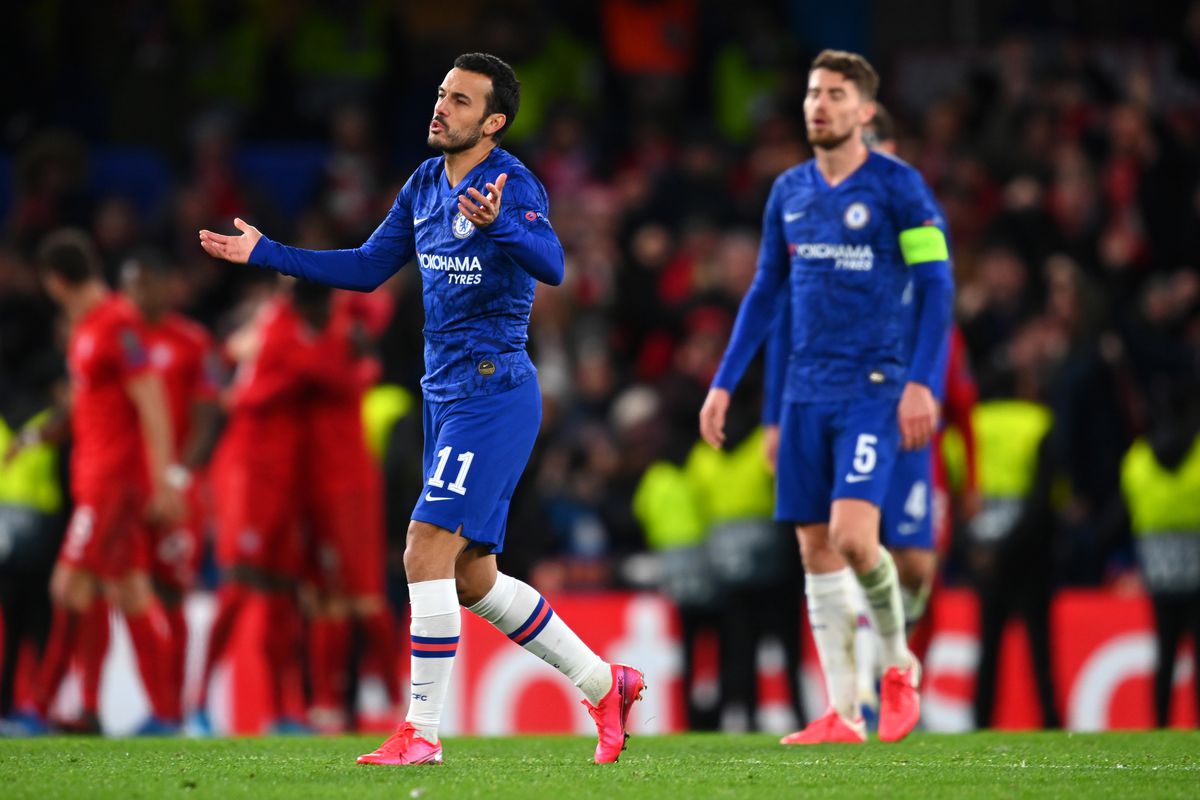 Chelsea will need at least three goals to have any chance of advancement, a tall order in Allianz Arena after the drubbing at Stamford Bridge in February.
Bayern Sits on Three Goal Lead
Few expect Chelsea to find a way to advance, with FanDuel Sportsbook offering +2200 odds on the possibility – while not even listing a bet on Bayern to go through, given the German side's dominant position.
Of course, Chelsea will try to overcome those odds. Manager Frank Lampard acknowledges that it's a monumental task for his team, but says there's always a chance.
"I believe we can. We have to, the players have to," Lampard told reporters. "We have to believe we have the opportunity to do something special. We've got to play with confidence. Can it free us up against a really good team? That's what I expect to see from the team. We have to tackle this in the right way."
Chelsea comes in as a +650 underdog to even win the match, let alone turn the tables and advance to the Champions League quarterfinals.
Setien's Fate Rests on Champions League Success
Saturday's other Round of 16 matchup sees Barcelona play host to Napoli. The two sides are knotted at one goal apiece after the first leg, giving Barca a slight edge thanks to its away goal, meaning the Spanish club will go through on a 0-0 draw.
Barcelona could use this match to determine the fate of manager Quique Setien, who took over in January for Ernesto Valverde. Barca have made it through to at least the Champions League quarterfinals 12 times in a row, and doing so again is likely a minimum requirement for Setien to keep his job.
"We have prepared thinking me and my coaching staff are going to continue," Setien told reporters. "At no point has the thought that tomorrow could be my last game passed through my head."
Meanwhile, Napoli coach Gennaro Gattuso says his team will have to open up the game against a dangerous Barcelona side if it wants to advance in the Champions League.
"We certainly want to write an important page in our history," Gattuso told reporters. "I can mark Messi only in my dreams, or on my son's PlayStation.
FanDuel sees Barcelona as the -320 favorite to go through to the quarterfinals, though Napoli (+215) maintains a fighting chance.
Saturday's matches will end the Champions League Round of 16. The final eight teams will play out the remainder of the tournament in Lisbon, with all ties from the quarterfinals on being made up of single-elimination matches.
UEFA has scheduled the Champions League final for Aug. 23. FanDuel pegs Man City as the +230 favorite to win the tournament, ahead of Bayern (+280) and PSG (+490).