Welcome to Card Collectors Corner, a new column about the trading card industry on Online Gambling. You may have previously read my series about the trials and tribulations of opening a new card store in Alabama last year. Now, I'll be focusing on regular stories about the market.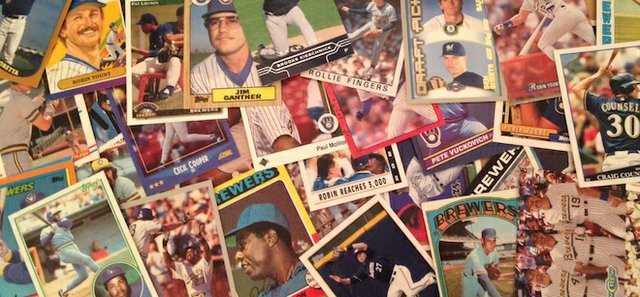 And what a month it's been for sports and Pokemon cards, but not in a good way, as a few incidents gave the industry a black eye. Let's examine what happened.
Logan Paul's bogus Pokemon case
Investor and influencer Logan Paul recently bought a case of what was supposed to be sealed, first-edition Pokemon booster boxes for $3.5 million. But questions about the provenance of the case, as well as a sketchy-looking seal, prompted suspicion that the case wasn't real.
Paul took the case to Chicago to verify its authenticity with Baseball Card Exchange, which had previously examined the case and put its signature wrap on it to show that it had been authenticated. In a video posted of the unwrapping, the parties discovered that the case had indeed been faked and the boxes filled with packs of GI Joe trading cards.
"We all got duped," said Steve Hart, owner of BBCE, after the video revealed the boxes were faked.
"It's the biggest fraud in the entire history of Pokemon," said an unnamed employee of BBCE in the video.
Collector Matt Allen, who sold the case to Paul, said he'll make Paul whole. Allen bought the case from another person for $2.7 million and said he'll try to get his money back, as well. Allen noted in the video that he never would have bought the case if it hadn't previously been verified by BBCE.
The situation prompted plenty of negative chatter in the card forums, and it remains to be seen how this episode could negatively affect BBCE's business, which has authenticated and wrapped sports card boxes and cases for more than 30 years, and which only recently branched out into Pokemon.
Breakers stiff customer
Imagine thinking you'd just won a $25,000 card, only to have that card ripped away.
On Jan. 13, Backyard Breaks, one of the biggest streaming channels for card breaks, had a giveaway for new followers in which they won a free box of cards. User "Gpell10" won the box of Absolute, which the breakers proceeded to open on air.
This is known as "rip and ship" – the breakers open boxes for all of their followers to see and then ship the cards to the buyer (in this case, the winner). But after Backyard Breaks pulled an ultra-rare Trevor Lawrence Kaboom insert numbered to 10, which they estimated would be worth $25,000, they said they would not ship the card and would instead send an alternate prize.
This drew plenty of criticism from the card community, and Backyard Breaks said they would donate $20,000 to a local Boys & Girls Club. This sparked critics to question why the breakers didn't just send the card to the winner.
Takedown at Dallas Card Show
At a card show in Dallas, one of the biggest annual events in the US, a man got caught allegedly selling fake graded cards. When confronted by police officers, he tried to run and was quickly caught, tackled, and handcuffed. As officers escorted him out, a show patron spit in his face.
These incidents are a reminder that while the sports card industry is generally a positive hobby, practiced by kids and adults alike, there are some bad actors who bear monitoring.