Riviera Country Club is about the only golf course that Tiger Woods hasn't mastered, but he gets another chance starting Thursday at the Genesis Invitational. Woods has a long history at the famed Southern California course. It's just not the type of history Woods would like.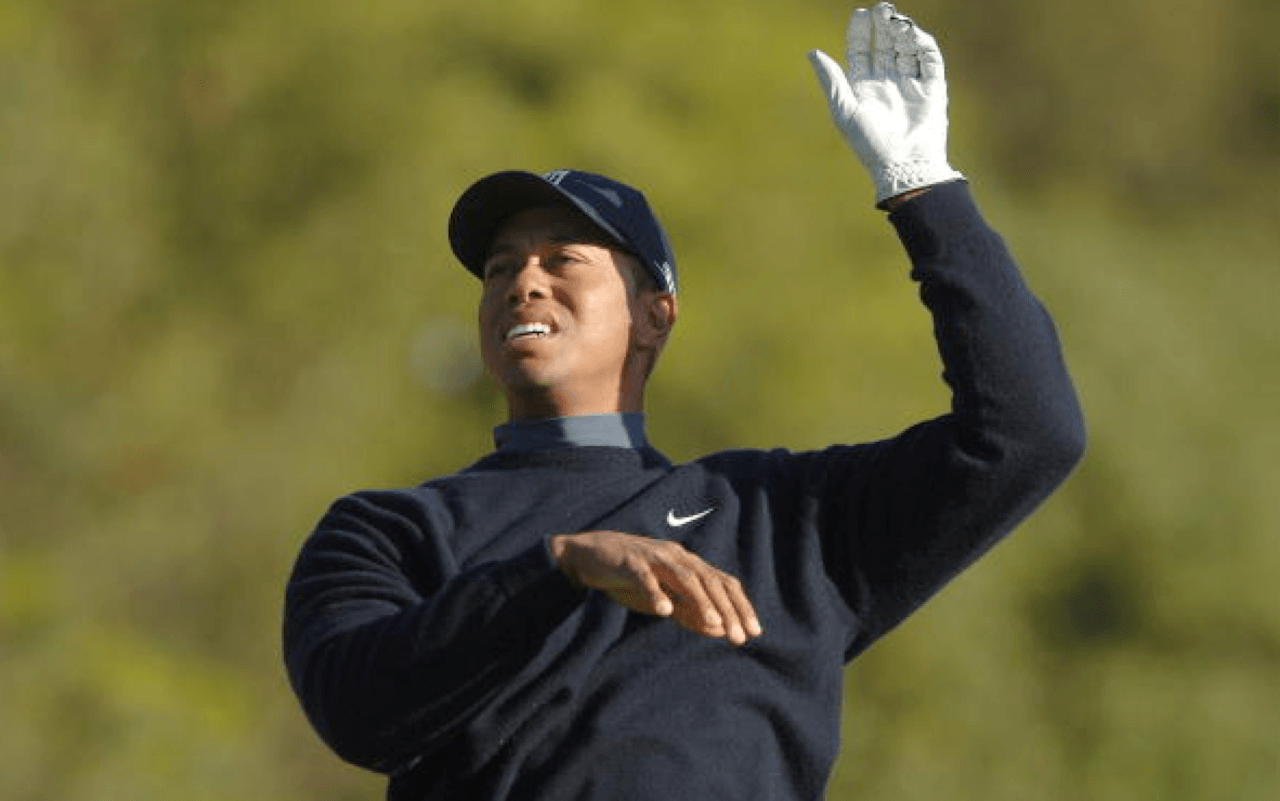 The 44-year-old, who grew up an hour away, has never won at Riviera Country Club in 10 attempts as a professional. It is his longest losing streak at any one course. The next longest is the Honda Classic, where he is 0-5 at PGA National Golf Club.
On Thursday, Woods, who is listed at 16/1 to win at Riviera Country Club, will try and win there for the first time in his career. If he did, he would break Sam Snead's record for 82 PGA Tour wins.
Woods admitted on Tuesday to reporters that not winning the Genesis Invitational has been frustrating.
"I've played in a number of events over the years [at Riviera], and for me not to win an event that has meant so much to me in my hometown — I've done well at Torrey Pines, I've done well at Sherwood — I just haven't done well here," Woods said. "Hopefully, I can put it together this week and we'll have a great conversation on Sunday."
Woods First PGA Tour Event at Riviera Country Club
The admiration Woods has for Riviera Country Club began before he was a teenager. It was where he saw his second professional tournament, and where he played his first. His father, Earl, drove Woods up to Riviera to watch the LA Open. When Woods was 16, he was given a sponsor's exemption to play in the 1992 event. He shot 72-75 and missed the cut.
That would be the first of many frustrating moments at what could be considered his home course on the PGA Tour. Ironically, Woods' best finish was second in a playoff to Billy Mayfair when the event was at Valencia Country Club in 1998.
Woods finished tied for second at Riviera in 1999 with Ted Tryba and Davis Love III, but that is as close as he has gotten at the Pacific Palisades facility.
Putting Big Reason for Futility
Riviera Country Club has baffled Woods, which is puzzling because the kikuya rough, and poa annua greens are what he grew up playing on, and was able to dominate. The greens are small, and require precision from the fairway. Woods believes it is his putter that has been the problem.
"I have historically never really putted well here,'' Woods said. "I've played here so many rounds. It suits a natural cutter of the golf ball, so I figured that's what I have done pretty much my entire career. But when it comes right down to it, you've got to hit the ball well here because the greens are so small and they're so slopey. But for some reason, everything kind of breaks toward [hole No.] 6, and I still haven't quite figured that out."
It has been a bit of a sore subject with Woods, and it bothered him more than he let on when he was younger. Now he seems to be able to joke about it.
"Yesterday when I was out there with Bubba (Watson), he was giving me pretty good grief," Woods said. "He's won here, what, three times, and I haven't."