With Bryson DeChambeau dominating the final round of the US Open, partly because of long drives, his victory came with an immediate debate. Was DeChambeau's length off the tee an unfair advantage? Should gamblers now back bombers in every major championship?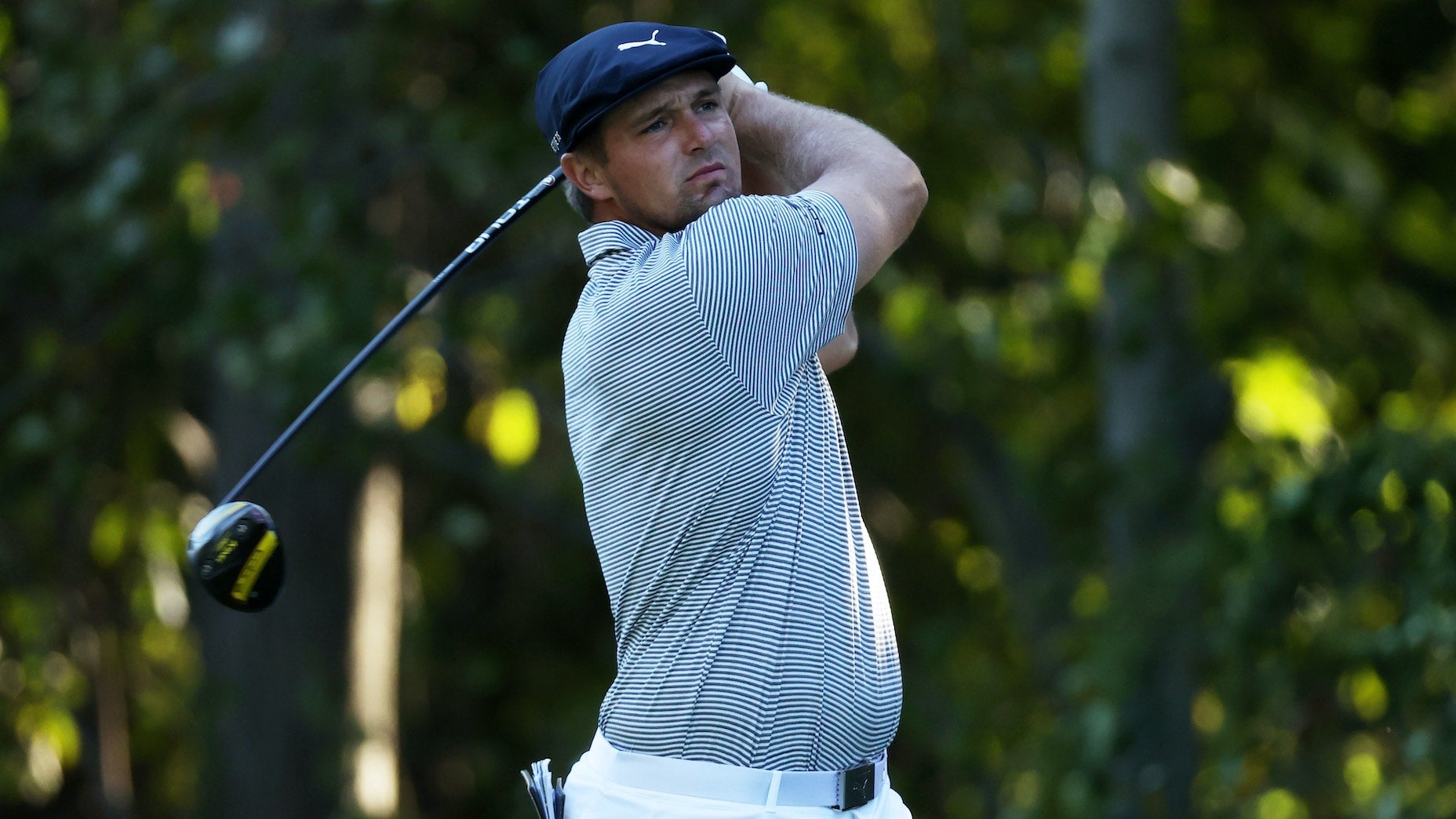 DeChambeau, who was fetching 28/1 odds to win before the tournament, was impressive with his long drives, but he was hardly dominant in that statistic. DeChambeau was seventh in average driving distance for the four rounds at Winged Foot at 325.6 yards. Dustin Johnson, who was the favorite going into the US Open at 13/2, led the driving stats, averaging 333.6 yards off the tee, and finished tied for sixth.
In the final round, where DeChambeau was the only person to card an under-par round, he was still only fifth in driving distance average. Hitting the ball a long way definitely helped, as these graphics from Golf World show. DeChambeau was well in front of the top five golfers chasing him on the ninth hole, but the numbers are a bit deceiving. DeChambeau had a 375-yard drive, but Matthew Wolff actually uncorked a drive of 388 yards. Both golfers ended up with an eagle.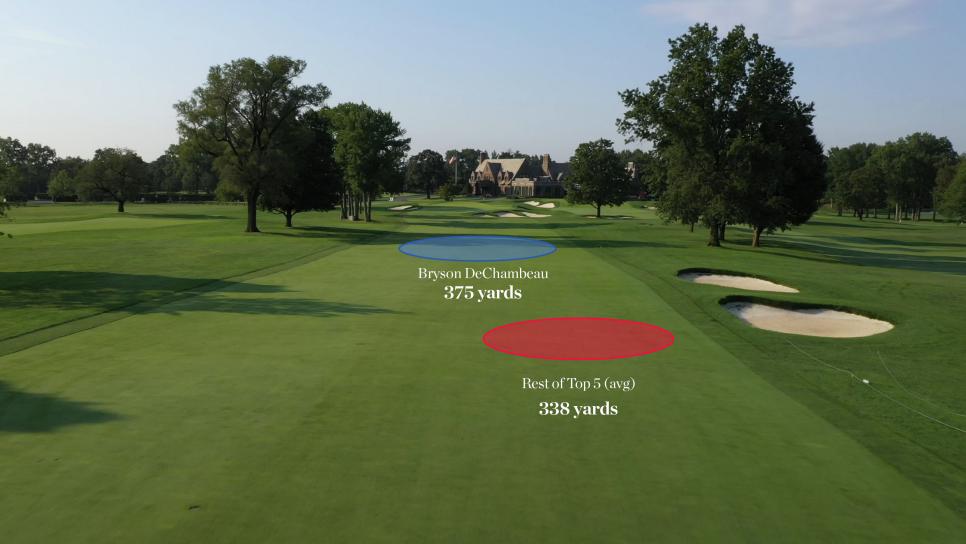 DeChambeau's driving distance advantage was minimal. There were other areas where he excelled, such as hitting greens in regulation and putting, that were crucial in his winning on Sunday.
"My goal in playing golf and playing this game is to try and figure it out," DeChambeau said. "I'm just trying to figure out this very complex, multivariable game, and multidimensional game as well. It's very, very difficult. It's a fun journey for me."
Straight Not Necessary for DeChambeau's Long Drives
DeChambeu's game plan going into the US Open was to try and hit long drives, and not worry about where the ball went. He told reporters his goal was to be in the correct position when he tried to reach the greens. Having a nine iron or a wedge in his hands for his second shot was what counted, even if he was in the rough. That was evident when he hit just six fairways in the final round.
"As difficult as this golf course was presented, I played it beautifully," DeChambeau said. "Even through the rough, I was still able to manage my game and hit it to correct sides of the greens."
The 27-year-old, first-time major championship winner was tied for 26th in fairways hit, but was fifth in greens in regulation. He also ended up tied for 11th in putting.
Will Future Major Venues Become Bryson-Proofed?
DeChambeau's dominance with long drives definitely shocked some, but changing major championship golf courses to reflect four good rounds of golf might be foolish.
The reaction was the same when Tiger Woods won the 1997 Masters by 12 strokes. The cries to "Tiger-Proof" Augusta National came immediately. Changes were made, but the club definitely didn't over-react, instead making subtle alterations.
Woods talked to reporters earlier this year and said he believes the changes Augusta National made for the Masters haven't been too extreme.
"Augusta National has been at the forefront of trying to keep it competitive, keep it fair, keep it fun, and they've been at the forefront of lengthening the golf course," Woods said. "Granted, they have the property and they can do virtually whatever they want. They have complete autonomy. It's kind of nice. But also they've been at the forefront of trying to keep it exciting as the game has evolved. We have gotten longer, equipment changed, but they've been trying to keep it so the winning score is right around the 12- to 18-under-par mark, and they have."
When Woods won the Masters in 2019, he was tied for 58th in driving distance. When Collin Morikawa won the PGA Championship in August, he was 40th in driving distance. He was, however, first in driving accuracy and putting.
DeChambeau said on Sunday he believes golf is becoming more of a power game, but admitted there are other factors to consider besides long drives.
"I think I'm definitely changing the way people think about the game," DeChambeau said. "Now, whether you can do it, that's a whole different situation. There's a lot of people that are going to be hitting it far."