WNBA stars Brittney Griner and Breanna Stewart each signed new contracts with their respective teams this week, part of one of the busiest offseason periods in league history.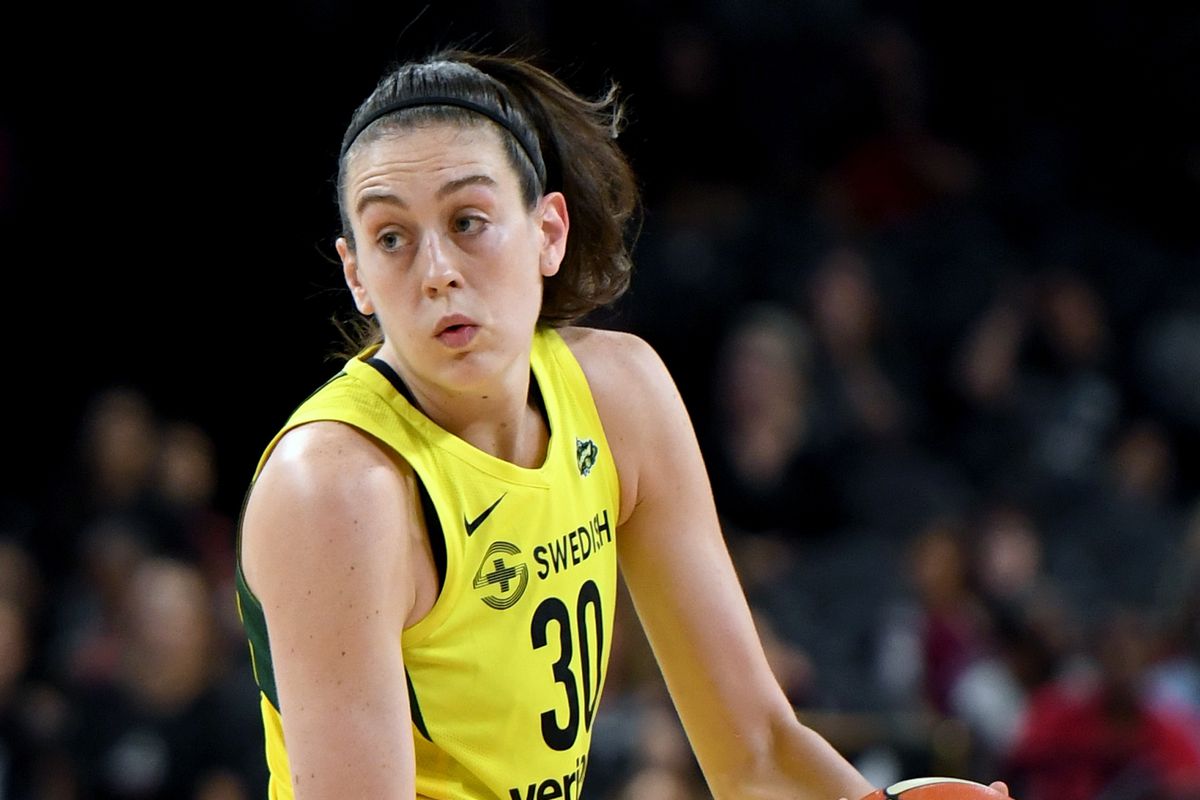 Stewart re-signed with the Seattle Storm on Thursday, rejoining the team after missing a season due to a ruptured Achilles tendon suffered in an overseas game.
Stewart Also Signs EuroLeague Deal
The 25-year-old Stewart has returned to action in recent weeks, playing with the USA women's national team in an exhibition game against UConn last month.
Terms of the deal were not announced.
"At first, it was about getting back on the court, that was the motivation," Stewart said in a statement announcing the signing. "Now, it's beyond that, it's about continued growth and supporting my teammates as we come back together in Seattle."
That wasn't the only contract signing Stewart announced this week. On Friday, the former UConn star announced she had also reached a deal with UMMC Ekaterinburg, a Russian team seeking its sixth EuroLeague title.
WNBA stars have regularly played for European teams in the winter. While the WNBA offered maximum exposure, European clubs offered larger contracts. And while the new WNBA collective bargaining agreement might slow that trend, few expected it would stop it entirely.
Still, the fact that Stewart hurt herself playing for Dynamo Kursk last April in the EuroLeague championship game made it far from a sure thing that she would want to go back again.
"For me, it's something that makes sense financially," Stewart told reporters before the game vs. UConn last month. "Playing EuroLeague is a very high level. And my window is short. Maybe when I'm 30, I won't want to. But right now I want to play as much as I can."
Stewart won both the WNBA MVP and WNBA Finals MVP in 2018 while leading Seattle to its third league championship.
Griner Comes Back to Stacked Mercury Team
On Friday, Brittney Griner announced that she's re-signing with the Phoenix Mercury. The 29-year-old Griner has spent her entire WNBA career with the team.
Phoenix said the deal was a multiyear contract, though financial terms were not disclosed.
Griner won a WNBA championship with the Mercury in 2014. She's made six All-Star teams and has been named Defensive Player of the Year twice. She averaged 20.7 points and 7.2 rebounds a game in the 2019 season.
"We've had the opportunity to watch B.G. transform into one of the most dominant players in the WNBA since we drafted her in 2013," Phoenix general manager Jim Pitman said in a statement. "We are thrilled to continue to watch her career grow here in Phoenix."
The WNBA has enjoyed an active offseason in large part due to the new CBA, which has increased the league's salary cap by about 30 percent. With most existing contracts remaining unchanged, that's given franchises ample room to bid on free agents and trade for relatively high-priced stars.
The Mercury have been particularly active, trading three, first-round picks to the Dallas Wings for All-WNBA point guard Skylar Diggins-Smith. Phoenix is also rumored to be interested in 2012 MVP Tina Charles, who currently plays for the New York Liberty.