Bradley Beal from the Washington Wizards rejected a player option for one year worth $36 million and signed a new supermax contract worth $251 million spanning five years.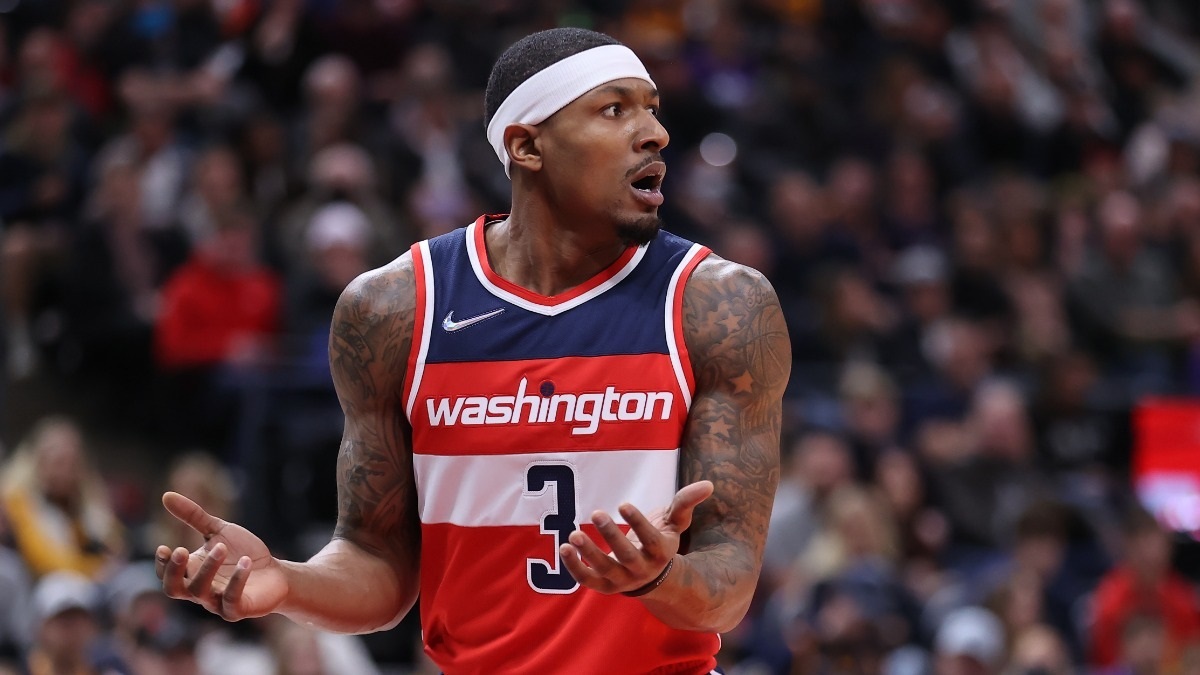 Beal, 29, had plenty of other teams wanting his services including the Miami Heat, Boston Celtics, New York Knicks, and Los Angeles Lakers. However, the All-Star loved playing in Washington, DC and chose to remain with the club that drafted him out of Florida back in 2012.
"It's love that I've received from day one, " said Beal. "The city has accepted me since a rookie, and here I am going into Year 11 and it's the same love, if not more. I've always just tried to pay that back in one way or another."
Beal nursed a wrist injury and only averaged 23.2 points, 6.6 assists, and 4.7 rebounds per game in 40 games last season. In February, he opted for season-ending surgery.
In his two previous seasons, Beal averaged 31.3 and 30.5 ppg for back-to-back 30-point seasons. He narrowly missed out on a scoring title in the 2020-21 season when Steph Curry edged him out with 32 ppg.
Without Beal for the majority of the season, the Wizards finished 35-47 and missed a shot at the Play-In Tournament. The Wizards are a long shot to win the 2023 NBA championship at +35000 odds.
Beal, the Unicorn, MM and KK
Unfortunately, Beal is one of the best players in the league, but he plays for a team that will never have a legit shot at winning the title. The Wizards rewarded Beal with a supermax contract, but they do not attract top-end free agents these days, and they'll have to claw and fight their way to even qualify for the Play-In Tournament.
Most of the potential starting five next season was brought in via trades including Kristaps Porzingis, Kyle Kuzma, Will Barton, and Monte Morris. The Unicorn is the x-factor. If he remains healthy, the Wizards could have a chance at a high playoff seed.
The Denver Nuggets recently acquired Kentavious Caldwell-Pope from the Wizards in exchange for Barton and Morris. Morris is expected to join the starting backcourt with Beal, which should be fun to watch next season.
The Wizards also selected Johnny Davis from Wisconsin with the #10 pick in the 2022 NBA Draft. The rookie point guard get a chance to learn to be a pro from one of the best in Beal.
Beal underwent surgery and sacrificed a half of a season so he would not have a lingering wrist injury the remainder of his career. He said his wrist is close to 90% healed, but he's ready to start ramping up basketball activities.
However, once you get north of 30-years old, it gets harder for the top stars to stay at the top of their game once they catch the injury bug. Beal and the Wizards hope his wrist injury is a thing of the past and he'll play enough games to compete for a scoring title.