With the New England Patriots readying for Super Bowl 53 in less than a week, the man who will coach them in the big game for the ninth time observes19 years at the helm. How Bill Belichick became the head coach of New England on Jan. 27, 2000, was both unusual and marked by criticism.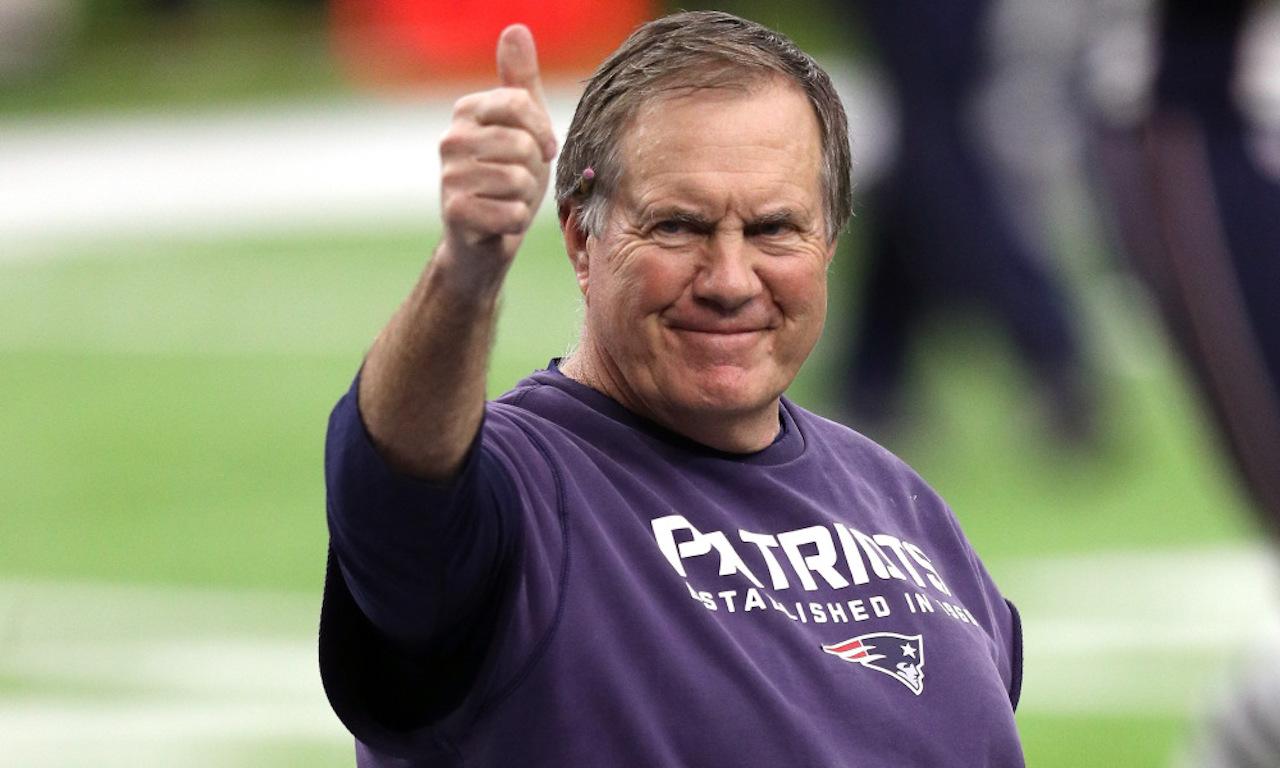 Belichick had been at the helm of an NFL team before getting to Foxboro. After 15 years working his way up the ranks, coaching everything from special teams to being an offensive coordinator, he was entrusted with the Cleveland Browns in 1991.
It was a disaster. He fought with the media, while compiling a 36-44 record in five years and was fired by owner Art Modell during a brief telephone call. One columnist wrote, "Bill Belichick's five-year reign of error is over."
Repairing Reputation
Ironically Belichick would land in New England, hired by then-coaching legend Bill Parcells as an assistant head coach and defensive backs coach. The Patriots won the AFC, but fell to the Green Bay Packers in Super Bowl 31.
After the game rumors began circulating that Parcells was leaving. He did, going to the New York Jets, taking Belichick with him to become the team's assistant head coach and defensive coordinator. Three years later he was set to succeed Parcells, but was only the Jets' coach for a day. In a press conference to introduce him to the New York media, he scribbled a note on a napkin that read, "I resign as HC of the NYJ."
It was then announced he would be coaching the Patriots, but the Jets asserted that he was still under contract with them and wanted compensation. New England was forced to surrender a first-round pick.
"I am tremendously excited to be here, be a part of the New England organization," Belichick said when he was hired. "This is a first-class operation. I had an outstanding experience when I was here in 1996, and I am thrilled to be part of this organization and be able to have the opportunity to lead this team."
Not everyone was convinced the Patriots had made the right move. Several NFL executives and pundits were skeptical Belichick wouldn't repeat his mistakes from five years ago in Cleveland.
"Giving up a No. 1, I think, is a lot. Belichick is one the game's outstanding defensive coaches, but as a head coach he didn't prove much," former Eagles quarterback and analyst Ron Jaworski said. "I think there were other qualified coaches out there so you don't have to give up a No. 1, who should be a Pro Bowl player. And they don't have the talent to give that up."
Building the Dynasty
It only took a year for Belichick to prove his detractors wrong. After a 5-11 record his first year, the Patriots won Super Bowl 36 against the Rams, the same team they are a 2.5-point favorites to beat on Sunday.
They won two more Super Bowls in the next three years, and Belichick was named Coach of the Year in 2003. There were five more appearances in the title game, and the team won two of them. If they win Sunday it will be the franchise's sixth Vince Lombardi Trophy.
While Tom Brady is widely celebrated as the Greatest of All Time at his position, Belichick's accomplishments have mostly flown under the radar. He rarely speaks of himself, but did give an interview to CNBC nearly two years ago about coaching and winning.
"It's one day at a time," Belichick said. "We don't talk about last year. We don't talk about next week. We don't talk about next year. We talk about today and we talk about the next game. And that's all we can really control. The rest of it will take care of itself."