The preseason hype has been trashed. The non-conference games are mostly over. Once again, Ohio State is the team to beat in the Big Ten. The only murmurs of disagreement are coming out of Madison, Wisconsin but the Badgers and the Buckeyes don't face each other until Halloween week.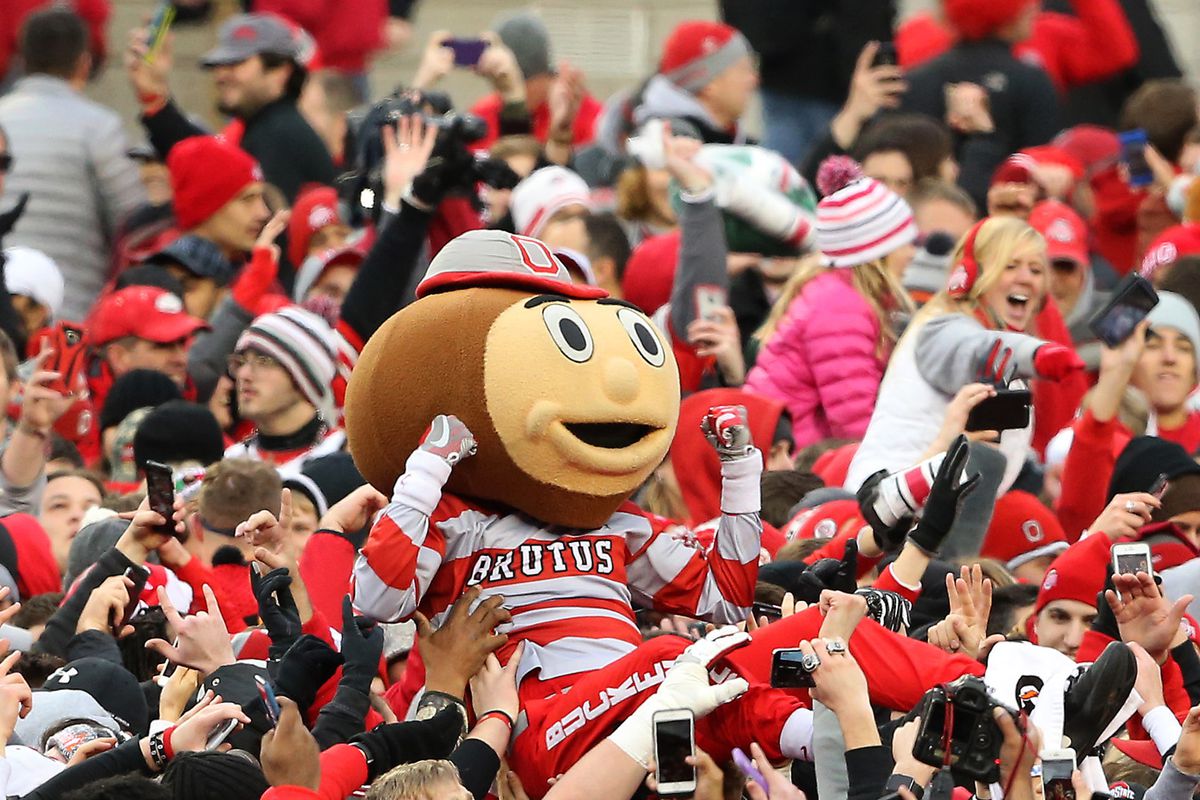 The season is still relatively young, but the Big Ten may be shaping up as a runaway in both the Eastern and the Western conference. Ohio State is still the dominant team of the past several years, even without Urban Meyer as head coach. Wisconsin laid a whipping on Michigan this past weekend, and showed the world that the Badgers are the team to beat in the West.
Barring any major slip-ups, the Badgers and Buckeyes are heading for a showdown in late October. Until then, the rest of the league will be taking pot-shots are these two top-10 ranked targets. This week, Ohio State is a 15.5 favorite at Nebraska, while Wisconsin is a 21-point favorite over Northwestern. Neither Nebraska nor Northwestern seem ready to challenge in these games.
Game of the Week: Penn State Opens Conference Play At Maryland
Penn State might be the only semi-legitimate challenge to Ohio State's dominance in the Big Ten East. The Nittany Lions are 3-0, and looking for respect. Penn State has a tough schedule to fight through, including trips to Iowa, Michigan State, and Ohio State. But first, Penn State needs to show they're capable of putting away a few of the Big Ten also-rans. That starts this weekend at Maryland.
Maryland put up some big early season numbers, hanging 79 points on Howard and, 63 on Syracuse. But in Week 3, Maryland lost a sloppy game to Temple, 20-17.
Both teams are coming off bye weeks for this primetime, Friday night matchup. Maryland and Penn State both need to make a statement in their first conference game. The Nittany Lions are a 6.5 favorite on the road. Time to see if Penn State can challenge for the Big Ten title or, perhaps, the Maryland offensive machine will reawaken.
Big Ten Football Schedule: Week Five

Friday, September 27

#12 Penn State -7 @ Maryland

Saturday, September 28

Minnesota -1 @ Purdue
Middle Tennessee @ #14 Iowa -23 
Northwestern @ #8 Wisconsin -14 
Indiana @ #25 Michigan State -14 
Rutgers @ #20 Michigan -28
#5 Ohio State -15.5 @ Nebraska
Last Week Against the Spread
Michigan was a 3.5 point underdog to Wisconsin, even though the final 35-14 score doesn't reflect how dominant the Badgers were. Wisconsin wasn't the only Big Ten team to easily cover the spread.
Ohio State was a 38 point pick over Miami of Ohio, where the Buckeyes won 76-5. Michigan State (-9.5) took down Northwestern by three touchdowns. Underdog Indiana hung a 38-2 smackdown on Connecticut, and Rutgers lost to favored Boston College.
The only Big Ten favorite not to cover last week was Nebraska. The Cornhuskers won 42-38 over Illinois, but they entered the game at -10.5.
There are six conference matchups this weekend, and only one of those games (Minnesota -1 @ Purdue) has a spread of less than a touchdown.