In a move that portends an emergence as a content and social media juggernaut, BetMGM Tuesday hired Ryan Spoon, ESPN's senior vice president of digital and social content.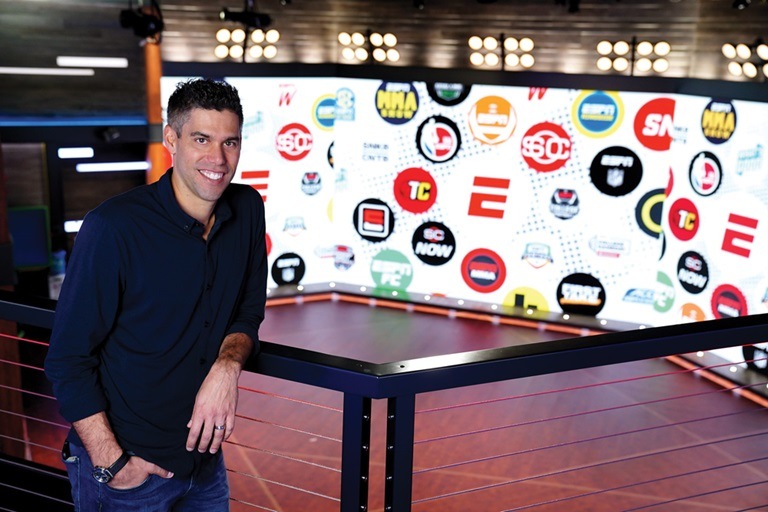 Spoon will depart ESPN's Bristol headquarters to step in as chief operating officer at BetMGM, the New Jersey-based sports gambling venture owned jointly by MGM Resorts (NYSE: MGM) and GVC Holdings (LSE: GVC).  
As Chief Operating Officer, Spoon will be tasked with increasing BetMGM's footprint and growing the surging platform's social and digital presence.
"The opportunity at BetMGM during these early phases was an immediate draw for me," Spoon said Tuesday evening following the announcement. "BetMGM is uniquely positioned in the market, and I am excited to help drive future growth," 
ESPN Wunderkind Moves on to Gambling
Spoon, twice a Sports Business Journal Forty Under 40 winner, was a key player helping build and grow many of the network's most successful online ventures including ESPN.com, the ESPN App, and ESPN Fantasy, which includes ESPN Fantasy Football, and ESPN Social. Before ESPN Spoon world for Polaris Venture Partners as a digital space trend spotter. 
With the help of his team, Spoon transitioned ESPN from a cable giant to an online behemoth by creating programming specifically for YouTube, Facebook, Twitter, and Snapchat—a trick his new employers hope he can replicate.
"With Ryan's expertise in developing scaled and engaging digital experiences, BetMGM will leverage those relationships in entirely new ways, BetMGM CEO Adam Greenblatt said in a press release.
BetMGM Looks to Expand 
BetMGM is one of the only websites and apps that offer online poker, online casino games, and sports wagering under the same login. 
Along with making improvements to its app in 2020, with a broader selection of bets and live betting including in-game prop bets,
BetMGM will look for Spoon to increase content creation, social media footprint, and strategic partnerships. Users are currently required to turn on location sharing as sports betting within six states' boundaries, including Colorado, New Jersey, Nevada, and Colorado. BetMGM plans to expand as legislation allows. 
BetMGM's current league partnerships include the NBA, MLB, PGA TOUR, NHL, MLS, and NASCAR. Team partners include the Denver Broncos, New York Jets, Tennessee Titans, Detroit Lions, Las Vegas Raiders, and the Vegas Golden Knights. Its strategic partners include Yahoo! Sports and Buffalo Wild Wings.