Week 8 of the NFL season kicked off with a couple of viral videos. Bears QB Mitch Trubisky dressed up like Bears' legendary coach Mike Ditka … or Coach Mitchka as the Bears called him when tweeting the vid. Meanwhile, Odell Beckham made another spectacular one-handed grab.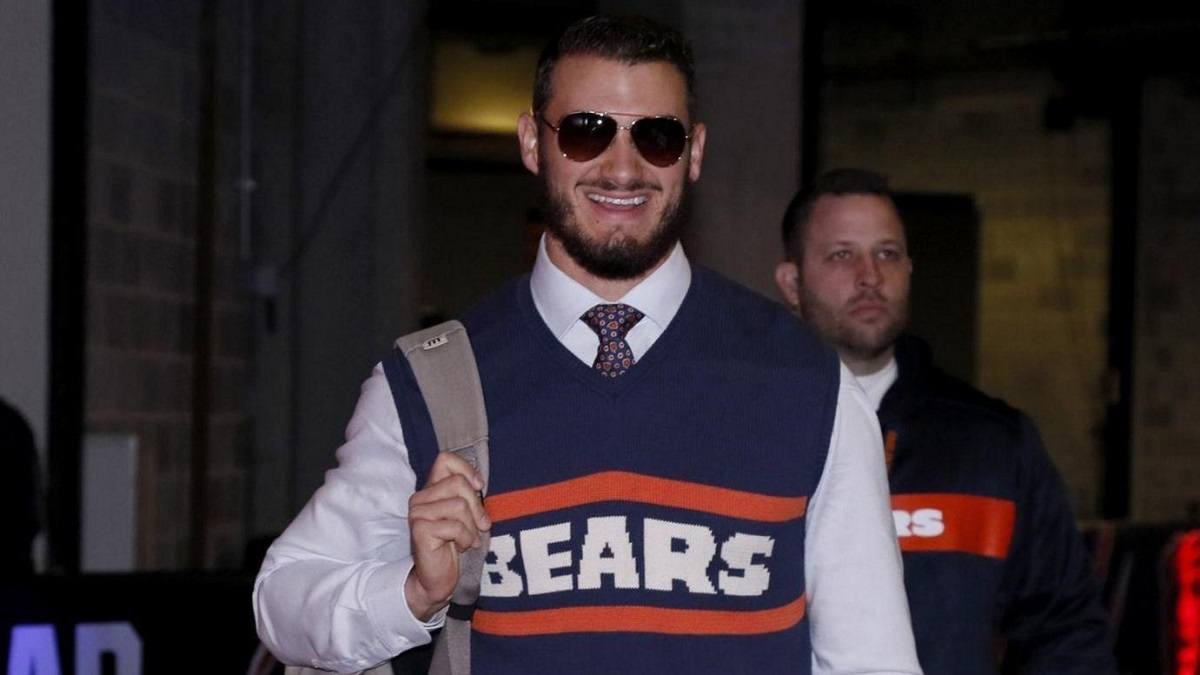 Trubisky's Trick-or-Treat
Mike Ditka is a Hall of Fame player and coach who played tight end for the Bears. Often considered the greatest Bears team of all time, Ditka coached the 1985 Bears to a Super Bowl victory.
Ditka, known for his mustache and slicked back hair, became an integral piece of popular culture during his tenure as Bears' head coach. Saturday Night Live, a variety program on NBC, aired several sketches popular involving Ditka and Bears' Super Fans.
Although Halloween is mid-week, several players wore costumes heading into games this Sunday. Bears QB Mitch Trubisky paid homage to the Bears' coach by dressing up as him for Halloween. Trubisky entered Soldier field as Ditka, which drew positive reactions for staff and personnel. The quarterback nailed the typical Ditka get up which included a white collar shirt, tie, sunglasses, and the trademarked Bears' sleeveless sweater.
Coach Mitchka. pic.twitter.com/e5mCw9kivH

— Chicago Bears (@ChicagoBears) October 28, 2018
ODB One-Arm Bandit
Odell Beckham is at it again. The acerbic and acrobatic wide receiver from the New York Giants made an astonishing 44-yard reception in a game against the Washington Redskins.
Beckham caught a deep ball from Eli Manning with one hand while he was being dragged down by a defender. Even though there was a flag on the play for pass interference, Beckham still made the sensational catch.
Earlier this season, Beckham was critical of quarterback Eli Manning's erratic play. The hyper-vocal Beckham caught heat from team owner and president John Mara, who'd rather see Beckham talking a lot less in the media and focus on his job.
"I wish he would create the headlines by his play on the field," Said Mara. "As opposed to what he says and what he does off the field. I think he needs to do a little more playing and a little less talking."
The Giants came into today with a 1-6 record and desperately seeking a win against an NFC East rival.
WHAT. A. CATCH. Eli on target to @OBJ.#WASvsNYG | #GiantsPride pic.twitter.com/LLeV3TVuqX

— New York Giants (@Giants) October 28, 2018