Both the United States and Sweden have clinched advancement to the knockout stage of the Women's World Cup, but there will still be plenty of eyes on the two sides when they meet up on Thursday to determine the winner of Group F.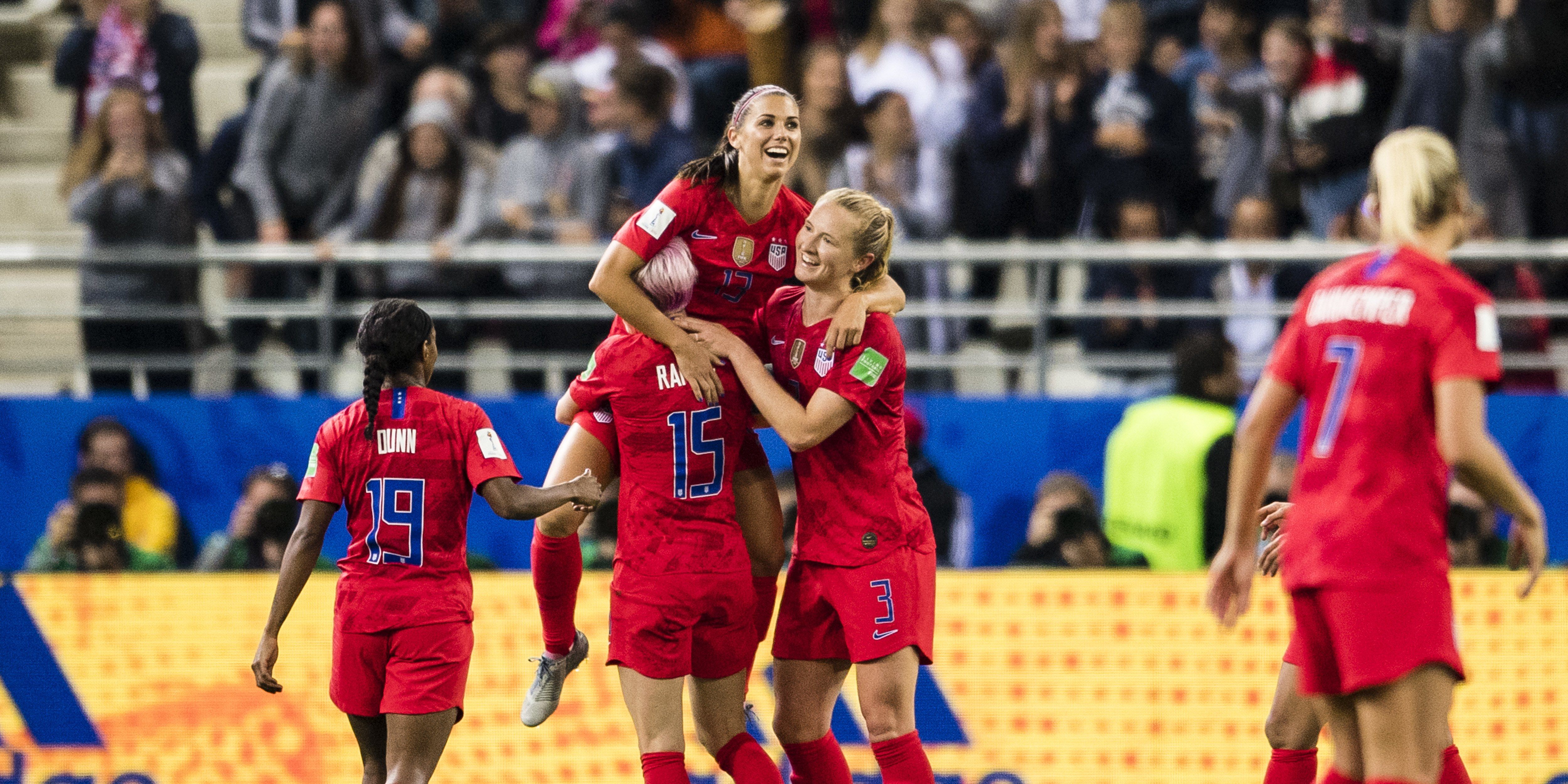 The USA and Sweden have a long history of tightly fought matches against each other, and few expect Thursday's meeting to be an exception to that rule.
USA Looks to Avenge Olympics Elimination
The last meeting between the two sides came in a 2017 friendly, when Rose Lavelle provided the only goal in a 1-0 American victory. But the last two competitive encounters have ended in draws: a 0-0 group stage match back at the 2015 Women's World Cup, and a 1-1 draw at the 2016 Olympics, after which Sweden eliminated the USA on penalties.
That Olympics result was a bitter defeat for the Americans, and one they haven't forgotten.
"Despite the fact that it's been three years, you don't forget the taste in your mouth when you fail and when you lose in a world championship," Morgan Press, who failed to score in the 2016 penalty shootout, told reporters on Wednesday. "And I think there's a little bit of that that will definitely act as motivation. You always play to win and to never have that feeling again."
Tank to Avoid France? Not a Chance
That sort of motivation will be important, considering that there's no major advantage to be gained for either side by winning the match. In fact, some have speculated that it might be in the United States' best interest to try to finish second in their group in order to avoid a potential quarterfinal encounter with host France, the other tournament favorite.
But the American players have laughed off that suggestion, saying they can't pick their opponents – only stay sharp by playing hard against whoever stands in front of them.
"For us to throw a game and not want to win right before a knockout round is crazy," said defender Crystal Dunn via The Washington Post. "We're not thinking anything other than keeping our foot on the gas."
There's no reason to think that Sweden won't want to show they can hang with the world's top ranked team, either.
"I've obviously watched film and I've watched Sweden and I think it's going to be a very intense game," USA head coach Jill Ellis told reporters on Wednesday. "A game with a lot of transition, a game that's going to be fiercely competed inside the 18 on both ends. It's a game where both teams have a lot of experience in terms of where they're at. I think it's going to be a great game."
Despite the tight results between these two sides in the past, the United States is a clear favorite heading into Thursday's match. FanDuel Sportsbook has the USA as a -410 pick to win, with Sweden at +950 and a draw listed at +470. Because of its advantage in goal differential, the United States would still finish first in Group F with a draw.