The US Women's National Team doesn't have its first game in the World Cup until Tuesday, but they are still making plenty of news off the field. Two issues have overtaken whether or not the team can repeat as champions, and could distract the team.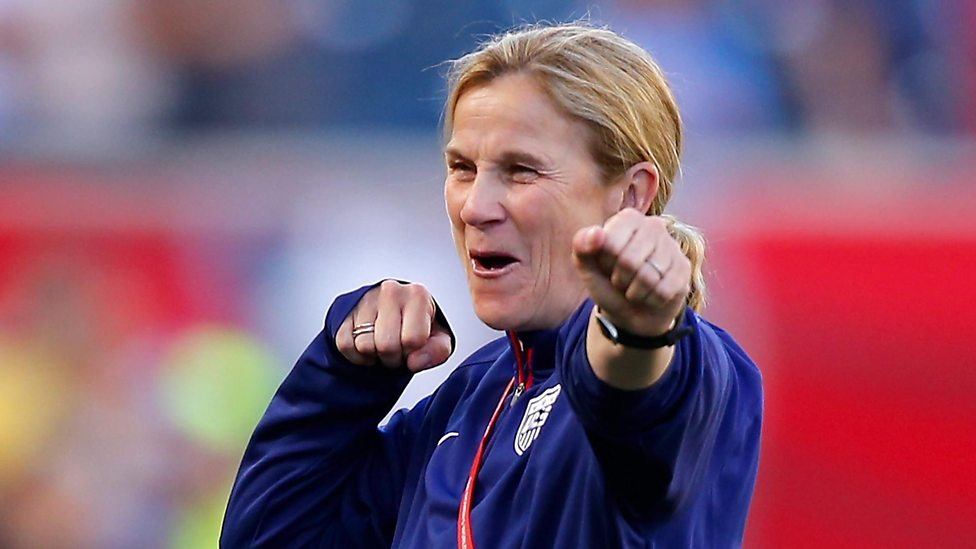 The competition began on Friday with host France defeating South Korea, 4-0. There were six other games that followed. On Saturday, Germany defeated China, 1-0, Spain downed South Africa, 3-1, and Norway shutout Nigeria, 3-0. On Sunday, Italy beat Australia, 2-1, Brazil shut out Jamaica, 3-0, and England defeated Scotland, 2-1.
The US is the favorite to win the Women's World Cup at 3/1, but France is right behind at 4/1. Germany is at 5/1, and England is at 6/1.
Solo Blasts Ellis
The first distraction was former national team goalie Hope Solo criticizing coach Jill Ellis. Solo has been going on a media tour of sorts, lashing out at the head of the USWNT.
She went on the BBC last week and said Ellis is not qualified for the job she holds.
"Jill is not the leader I wish her to be," Solo said. "She relies heavily on her assistant coaches. She cracks under the pressure quite a bit. But often that doesn't matter because the quality of the players on the U.S. team is superb. It doesn't matter who is coaching us because we will find a way to win. The United States knows how to find a way to win in spite of who the coach is."
Those remarks were followed up two days later with a column published by the BBC. Solo said Ellis never showed a mistake made by a player, "because she thinks it might affect their confidence," Solo wrote. "She told me time and again she didn't want to hurt anybody's confidence, so we won't look at goals and we won't look at defensive mistakes."
Gender Pay Equity on Stage
Another issue that is affecting the American players is the inequality they see between themselves and their male counterparts. The country's governing body, the United States Soccer Federation, has consistently paid members of the women's team far less than the men.
So members of the women's team filed an Equity Pay Act lawsuit two months ago, and said they are using this year's tournament to highlight the disparity in pay. Megan Rapinoe, one of the team's midfielders, said it is hard to comprehend the treatment.
"There is so much potential, so much untapped potential," Rapinoe said. "I don't really understand why there is such a resistance toward going all in on women. It's pretty clear women in sport have not been treated with the same care and financing as men's sports have. No one is really arguing about that anymore. I don't understand why the action step is not there with it."
The women have had much better success on the world's stage then the men. They have won three World Cups, and never finished lower than third since 1991. The men's team failed to qualify for the 2018 World Cup, yet the women make only 38 percent of what the men make. That is something that
"Each of us is extremely proud to wear the United States jersey, and we also take seriously the responsibility that comes with that," USWNT forward Alex Morgan said in a statement. "We believe that fighting for gender equality in sports is a part of that responsibility. As players, we deserved to be paid equally for our work, regardless of our gender."