In a result that was never in doubt, the United States blasted Thailand in its opening game at the Women's World Cup, defeating their overmatched opponents by a 13-0 score.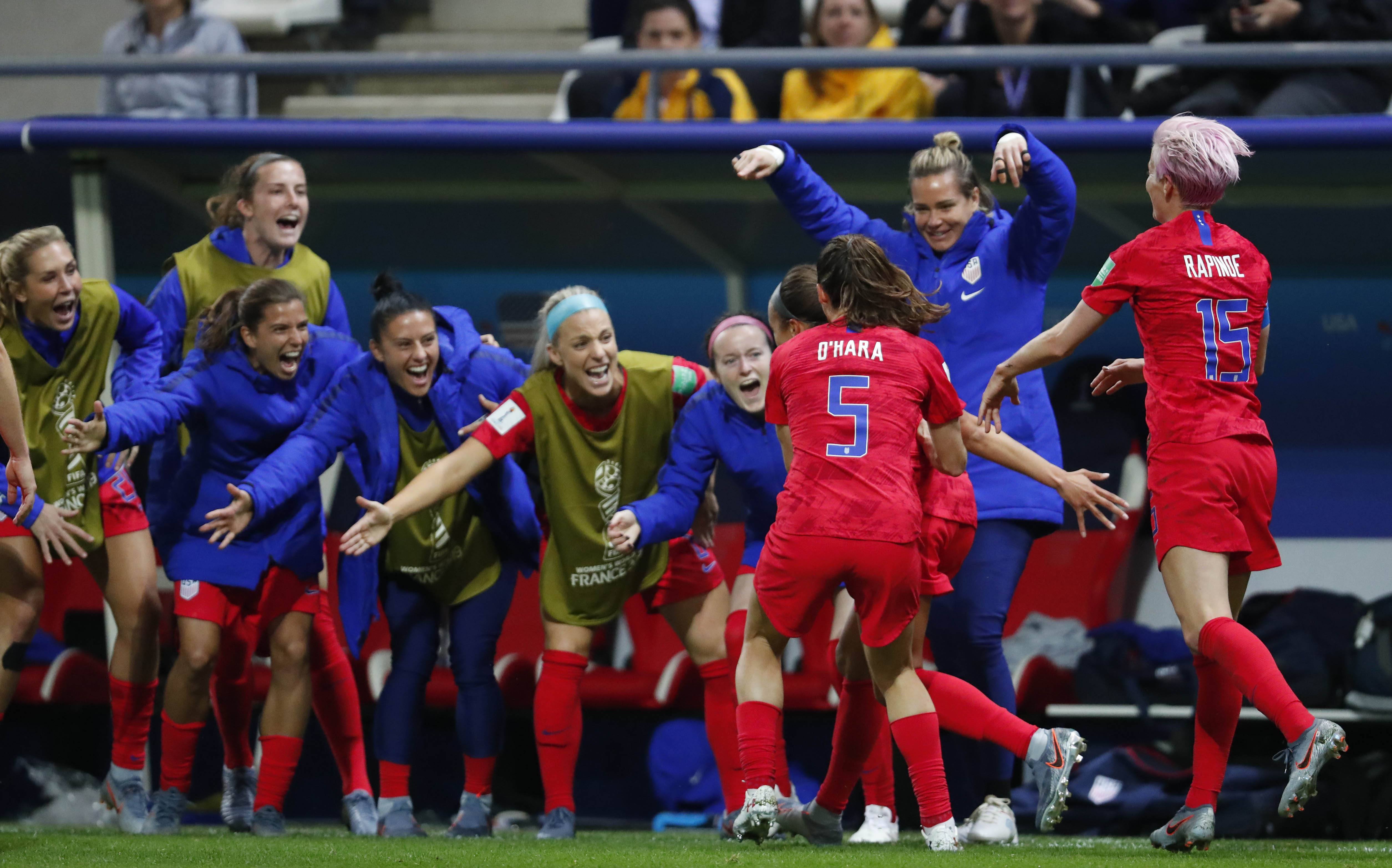 But both the margin and the celebrations that followed each goal became talking points in the aftermath of the match, with some observers saying the US women had gone too far in a result that was ultimately humiliating for the Thai side.
United States Sets Scoring Record
The United States broke the previous record for most goals in a Women's World Cup match, surpassing Germany's 11-0 victory over Argentina in 2007. Alex Morgan led the way by scoring five goals, tying the individual record for a single match, while Rose Lavelle and Sam Mewis each scored two. Carli Lloyd scored the final goal two minutes into added time, becoming the oldest American woman to score at the World Cup.
It was, in short, a tremendous performance from the United States. It was also a deeply disappointing debut for Thailand: while the team had no designs on winning the World Cup, it has improved in recent years, and had hoped it could show more progress in its opening match against a world-class opponent.
"They intended to make an impression in this first match, and they were disappointed," Thai coach Nuengruethai Srathongvian told reporters via a translator after the match. "Yes, they are all athletes, and they will be resilient. We've got two more games to play, and we need to bounce back."
Several United States players could be seen consoling their Thai counterparts after the final whistle blew. The Americans brushed aside concerns that they had gone too far in continuing to play for goals even after the result was well out of reach.
"This is a world championship, so every team here has been fantastic to get to this point," US coach Jill Ellis told reporters after the match. "And I think that to be respectful to opponents is to play hard against opponents, and as Alex said, it's a tournament where goal differential is important."
Celebrations Draw Ire From Commentators
But while there were some suggestions that the United States should have backed off in the closing minutes with the game well in hand, the more common criticism – one that even some former players raised – was related to the Americans' exuberant celebrations that came after every goal, even late in the match.
🇨🇦 Canada was not impressed by the #USWNT today. Clare Rustad, Kaylyn Kyle, and Diana Matheson rip Rapinoe and Morgan for what they call "classless behavior". #FIFAWWC pic.twitter.com/2U3eVCFb2M

— WoSo Comps (@WoSo_Comps) June 11, 2019
"This was disgraceful from the United States," said former Canadian international Clare Rustad in postgame coverage on TSN. "I would have hoped they could have won with humility and grace, but celebrating goals eight, nine, 10 the way they were doing, it was really unnecessary."
But American midfielder Megan Rapinoe responded to that criticism by saying that while she understands where some of the critics are coming from, ultimately, there was nothing wrong with how she and her teammates comported themselves.
"I mean, I understand it in part, but honestly, this is the World Cup," Rapinoe told Fox Sports' Alex Curry on Wednesday. "If anyone wants to come at our team for not doing the right thing, not playing the right way, not being the right ambassador, they can come at us. I think our only crime was an explosion of joy last night. We've been pretty pent up. We've had kind of a heavy lead-up, obviously everything off the field…so if our crime is joy, then we'll take that."
The United States might have another chance to run up the score on Sunday when it faces Chile for the team's second match of the group stage. USA is a massive -20000 favorite to win according to FanDuel Sportsbook, while the Chileans, coming off of a 2-0 defeat to Sweden, are +8500 underdogs.