Running back LeSean "Shady" McCoy, a six-time Pro Bowler and unrestricted free agent, thinks he still has enough gas in his tank to play a couple more seasons, but if the upcoming season will be his last before retirement, he'd love to finish his career in Philadelphia with the Eagles.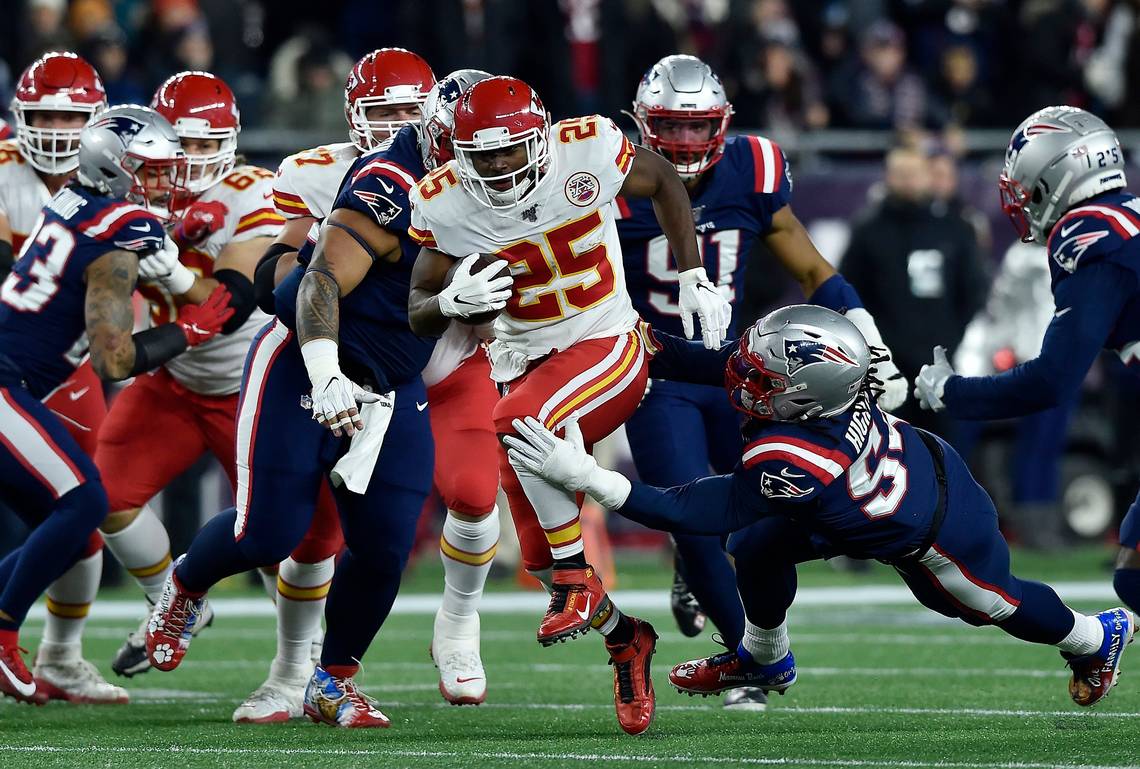 The Philadelphia Eagles selected McCoy with a mid-second round pick in the 2009 NFL Draft. He played five seasons in Philly before he headed to the Buffalo Bills.
After four seasons with the Bills, McCoy signed with the Kansas City Chiefs last season. He appeared in 13 regular-season games and started nine. McCoy rushed only 101 times for 465 yards or 4.6 yards per carry as part of a RB by committee that also included Damien Williams. He scored five touchdowns last season, including four on the ground.
McCoy, 31, finally won a Super Bowl with the Chiefs and his old coach, Andy Reid.
The Eagles are shopping for a veteran running back to backup Miles Sanders. Carlos Hyde, who is coming off a career season with the Houston Texans, made the short-list of running backs who popped up on the Eagles' radar. McCoy is also in the mix.
The Eagles didn't draft any running backs at the 2020 NFL Draft. However, they still signed a pair of undrafted rookie RBs with UCF's Adrian Killian and Cincinnati's Michael Warren fighting for a potential third-string spot.
"Since I left, you haven't seen the 25 active in green, so you never know," McCoy said about a possible return to the Eagles. "I'm going to keep my options open, though. I could see myself there in Philly."
Shady McCoy Accolades
Over his career, McCoy racked up 11,071 rushing yards and 73 rushing touchdowns. He also has an additional 3,797 receiving yards with 16 touchdown receptions.
Only 31 men in the history of the NFL have rushed for more than 10,000 yards. McCoy is among them. He's currently ranked #22 on the NFL's all-time rushing list. Frank Gore and Adrian Peterson are the only two active players with more yardage than McCoy.
McCoy currently holds the record for most rushing yards in Eagles' franchise history with 6,792. He played in 90 total games with the Eagles, and started in 76.
McCoy led the NFL in rushing in 2013 with a career-high 1,607 yards. In 2010, he led the NFL in rushing touchdowns with 17.
McCoy rushed for 1,000-plus yards six times in 11 seasons. In 2013, he accumulated 2K-plus combined yards from scrimmage with 1,607 rushing yards and 539 receiving yards.
The NFL named McCoy to its 2010s All-Decade Team.
Shady Avengers: Endgame Spoilers
LeSean McCoy took some heat from the Twitterverse and Marvel Universe geeks when he dropped a spoiler to "Avengers: Endgame" via Twitter last year.
McCoy took his son to an early Endgame screening and tweeted out a key spoiler about which superheroes die at the end of the film. He wasn't familiar with the Marvel cinematic universe, and he was even more unaware of the impact of a spoiler that ruined over a decade of waiting for MCU fans.
"It was the worst decision of my life," said McCoy. "I didn't know the reaction of the people. If I knew that, I never would've tweeted that. Didn't know that people really got into them cartoons like that."
McCoy found out the hard way that hell hath no fury like a bunch of angry comic books nerds on Twitter. At least he had a good laugh about it and quickly apologized.
Remember when LeSean McCoy tweeted about Tony Stark in Avengers: Endgame before anybody saw it?

We asked him about it. Incredible response ⤵️ pic.twitter.com/yRd8brzBb3

— Kyle Brandt (@KyleBrandt) May 13, 2020