With quarterback Andy Dalton nursing a sore knee, Chicago Bears head coach Matt Nagy is turning to rookie Justin Fields to start in Week 3 against the Cleveland Browns.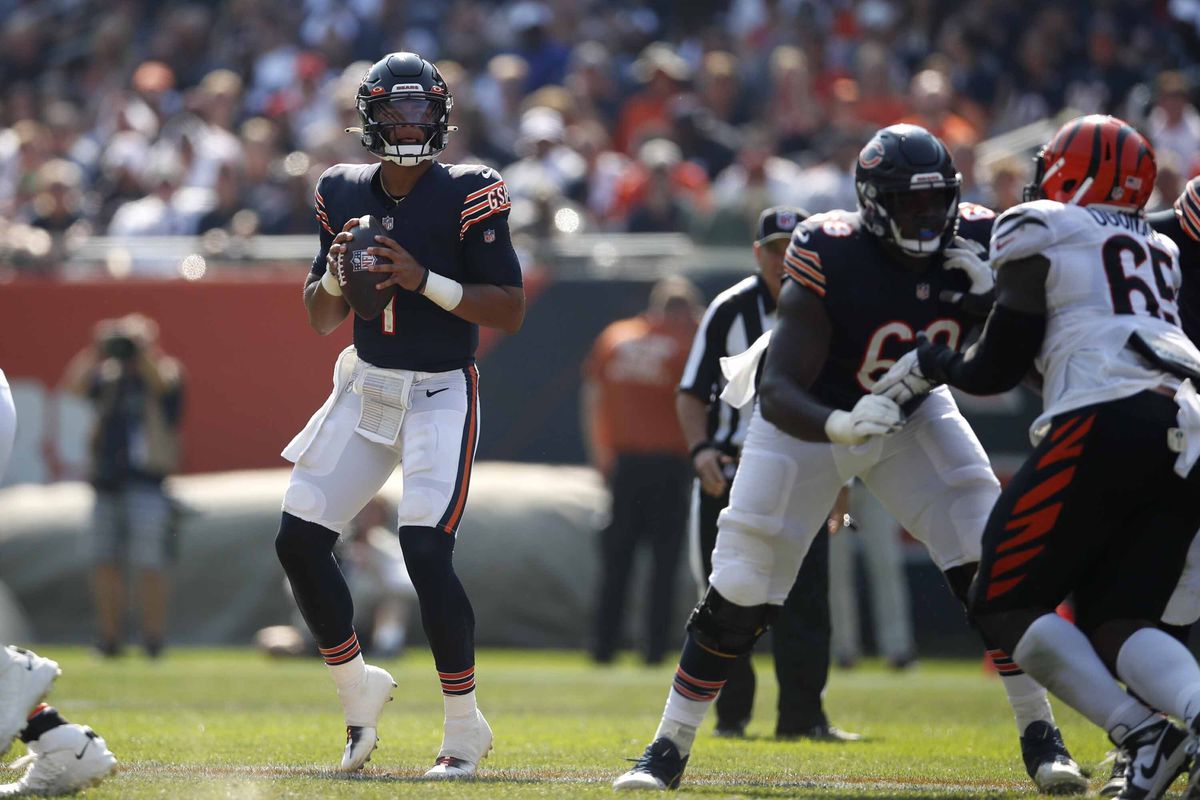 Dalton dinged his left knee against the Cincinnati Bengals and exited the game in the second quarter. Fields played the final drive of the first half and all of the second half. The Bears defeated the Bengals 20-17 thanks to a clutch pick-6 from Roquan Smith. Fields went 6-for-13 for 60 yards with one interception. He also rushed for 31 yards.
On Monday, an MRI revealed no structural damage to Dalton's knee, but he was diagnosed with a deep bone bruise. The Bears initially listed Dalton as questionable for Week 3, but his status would be determined by his progress throughout the week.
On Wednesday, the Bears announced they would sit Dalton versus the Cleveland Browns in Week 3, which means Fields gets his first start.
"Andy is still battling through his injury," said Nagy. "Like I said to you the other day, we're glad that it's not his ACL. He'll be week-to-week."
It was only a matter of time before Dalton handed over the starting job to Fields. "It's a great opportunity for Justin and for all of us as a staff to be able to take this thing and see where he goes with this," said Nagy.
"I've been preparing for this moment for a long time," said Fields. "My mindset doesn't change. I'm still going to have to play my football and just prepare the best I can."
Fields excelled at Ohio State, but saw his draft stock slip a bit behind Trey Lance and Zach Wilson. The New York Jets selected Wilson with the second overall pick. The San Francisco 49ers traded up for the #3 pick and coughed up multiple future first-round picks in order to draft Lance.
The Bears selected Fields with the #11 pick after the team finally punted on ex-starter Mitch Trubisky. The Bears added Dalton as a placeholder until Fields was ready, and relegated Nick Foles to backup duty. Foles was the highest-paid third-string quarterback in the NFL, but he moves up the depth chart as the backup in Week 3.