The Los Angeles Dodgers and San Diego Padres posted the two best records in the National League this season. Now, the NL West rivals will battle in a best-of-five playoff series with a spot in the NLCS on the line.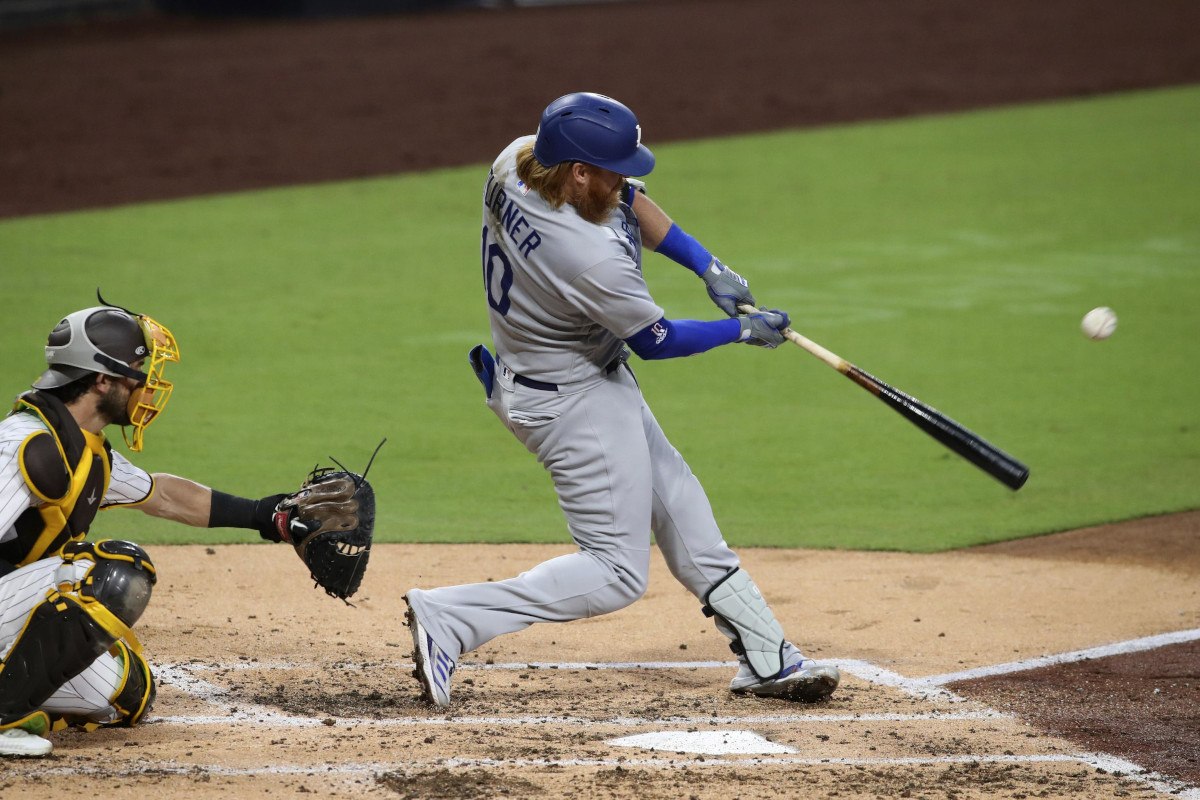 The Dodgers won six of the 10 games between the two teams during the regular season, previewing what should be a competitive and fiery NLDS series.
Clevinger's Return Boosts Padres Rotation
The Padres nearly failed to make it this far. They lost their opening wild-card series game to the St. Louis Cardinals and trailed in Game 2 before a barrage of homers turned the tide. San Diego then used nine pitchers during a shutout win in the decisive Game 3.
San Diego struggled to find starting pitchers in that series, as both Dinelson Lamet and Mike Clevinger were left off the roster due to injuries. The Padres announced that Clevinger will be on the squad for the NLDS, and that he'll start Game 1 on Tuesday night. Clevinger, who San Diego acquired midseason from the Cleveland Indians, went 2-1 with a 2.84 ERA in four starts down the stretch for the Padres.
The Dodgers will start Walker Buehler in Game 1. Buehler pitched just four innings in a wild-card appearance against the Milwaukee Brewers, and has been working to regain his form after missing time in September due to a blister on his right index finger.
"I think his finger is in a great place," Dodgers manager Dave Roberts said of Buehler's injury. "We'll keep an eye on him each inning and he's probably going to be upset when the time comes [to be pulled]. But we're trying to win this start, and the next series as well and have him pitch."
FanDuel Sportsbook lists Buehler and the Dodgers as a -164 favorite on Tuesday night over the Padres (+142). Los Angeles also enters as a -280 favorite to win the series, and has consistently ranked as a top pick to win the 2020 World Series.
Intensity Fuels Performances in California Rivalry
Los Angeles has no shortage of pitching options. The Dodgers have already announced three-time Cy Young Award winner Clayton Kershaw as their Game 2 starter to back up Buehler.
---
Padres vs. Dodgers Game 1 Odds (via FanDuel Sportsbook)
Moneyline
Padres (Clevinger): +144
Dodgers (Buehler): -166
Run Line
Padres (+1.5): -138
Dodgers (-1.5): +118
Total
Over 9: -118
Under 9: -104
Series Winner
Padres: +225
Dodgers: -280
---
Both teams can hit as well. Manny Machado and Fernando Tatis Jr. slugged the Padres past the Cardinals, while Dodgers outfielder Mookie Betts has already done damage against San Diego this year, hitting three home runs against them in an Aug. 13 victory.
Fans can expect more big performances as players on both sides seem to be amped up for the series.
"Obviously, there's some intensity in those games, and we enjoy that," Buehler told reporters. "We've played in some big games in the past few years, and that intensity is always a good thing, I think."