Motivation is huge in college football, and the Wisconsin-Ohio State game on Saturday will be a classic battle. That is why with my One Bet, $100 this week, I am taking the Badgers and the 14.5 points.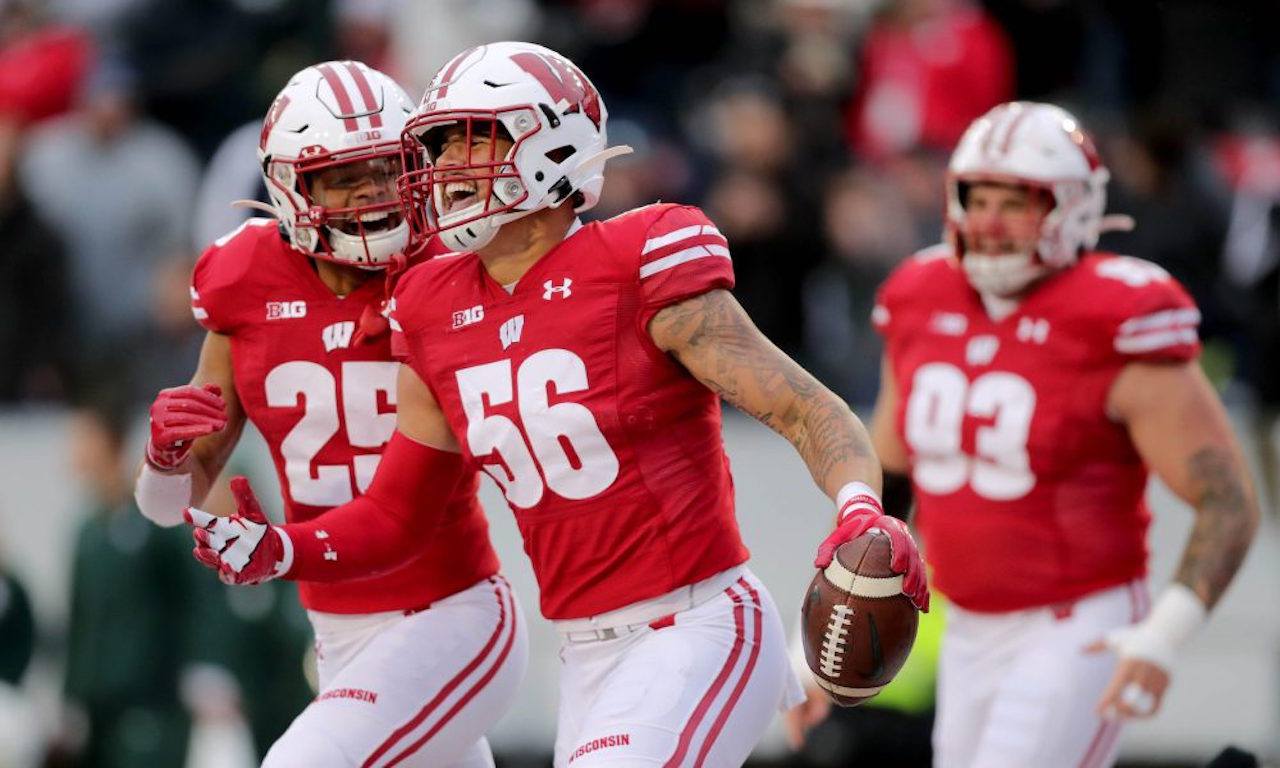 I believe the Wisconsin-Ohio State game will be a classic, low scoring, grind-it-out contest that used to epitomize Big Ten Conference programs. Wisconsin has the No. 1 ranked defense and Ohio State is No. 2. I believe the Buckeyes are the better team, but I don't believe they are two touchdowns better than Wisconsin.
One Bet, $100

This Week's Pick           Last Week's Result         Season Total

Wisconsin +14.5               Won Auburn                  6-2, Up $360
The reason for my belief is based on who OSU has played so far this season. There's no question they have been dominant, but they've manhandled teams like Florida Atlantic and Miami of Ohio.
The best team they've played thus far has been Michigan State, whom they beat, 34-10. That's the same Spartans team Wisconsin defeated a week later, 38-0.
Wisconsin-Ohio State Game First Test for Buckeyes
Ohio State has only faced one team in the AP College Football Top-25 Poll. The Spartans were tied for 25th when they met, and then dropped from the rankings following the loss.
Wisconsin faced Michigan in Week 3. The Wolverines were ranked No. 10, and the Badgers, then No. 14, dismantled Michigan, 35-14. Wisconsin had its early test, and passed it. Will Ohio State do the same?
Buckeyes coach Ryan Day is trying to downplay the significance of this matchup, but every player on his team knows what this game means. Still, Day told reporters in a Tuesday press conference that they have to focus on the opponent.
"They've got great players on each side of the ball, NFL players," Day said. "Last week, it is what it is. It's college football. You have to bring it every week. It's the same thing with us. We have to bring it this week. It has to be our best game of the year."
Don't Overreact to Wisconsin Upset
A week ago, the Wisconsin-Ohio State game had College Football Playoff implications for both teams. Then Wisconsin got caught looking ahead to this game, and lost to unranked Illinois, 24-23. How will the Badgers respond? Coach Paul Chryst said in Monday's meeting with the media that he likes his team's mindset.
We have to turn the page fast," Chryst said. "Obviously, it was the first time this group, this season, lost. And yet, I appreciate where they were at and how they approached today."
Up until the Illinois loss, the Badgers had been mostly steamrolling opponents. They had four shutouts in seven games, and had outscored those they faced, 278-53.
Ohio State is just as prodigious with their defense. The Buckeyes don't have as many shutouts (one), but they have the No. 2 defense, behind No. 1 Wisconsin.
Why Wisconsin Will Cover
This should be a defensive struggle. The team that keeps the other's offense off the field the longest should win. Wisconsin will keep this contest close, and, if they can control the time of possession, might even walk out of the Horseshoe with the upset.
The Badgers are extremely motivated. They were embarrassed last week, and are a much better team than they appeared on the field against Illinois. They should show that on the road.