When Manchester City successfully appealed to overturn its two-year European ban, fans reacted with relief or disgust, depending on which club they supported. Now, the managers of two of City's biggest Premier League rivals are criticizing the decision, prompting a heated defense from the club's own coach.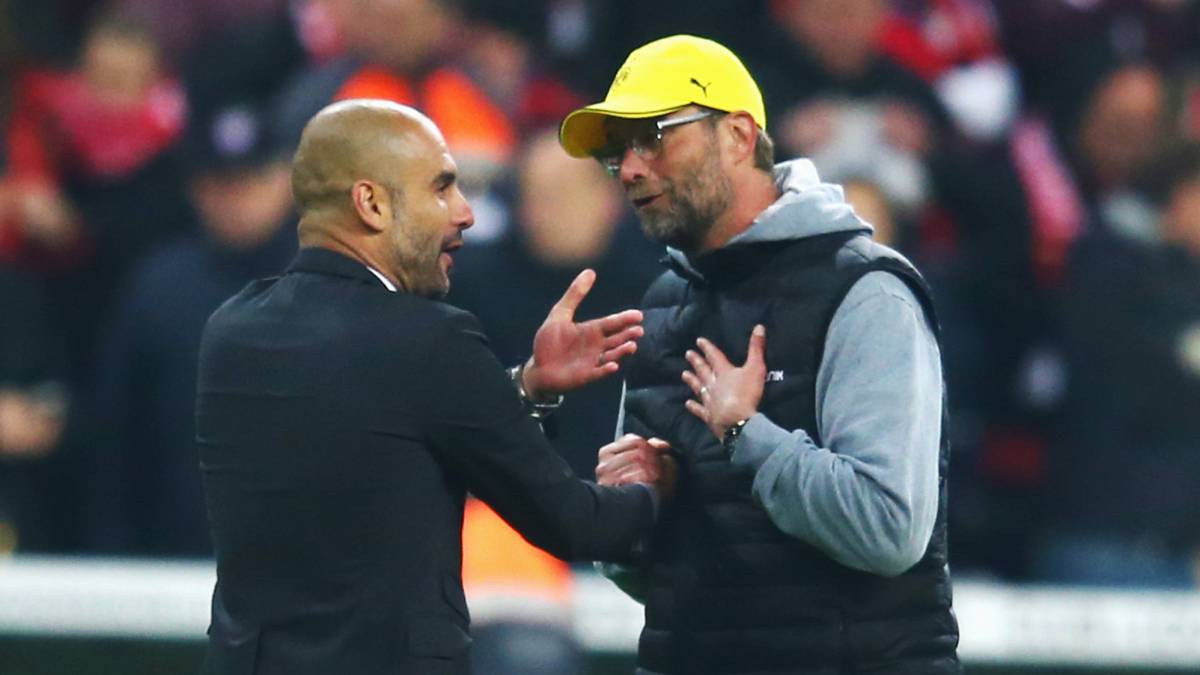 Tottenham manager Jose Mourinho strongly condemned the decision on Tuesday, calling it a "disgrace," whether or not City was actually guilty of violating financial fair play rules.
Mourinho: Guilty or Not, Man City Decision is Wrong
The Court of Arbitration for Sport overturned Manchester City's two-year ban and reduced the club's fine from €30 million to €10 million, saying that the club failed to cooperate with the UEFA investigation, but did not actually violate the FFP rules by disguising funding as sponsorship.
"If Man City is not guilty of it, to be punished by some million is a disgrace," Mourinho said on Tuesday. "If you're not guilty, you don't pay. I'm not saying Man City is guilty. I'm saying if you're not guilty, you don't pay. You are not punished, even with a pound. I know that money is quite easy for them, but it's just a principle."
Mourinho went on to argue that the ruling would spell the end of FFP rules in European soccer.
"I think it's going to be the end of FFP, because there's no point," he said. "And I repeat, and it's the only thing I repeat because it's clear in my mind: If City is not guilty, the decision is a disgrace. If City is guilty, the decision is also a disgrace."
Liverpool manager Jurgen Klopp also shared his disappointment with the decision. Like Mourinho, his biggest concern is over how the FFP system could be impacted going forward.
"FFP is a good idea. It is there for protecting teams and the competition so nobody overspends," Klopp told reporters. "I hope FFP stays as it gives borders where you can go to, but not over it, and I think that's good for football. If you start doing that, nobody has to care anymore at all and the richest people or countries in football can do whatever they want in football, then it makes it much more difficult."
Guardiola Lashes Out at Critics
Naturally, City manager Pep Guardiola offered up a slightly different take on the decision. Guardiola demanded that critics apologize for suggesting that the club had broken the rules.
"We have the right to defend ourselves when we believe what we have done is correct. Three judges said this," Guardiola told reporters. "It was a good day for football, as we play with the same rules as all the clubs in Europe. If we had broken the rules, we'd be banned."
Even before CAS lifted the ban, Man City could continue playing in the current Champions League, as the ban would have applied beginning next season. City is still alive in the European competition, with DraftKings Sportsbook listing the club as a +400 pick to lift the trophy, behind only Bayern Munich (+350) and Paris Saint-Germain (+375).