The French league game between Lyon and Marseille was abandoned following abusive incidents that took place just a few minutes after the match started.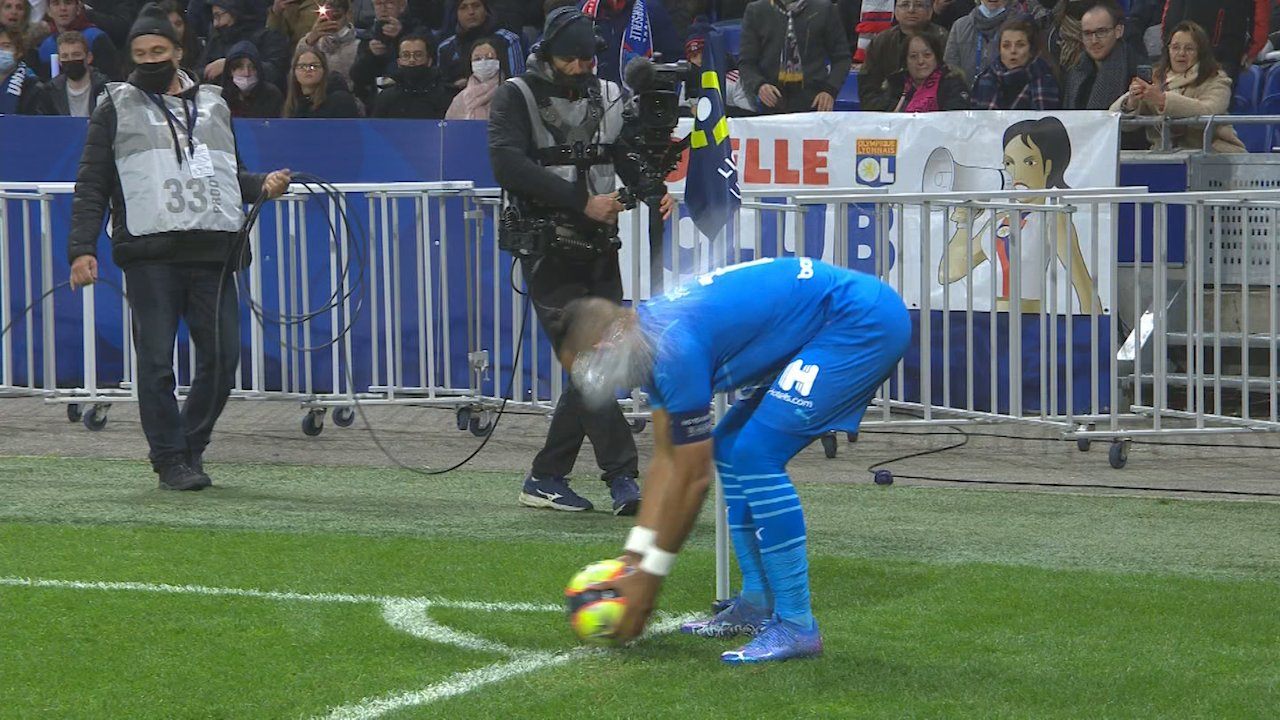 Referee Ruddy Buquet paused the game in the fifth minute with the score at 0-0. A full water bottle thrown from the stands hit Marseille captain Dimitri Payet in the head as he was getting ready to take a corner. Payet fell to the ground before OM's medical staff rushed to the scene. The ref asked all the players to return to their teams' dressing rooms. Payet was able to walk out on his feet and was seen holding an ice pack to his head.
One hour after the incident, the stadium's announcer said the game would restart under the threat that any fresh sign of crowd trouble would mean stopping the match for good.
Lyon's players came out to warm up, but they were not joined by their opponents at Marseille. One hundred minutes after the game was initially put on hold, official confirmation came that the highly anticipated encounter was abandoned.
The individual who threw the water bottle at Payet was identified and was ejected from the stadium in Lyon, according to Amazon Prime Video, the game's broadcaster.
Payet under attack
It's not the first time this season that a bottle aimed at Payet led to a match being abandoned. It also happened in August in Nice, when Payet's reaction to a similar incident made several Nice ultras invade the pitch.
Nice was docked one point as a penalty for their fans' behavior, with another point taken under a suspended sentence.
Nice – Marseille was called off 90 minutes after play was stopped. OM's Matteo Guenduzi and Luan Perez were pictured with marks on their necks following the confrontation with the opposition supporters. There has been crowd trouble in three of Marseille's seven away games so far this season.
Marseille currently sits fifth in the Ligue 1 table with 23 points from 13 games, while Lyon is 10th, with 19 points.