The Las Vegas Raiders could revolutionize the National Football League when the franchise moves to Sin City in 2020. Experts say the team will allow in-game betting at the stadium, something that has never been done in any major professional sport in the United States.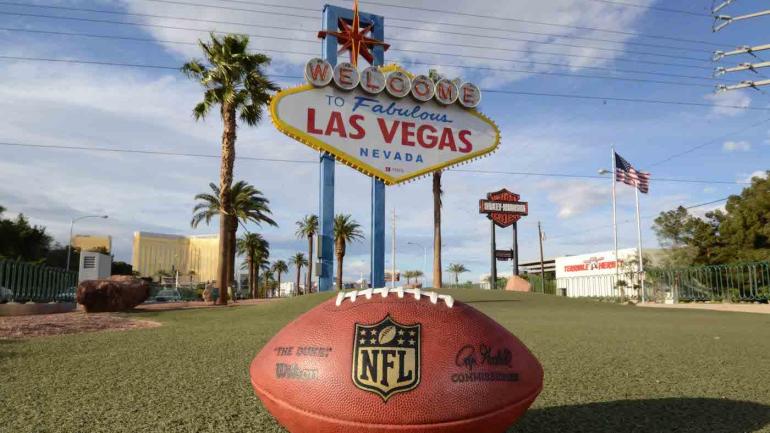 Nevada is the only state with legalized and licensed sports betting. But the Silver State has never had a major professional sports team. So, the issue of on-site wagering has never come upÖuntil now.
In 2018, the Vegas Golden Knights, an NHL expansion franchise, will debut at the T-Mobile Arena on the Strip. Two years later, the Raiders will move into a state-of-the-art facility on the south end of the Strip.
The city features numerous sportsbooks all around town, including many in casinos on the Strip. Las Vegas is the sports betting capital of the world. People travel to the desert town to get action on sporting events.
Not Against the Rules
The stadium lease includes language prohibiting gambling, but that doesnít include mobile sports betting. So, fans could use, say, the Station Casinos betting app to place wagers during the game legally.
The stadium wonít have a betting booth available. All wagering will have to be done on a mobile device. There is no language in the lease preventing this betting method.
NFL spokesman Brian McCarthy told ESPN.com that the Raiders ďare required to abide by league rules on the matter.Ē He didnít go into details on what he meant, but never mentioned the league attempting to block mobile betting.
NFL commissioner Roger Goodell also said no request has been made to remove the Raiders from betting boards at Las Vegas sportsbooks.
League owners will vote to approve the proposed stadium lease at a meeting this week. The league could still attempt to force the Raiders to block mobile betting apps inside the stadium, but thatís unlikely.
Why this Matters
The fact of the matter is Las Vegas is a gambling town. People visit the city to wager on sports, blackjack, poker, slots, etc.
Sports fans in Sin City are a different breed than in other places. People in this town arenít as die-hard for certain teams as they are in, say, New York City. Instead, their love of sports has more to do with the gambling aspect.
If the NFL takes away mobile sports betting, the Raiders could see a decline in attendance. Sports fans in Las Vegas may avoid the games knowing they canít place in-game bets and, instead, just hangout at the sportsbooks on Sundays.