The Kansas City Royals are about to be sold and no one could be happier than Kansas City. The estimated $1 billion sale to Kansas City native John Sherman should close sometime in November.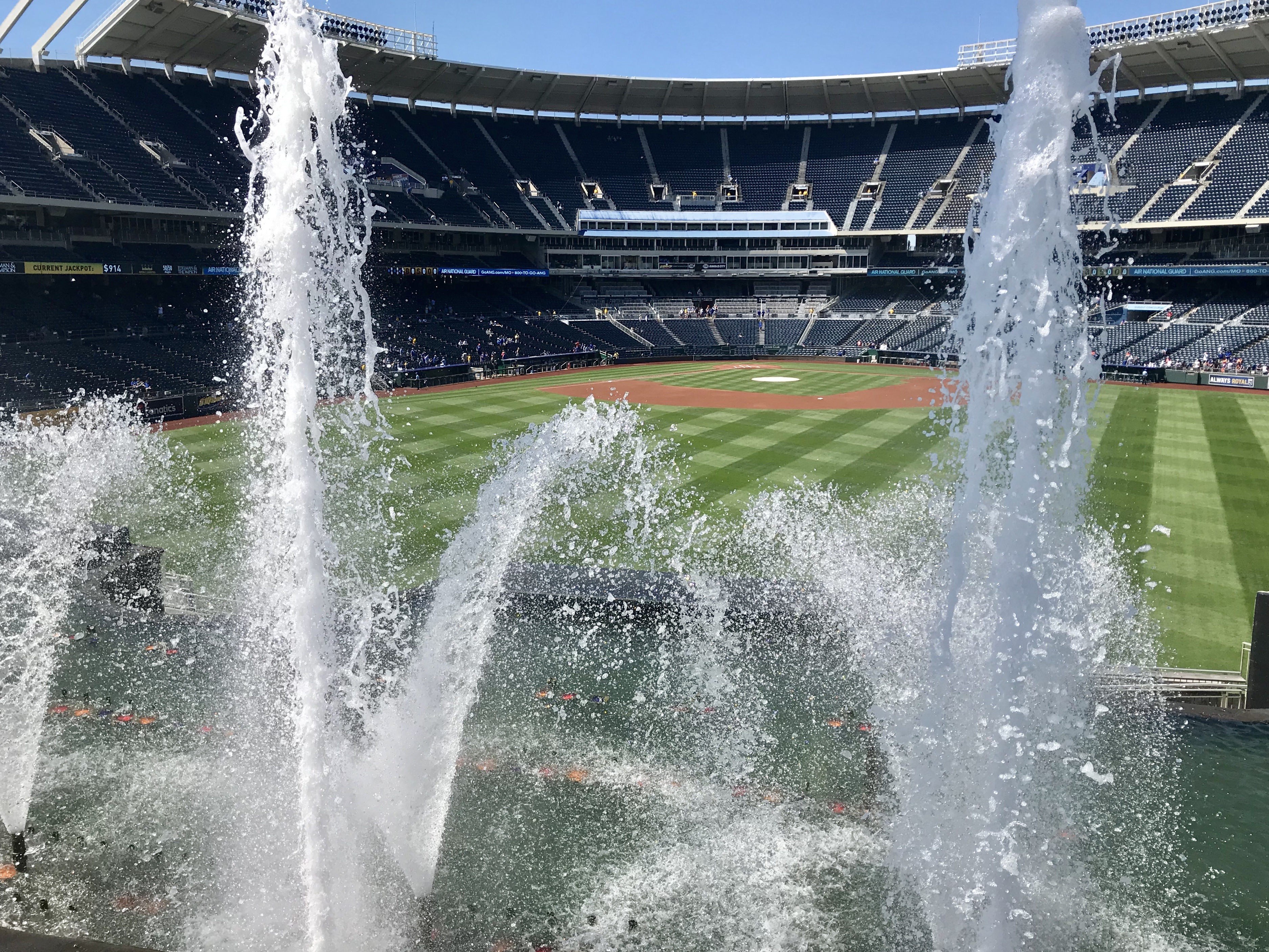 Earlier this week, The Athletic broke the rumor that owner David Glass was in talks to sell the Kansas City Royals to John Sherman. On Friday, the Royals confirmed the rumor.
Glass bought the Royals in 2000 for $96 million. In April 2019, Forbes valued the Royals at $1.025 billion. Assuming no significant cash flows over those years, Glass will have made roughly 12.5 percent to 13.0 percent annually on his MLB investment, depending on the closing date. In general, that's a healthy investment return.
Kansas City Welcomes Sale … and Change
Most cities collectively cringe when contemplating a home team sale. The threat of relocation is always real, especially for a small market — struggling — team like the Royals.
Absentee management can also be a problem.  Consider George Argryos' 1981-1989 tenure as the Seattle Mariners owner. The real estate developer rarely attended games. He ran the business from his Southern California office. And running the business, for Argryos, mostly involved refusing to sign multi-year contracts and ignoring free agents.
But Kansas City shouldn't have to worry about those issues with Kansas Citian John Sherman. Sherman is know for his business acumen, developing two, billion dollar, energy companies. He has been a long-time Kansas City Royals season ticket holder. He's also been active in local charities, including the Kauffman Foundation.
John Sherman Trades Indians for Royals 
Meanwhile, Sherman is already a minority owner and vice-chairman of an MLB team — just not the Royals. In 2016 he took a minority stake in the Cleveland Indians. Sherman also sits on the MLB's Audit Committee. Before the Kansas City Royals sale is complete, Sherman will have to sell his stake in the Indians. But his affiliation with the MLB and the Indians should ensure a smooth approval process.
Furthermore, most KC faithful believe Sherman is better than the likely alternative. Dan Glass is 84 years old and was ready to retire. In some franchises, ownership is a matter of family succession. Dan's son David has technically been the club's president during the Glass reign. But his ability to take the ownership mantle is debatable. The Kansas City Star put it delicately. The newspaper said David's reputation was one of "a well-intentioned man who wants the best for the Royals but would be overmatched as their owner."