Brooks Koepka has been talking about getting no respect, and Tiger Woods is grabbing a huge amount of attention as usual, but favorite Dustin Johnson is flying under the radar. Johnson is the 7/1 favorite at the Westgate Las Vegas SuperBook, and is quietly plodding along, aiming to win his second US Open on a golf course he has had success at.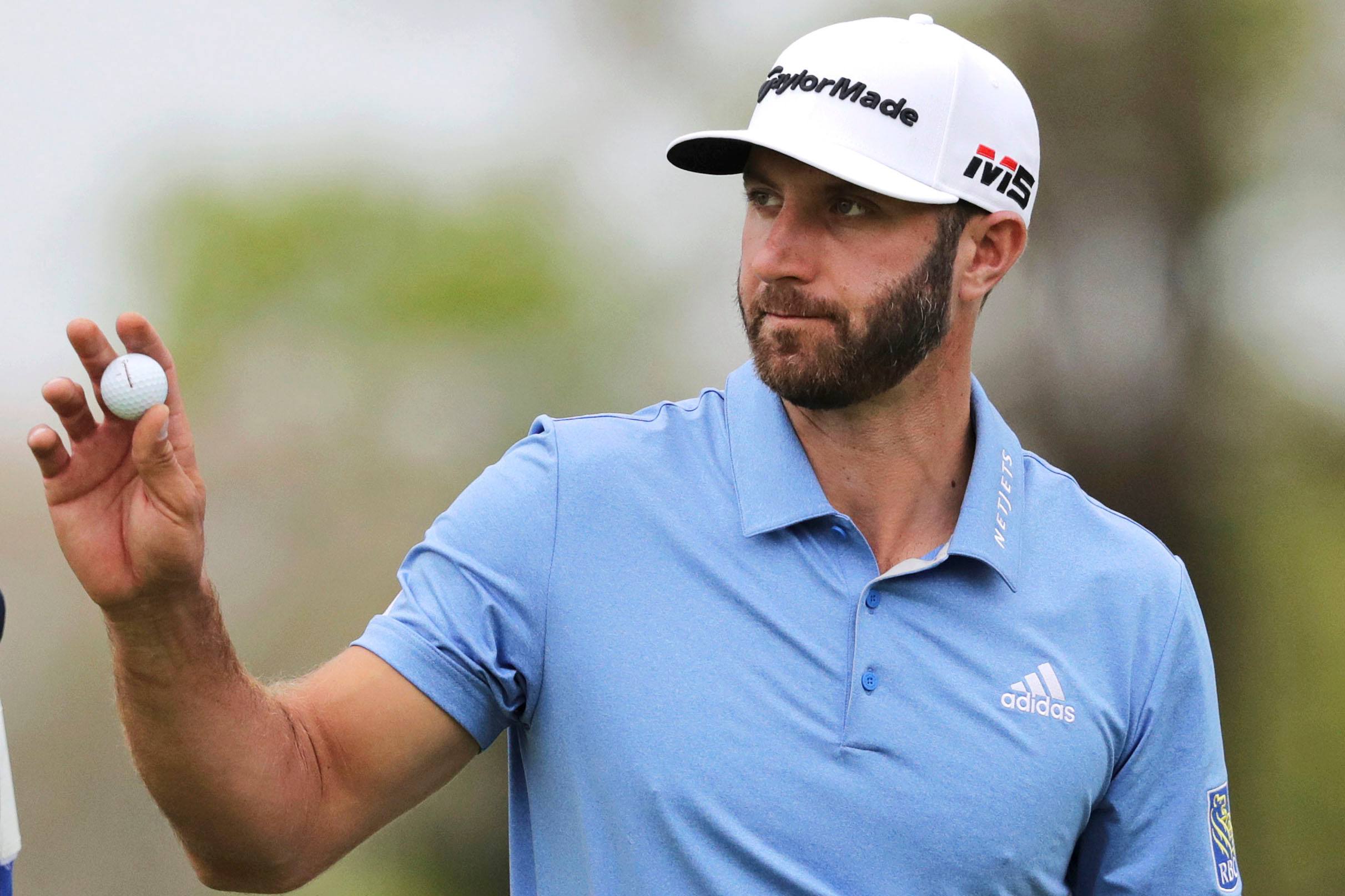 Pebble Beach has been very kind to the 34-year-old. He has won the AT&T Pro-Am here twice, and at the 2010 US Open here finished tied for eighth. It is a course Johnson has admired since he first played there.
"I really liked it from the first time I ever came up here and played, which was in '08," Johnson said. "It was one of my first few events that I ever played on Tour. But just — I mean, what's not to like? The golf course is fantastic from start to finish. When you've got nice weather, it's quite beautiful out there."
Making More Memories
Though the 2010 US Open was a bit of a disappointment for Johnson, he still was encouraged by his finish nine years ago. It is something he will try and reflect on this week.
"The 2010 U.S. Open I felt like it was a great week," Johnson said. "I played — the golf course was great. It's shaping up. I feel like the golf course is getting to where it's going to play like that later on this week. It's going to play tough. You've got to be very, very precise."
The US Open has been Johnson's strongest major championship. Since 2014 Johnson has finished no worse than fourth, sans 2017 when he was still recovering from an injury, and missed the cut. His victory in 2016 is his only major championship, and he would like to add another.
Johnson has finished second at the other two majors this year, the Masters and the PGA Championship. With those results it is easy to see why oddsmakers made him the favorite at this event.
"I feel like this week I've done a lot of work, worked a lot last night and a lot today," Johnson said. "I feel really comfortable on these greens, playing here so many times. I feel like I can see the breaks really well. And I'm comfortable on the greens. And so if I can putt well this week, I feel like I'll be in contention come Sunday."
Facing Rival, Friend
There is a good chance he'll be chasing Koepka on the weekend. The two have built a solid relationship, and Koepka has credited Johnson with contributing to his success. Johnson said it goes both ways.
"Brooks is one of my best friends.," Johnson said. "Yeah, we compete. Doesn't matter what we're doing, we're competing doing it. It's fine. We give each other — we have fun doing it. And we both like to win. But it kind of — it's good, whether we're in the gym or hanging out or playing golf, it kind of pushes both of us to want to be better."
Koepka said he expects he'll be up against Johnson if he is in contention on Sunday.
I think we all know how tough he is," Koepka said. "I think we know he's going to win a couple more majors. It's inevitable. I mean, this week, he seems to play well at Pebble just about every time he tees it up. This golf course suits him. He obviously feels very comfortable."