Peru will try to win its first South American title since 1975 when it takes on host Brazil in the final of the 2019 Copa America on Sunday.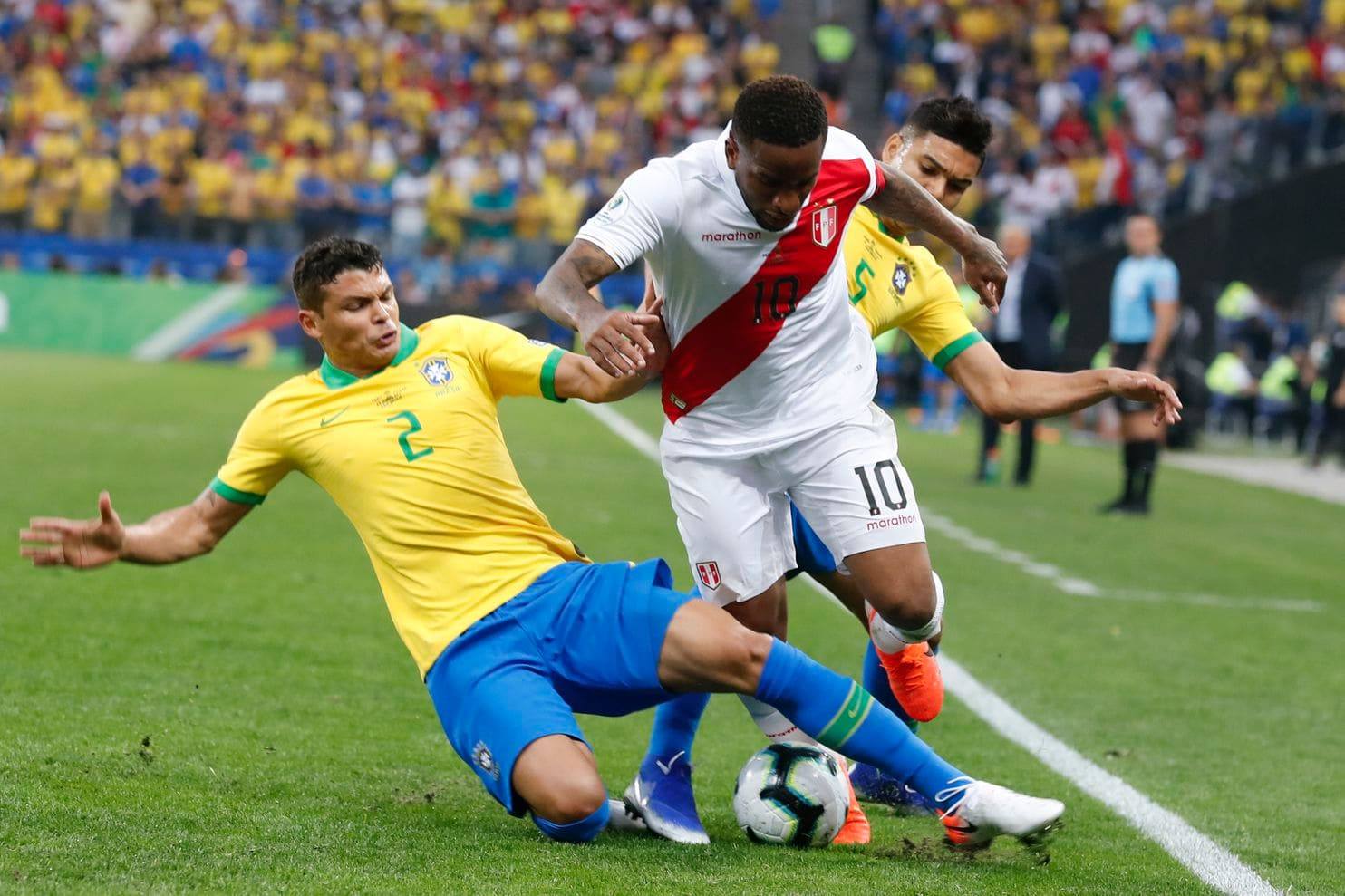 The Brazilians are a heavy favorite going into the match, and are looking to win their first Copa America title since 2007, as well as their ninth overall.
Brazil Ready to Lift Copa America Again
Brazil hasn't even been back to the final since 2007, a surprising drought for one of the most feared soccer nations in the world. But the hosts have put together a strong run through this year's tournament, including a 2-0 victory over Argentina to get into the final.
Between its reputation, its home-field advantage, and the fact that it blasted Peru 5-0 in the group stage just two weeks earlier, it's hard to see Brazil as anything other than the clear pick to win on Sunday. But the team is trying to downplay that perception, perhaps to convince themselves more than anyone else of the danger that lurks in the final.
"There are no favorites in a final," defender Alex Sandro told reporters. "Anything can happen in a final."
Striker Everton agreed, saying that the team much keep its emotions in check to prepare for Sunday.
"It will be a totally different match," Everton said. "Now it is about controlling the anticipation. That is the main factor. We need to work step by step, prepare well. We will face a great adversary and we need to be ready for that."
Peru Not Intimidated by Group Stage Massacre
There are signs that the Copa America final will be more competitive than the first encounter between these teams. Peru has improved throughout the tournament, blasting two-time defending champions Chile 3-0 in their own semifinal.
Even beyond this tournament, the Peruvians know they can play well. They qualified for the World Cup in 2018, and have made the semifinals in three of the past four Copa America events. Results like that show that the 5-0 loss to Brazil was a bit of an aberration, even if Peru is still certainly the underdog.
"When you make it to the final, you have to try to win it. There's no other option," Peru manager Ricardo Gareca told reporters. "We have the players to do it. We are peaking right now. If I had to choose a time to make it to the final, it would be now. But we know that it will be difficult against Brazil no matter how we are playing."
Still, many are treating the match as though the question isn't whether Brazil will win, but by how much they will do so. At FanDuel Sportsbook, Brazil is a -1100 pick to lift the cup, while Peru is attracting +650 odds to take home the title. But oddsmakers don't expect the same sort of blowout seen in the group stage: in spread betting, Brazil is only a one-goal favorite this time around.