Both Juventus and Barcelona can advance through to the Champions League semifinals with scoreless draws on Tuesday, but neither has a big enough advantage to relax heading into the second legs of their quarterfinal matches.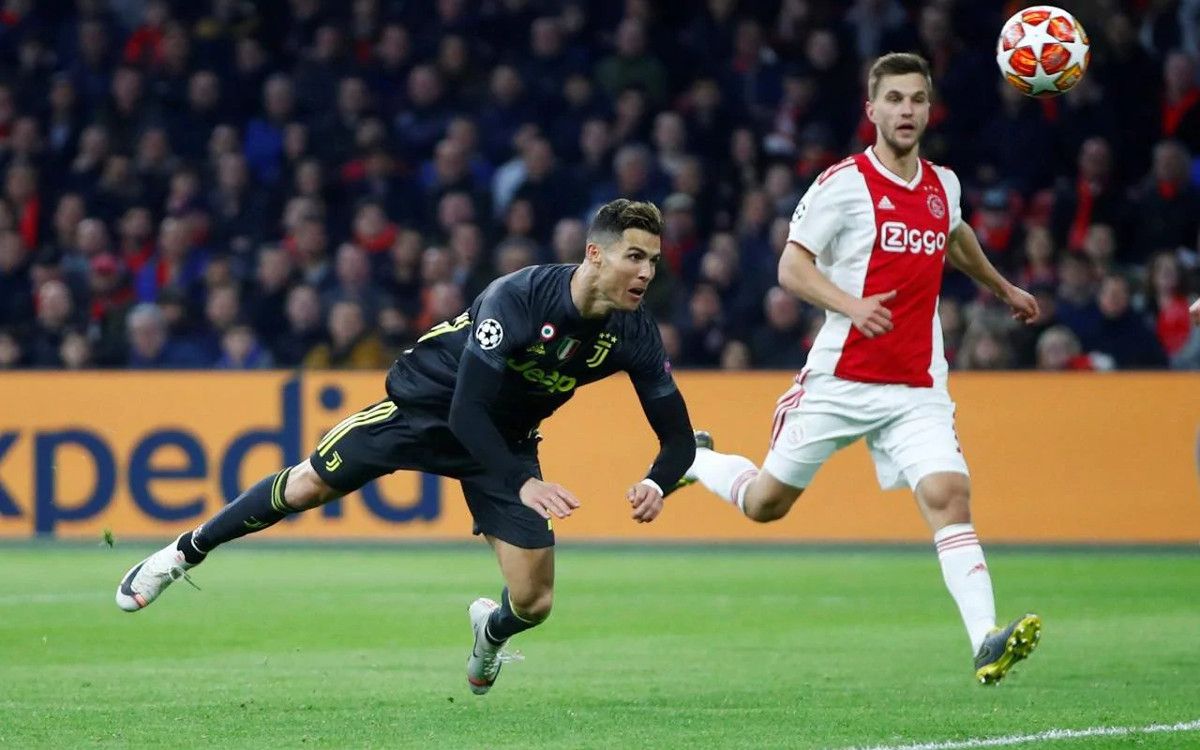 Juventus returns home following a 1-1 draw at Ajax last week, while Barcelona will look to defend a 1-0 lead the Spanish side earned at Old Trafford in the first leg.
One Goal Could Be Enough for Ajax
Juventus still has the advantage over Ajax thanks to scoring a goal in the Netherlands, meaning they would advance on away goals should both teams fail to score on Tuesday. But the Dutch side has already shown that it isn't afraid to play against the Italian champions, and the slim margin for Juventus means that there is everything to play for in the second leg.
"[Juventus] are the favorites, especially after the Amsterdam result," Ajax manager Erik ten Hag said ahead of Tuesday's match. "If we play well, we can overcome any limit."
The finely balanced scoreline has led to some speculation that Juventus might play defensively, hoping to prevent any scoring and escape through to the semifinals on the away goals tiebreaker. But the club's players say that this isn't the approach they plan to take on Tuesday.
"We will have to adopt the same attitude of the match we had with Atletico," Juventus midfielder Emre Can said during a pregame press conference, referencing his team's comeback from two goals down against Atletico Madird in the Round of 16. "We will certainly not play for 0-0 and we will certainly try to score."
With the more talented squad and the advantage of playing at home, Juventus is still seen as the favorite to advance to the semifinals. William Hill gives the Italian side 3/10 odds of going through, while Ajax is listed at 12/5.
Ter Stegen: 1-0 Lead 'Not Enough to Defend'
Barcelona finds itself in a slightly better position than Juventus, as they have a 1-0 lead heading into Tuesday's action. But that still means that a single goal from United will send the game to extra time – and potentially penalties – while any other win for the English side would see it through to the Champions League semifinals.
That may feel like a precarious spot for Barcelona fans, who remember their team blowing a 4-1 lead against Roma last season when they lost 3-0 in Italy. That – combined with Manchester United's comeback last round against Paris Saint-Germain – could make Barcelona nervous, though goalkeeper Marc-Andre ter Stegen says that won't be on his mind on Tuesday.
"There is not much to be said about what happened in the past," ter Stegen told reporters. "The result we got in Manchester is dangerous because it's a very small advantage, it's not enough to defend. We need to step forward and create risky situations. We have to keep the ball and create good chances and score."
Scoring is also the concern for United manager Ole Gunnar Solskjaer, who says that it doesn't matter how many chances his team creates if they can't put the ball in the net.
"That's the $100 million question: who can score the goals," Solskjaer told the press. "We had a couple of decent chances [in the first leg], but when you can't work the goalkeeper you can't score. We know we'll create chances, we have a goal threat – it's about taking a deep breath and taking those chances."
Oddsmakers aren't giving United much of a chance to find enough goals to go through. William Hill has the English side at 7/1 to advance to the semifinals, with Barcelona (1/14) an overwhelming favorite to make it to the final four of the Champions League.