England's best soccer teams are celebrating, but other European powerhouses could have cause for concern following Thursday's Champions League group stage draw.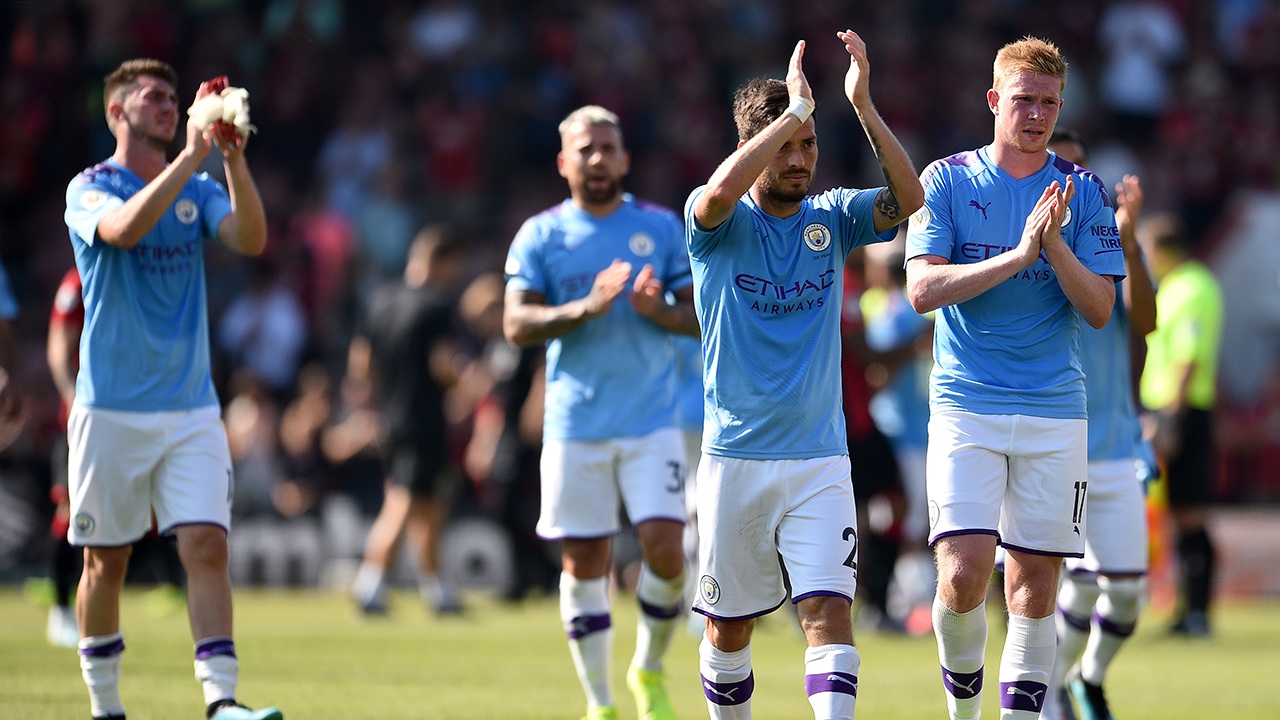 Manchester City should face little resistance in Group C, where they will be taking on Shakhtar Donetsk, Dinamo Zagreb, and Italian side Atalanta.
Guardiola: Champions League Never Easy
Already a favorite in the competition, the soft group has made City a +320 top choice to win the Champions League at FanDuel Sportsbook. But despite what must feel like a comfortable draw, City manager Pep Guardiola doesn't want expectations to be too high for his side.
"People say you have to win the Champions League. OK, I have to try," Guardiola told reporters. "I know the reason why we'll be judged. But I'm an honest guy to myself, there are incredible teams in Europe – as strong as we are. One inch, one bad decision of performance, one mistake in defensive areas and you're out."
Other English sides also fared well. Defending Champions League winner Liverpool (+550) was slotted into a slightly trickier Group E, but will still be strongly favored to advance against Napoli, Red Bull Salzburg, and Genk.
"It's how it always is, it's not an easy group and not a group where we can hide behind anybody," Liverpool manager Jurgen Klopp told reporters. "We have to try everything to go through, but we are really looking forward to it like always."
Tottenham (+2400) will have to deal with Bayern Munich (+1000) in Group B, but will be expected to handle its business against Olympiacos and Red Star Belgrade to get through to the knockout stages. Chelsea (+2900) may have the hardest time in Group H, where last year's surprise semifinalist Ajax (+5000) is present alongside Spanish side Valencia and French club Lille.
PSG, Real Madrid Clash in Group A
With the English clubs getting draws that range from reasonable to seemingly easy, that left plenty of strong sides for the other four groups.
One of the highlights of the group stage will come from Group A, where Paris Saint-Germain (+950) and Real Madrid (+800) will face off twice, though both teams should advance in a group that includes Club Brugge and Galatasaray.
"We knew that we were going to come up against some big teams, it's the Champions League, and to go far, you have to play great sides," PSG chairman Nasser Al-Khelaifi said in a statement. "Real Madrid are a great club that we know well having played them often."
The true "group of death" could be Group F, which features Barcelona (+470), Inter Milan (+5500), and Dortmund (+3200), along with Czech side Slavia Prague. Meanwhile, Group G might be considered the weakest pool, with Benfica, Lyon, Zenit Saint Petersburg and RB Leipzig competing for two knockout spots. At +5500, Leipzig is considered the most likely team in the group to win the Champions League this year.
Two teams will advance out of each group to the Round of 16, after which sides will compete in home-and-away ties until the Champions League final. However, there's something to play for even for teams that can't advance to the knockout rounds: the third place team in each group will be moved into the Europa League as a consolation prize, where they will likely be among the favorites to win the second-tier competition.