David Beckham has given control of his Instagram account to a doctor working in Kharkiv, Ukraine. On Sunday, Beckham's Instagram stories presented videos and photos of Iryna, a child anaesthesiologist and the head of the regional perinatal center.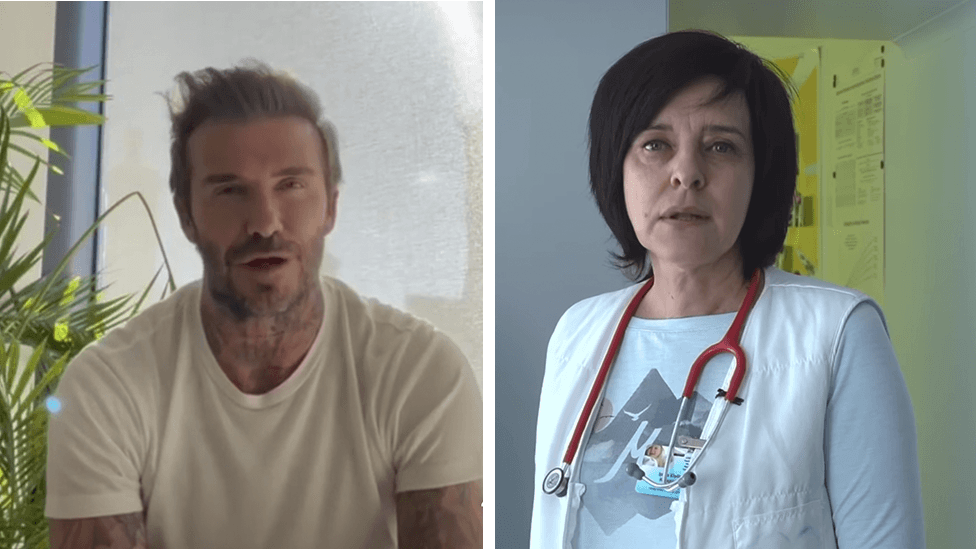 The doctor was on her shift at the hospital. She showed Beckham's 71.5 million followers how newborns, their mothers, and other pregnant women survived in a basement following Russia's invasion. Iryna also posted images of babies in the intensive care unit as they were fighting to survive while being connected to oxygen generators. The doctor didn't hold back from telling her patients' stories to highlight the trauma the entire city is living under since the start of the war.
Iryna confessed she is working "24/7" to make sure the kids and their mothers are well taken care of. She is certain that none of the medical staff members will "give up." Beckham is an ambassador for Unicef since 2005 and has constantly encouraged his followers to contribute to the charity. Unicef donated oxygen generators to the improvised basement hospital in Kharkiv and aims to support the people of Ukraine during the horrible times they are going through.
Kharkiv, Ukraine's second-largest city after Kyiv, has been heavily bombed for more than three weeks now.
Beckham is part-owner of Inter Miami in the MLS and is a global soccer icon, having represented England at the national team level and the likes of Manchester United, Real Madrid, Paris Saint-Germain, AC Milan, and the LA Galaxy in club football.