It is the elephant in the room, and the Atlanta Falcons know it, but aren't willing to acknowledge it as they prepare for their Thursday night game against New Orleans. The Falcons' chances to make the playoffs are growing slimmer every week, and for any realistic chance to get into the postseason, they would probably have to win five of their next six games.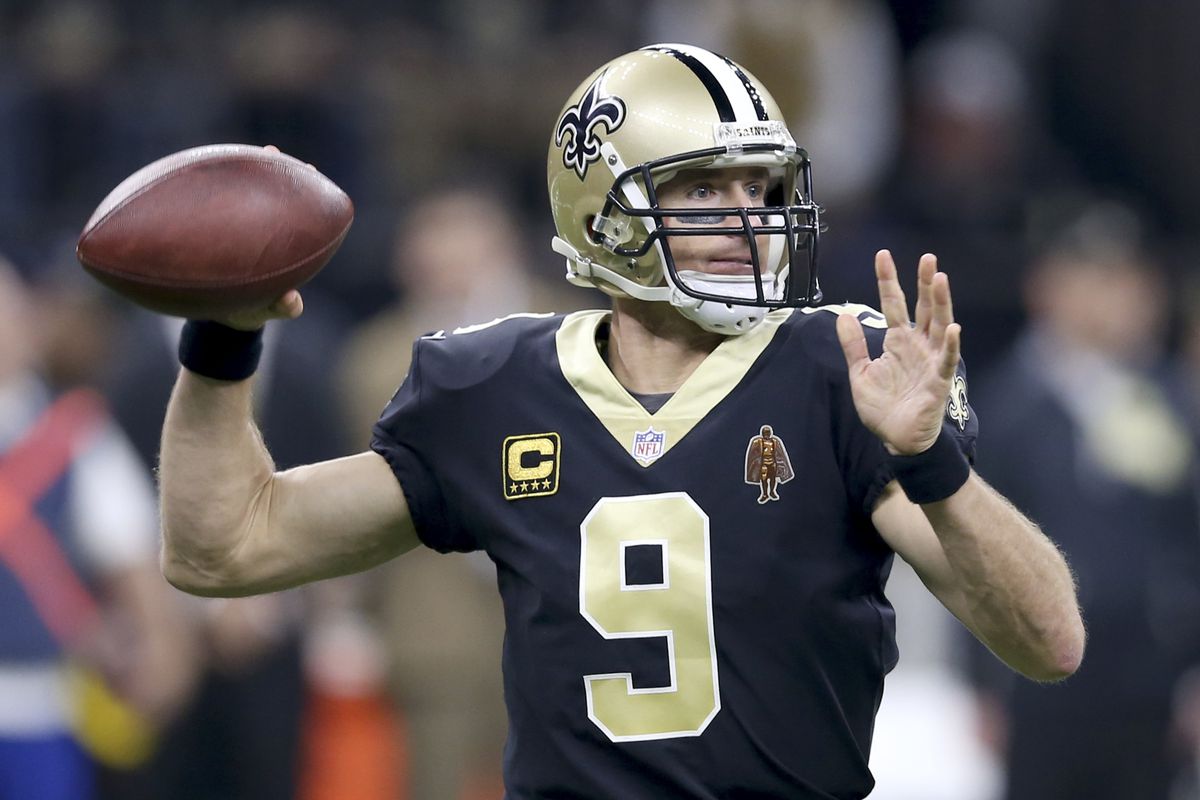 The odds are not in their favor that they defeat New Orleans. They are a 13-point road underdog against one of the hottest teams in the NFL. In the first meeting between the two teams on Sept. 23, the Falcons lost, 43-37.
Wide receiver Calvin Ridley is not worrying about the playoffs, but instead trying to avenge the earlier season loss to their NFC South division rivals. The Falcons are currently 4-6, two games behind second-place Carolina, and need to catch them before any talk of getting a wild card spot is possible.
"Right now, I'm just looking at the next game on Thanksgiving night," Ridley said. "We have to get us a big one."
Difficult Challenge
Staying in the present is something Atlanta Coach Dan Quinn has been preaching to his team. He said he and his team is focused on just the Thanksgiving game, not any possible playoff scenarios.
"Honestly, for us, the only thing on our minds is getting ready to go fight and play on Thursday night," Quinn said. "And that's where our focus will lie heading into this week for the preparation to get ready to go play a game."
But he did mention the task they have as far as getting into the playoffs.
"For sure it's uphill," Quinn said. "We know that. Honestly, all our focus, all our energy, and intent are right into this week's preparation. That's the best thing we can do right now."
If the Falcons are going to beat the Saints it will probably be with the arm of quarterback Matt Ryan. He is the No. 3 rated quarterback in the NFL, and will have to have a strong game for them to have a chance. In the first contest he threw for 374 yards and five touchdowns, but it wasn't enough.
New Orleans on Fire
Atlanta's defense is going to have to stop a Saints team that has won nine consecutive games, five of those by scoring 40 or more points. The last two victories were by scores of 51-14, against Cincinnati, and 48-7 against Super Bowl defending champions Philadelphia. Quarterback Drew Brees is having an MVP-type season.
Even though the game is a home, the schedule is not kind to New Orleans. They played on Sunday, play on Thanksgiving, then play another Thursday night game seven days later at Dallas.
Saints coach Sean Payton said they will try and do what they can to make preparation as normal as possible.
"We don't really focus on those types of things only because we can't control them," Payton said. "It's nice to play at home on a short week. We will try to rest our players up. The obvious thing is that the next week we play on Thursday, which we will try to put a normal seven-day schedule together. We just play them. I think the key for the next 24-48 hours is doing the right things rest-wise, getting these guys off of their feet and being smart."