It took about a week and four games after the Houston Rockets traded James Harden before they finally gelled together as a tight unit under new head coach Stephen Silas. Since falling into a 4-9 hole to start the season, the Rockets (10-9) surged to over .500 during an impressive six-game winning streak.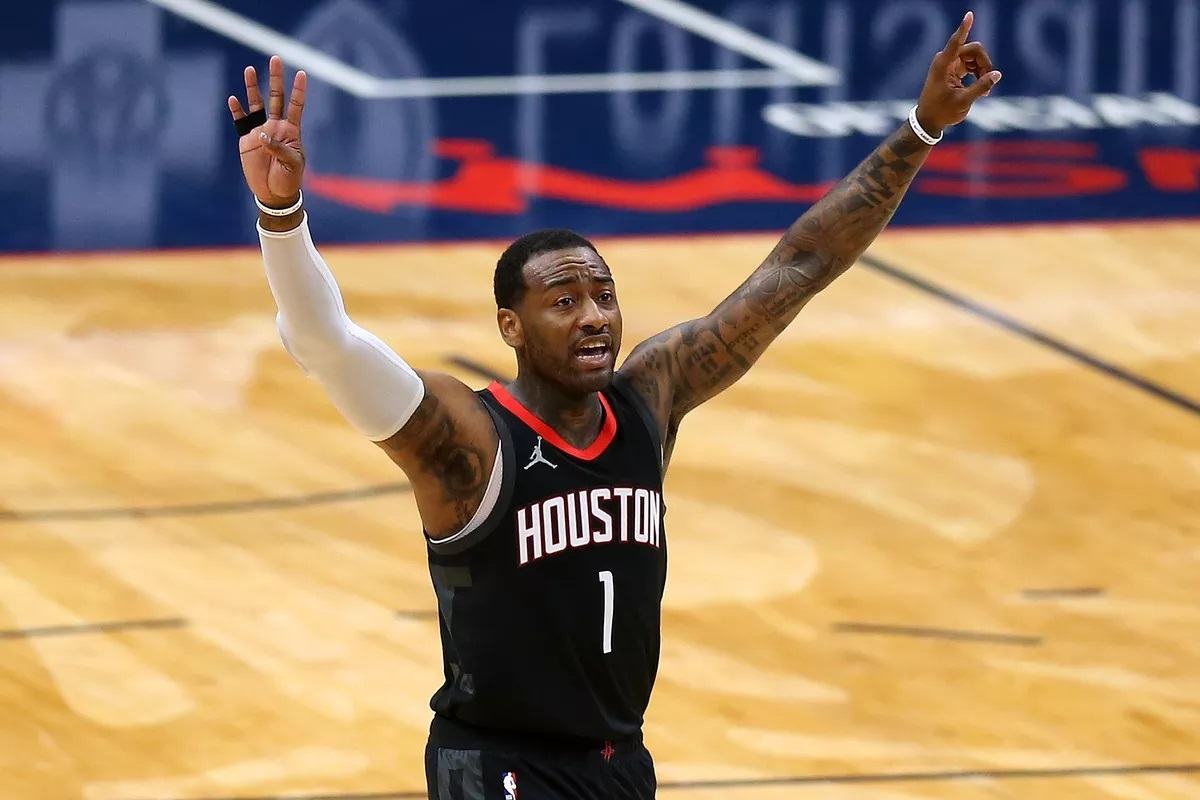 Everyone expected the Rockets would roll over and die after they traded Harden to the Brooklyn Nets in a four-team blockbuster swap. But, the recent surge proved that the Rockets are more than holding their own without their All-Star.
In fact, the Rockets are thriving without Harden on both offense and defense. The Rockets found their own identity as a team and cohesive unit instead of being a cast of characters that stand around and watch Harden in an ISO, or chuck step-back treys.
"I'm having a blast," said Silas. "I didn't wait 20 years to become a head coach to not have any fun. Even when times are hard or shaky, like in the beginning, I'm still having fun."
For bettors, the Rockets have been profitable during their winning streak with a 5-1 ATS record. The under total hit 11 times in the last 16 games with an 11-4-1 clip. Betting the Rockets and the under resulted in a winning combination over the past couple of weeks.
🚀🚀🚀 The @HoustonRockets set a FRANCHISE RECORD with 28 THREES in their 6th-straight W! 🚀🚀🚀 pic.twitter.com/TeFZW1de78

— NBA (@NBA) February 2, 2021
C-Wood Spearheads Team Effort
Christian Wood leads all other candidates in Most Improved Player voting, but he should also be in consideration for MVP. Wood leads the Rockets with 23.3 points, 10.7 rebounds, and 1.7 blocks per game.
In seven games with Houston, ex-Indiana Pacers star Victor Oladipo has found a groove. He's averaging 21 ppg, 5.4 assists, and 4.7 rebounds with his new team.
John Wall, whom the Rockets acquired from the Washington Wizards in a trade for Russell Westbrook, averages 17.8 ppg and 5.8 assists.
Silas' bench also includes veterans like Eric Gordon (17.5 ppg) and Boogie Cousins (8.8 ppg, 7.3 rebounds). Shooting guard David Nwada, from hoops "powerhouse" Cal-Poly, made the most of his increased playing time and now averages 8.6 ppg off the bench.
Rookie forward Jae'Sean Tate finally made it to the show after stints overseas playing for the Antwerp Giants and Sydney Kings. Tate, a former Ohio State star, averages 8.4 ppg and 4.8 rebounds off the bench.
No Harden, No Problem for Houston
The Rockets are ranked #9 in team defense, allowing 109.4 points per game. During their recent six-game winning streak, the Rockets allow only 102.8 ppg. That puts them up with the LA Lakers (104 ppg) and New York Knicks (104.2 ppg) as the top defensive units in the NBA.
During this current winning streak, the Rockets averaged 118.1 ppg with three games over 126-plus points per game. This offensive surge would put them in the top 3 in scoring this season, up there with the high-octane Brooklyn Nets (122.2 ppg) and Milwaukee Bucks (120.5 ppg).
---
HOUSTON ROCKETS BEFORE/AFTER HARDEN TRADE
Offense with Harden = 112.5 ppg
Offense without Harden = 118.1 ppg
Defense with Harden = 115.6 ppg
Defense without Harden = 102.8 ppg
---
Harden only appeared in eight out of nine games with the Rockets this season. The Rockets were 2-6 with him this season. Their offense averaged 112.5 ppg with Harden in the lineup, but their defense allowed 115.6 ppg.
Without the NBA's leading scorer over the past two seasons, the Rockets improved on offense. Without Harden, the Rockets average 5.6 more points per game. Their defense has vastly improved by nearly 13 points per game.
On Deck: OKC, Memphis, San Antonio
The Rockets are currently in second place in the Southwest Division behind the first-place Memphis Grizzlies. The sizzling Grizzlies are the only team hotter than the Rockets with a seven-game winning streak.
The Rockets finish their two-game road trip with the OKC Thunder (8-11) on Wednesday. The Thunder were blown out by 30 points on Monday night. Eric Gordon scored 25 points, and seven players on Houston scored double-digits in the 136-106 shellacking. The Rockets drilled 11 3-pointers during a 48-point first quarter, and the Thunder never had a chance.
"We have a coachable group, we have a mature group who want what's best, not just for them, but [for] everybody in the group," said Silas. "It's good to know when we focus on something,  we do it. Whether it's playing better defense or rebounding, or getting off to a better start like we did tonight."
The Rockets play Thursday night in Memphis (9-6) for a tough back-to-back game on the road. If they beat Ja Morant and the Griz, they'll take over first place in the Southwest. Mark your calendars for the Houston/Memphis game because it'll be a doozy between the NBA's hottest teams.
Over the weekend, the Rockets return home to Houston to play the San Antonio Spurs (11-10), who recently hit a speed bump with a two-game losing streak.
The Rockets are long shots to win the NBA title at +50000 odds, according to the South Point Casino and Sports Book in Las Vegas.
At DraftKings, you can back the Rockets to win the Southwest Division at +800 odds. The slumping Dallas Mavericks dropped six games in a row, yet Luka Doncic and the Mavs are still favorites to win the division at -139 odds.