Zion Williamson will likely be drafted first overall in the NBA Draft this June, a pick controlled by the New Orleans Pelicans. And no matter what anyone else thinks about it, Williamson has no plans of avoiding that fate.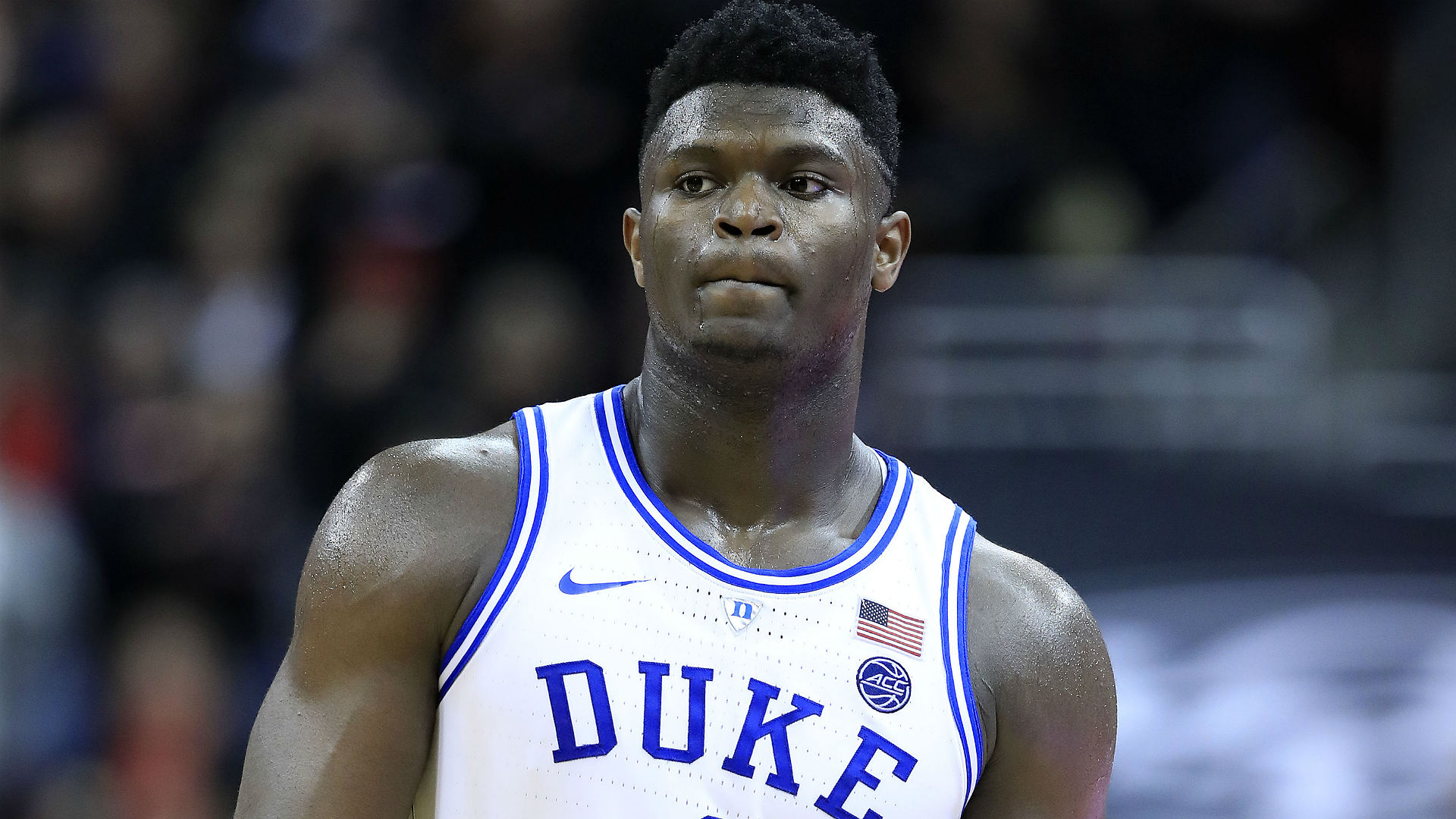 Williamson's stepfather Lee Anderson told an ESPN radio show on Thursday that the Duke star isn't considering going back to school, and that talks were already well underway with the Pelicans about Zion's future.
Zion Still Has Options, for Now
There has been media speculation that Williamson might not be happy about going to New Orleans considering the uncertain situation with Anthony Davis. That was compounded by the fact that Williamson hasn't yet signed an agent, reached a shoe deal, or done anything else to threaten his amateur eligibility, meaning he's technically still eligible to return to Duke and play another college season rather than enter the draft.
But Zion has never suggested that he's even thinking about going back to school, and speaking to the "Off the Bench" show on 104.5 ESPN Baton Rouge on Thursday, Anderson tried to put that speculation to rest.
"There has been a lot of speculation, but that is nothing that we have even considered," Anderson said of a potential return to the Blue Devils.
Anderson said that Zion and the rest of the family have already talked with Pelicans head coach Alvin Gentry and front office executives, and that they're already looking at ways to get settled in the New Orleans area.
That doesn't necessarily mean that the Pelicans were Williamson's first choice. But Anderson says that his stepson will take the results of the draft in stride no matter where he ends up playing.
"One thing that Zion has always been taught, you accept the things you can't change, you change the things that you can change, and this is one of the things that he had nothing to do with," Anderson said.
No Rush to Make Decisions
If Williamson wanted to avoid the Pelicans, he could also try to make it clear that he wouldn't play in New Orleans, or withdraw from the draft and sit out a year. But all of those scenarios are highly unlikely.
As for why Zion hasn't taken some of the steps you might expect him to now that he's turning pro, Anderson says that the family would rather get things right than rush into decisions.
"You don't get many opportunities in life to have the leverage and the opportunity to control your own narrative, so therefore we feel like we are in position right now to do that, and we just want to make sure when we do whatever it is that we do, it's the right decision," Anderson said.
Williamson is one of the most highly sought after prospects to come out of college basketball in recent memory. In his freshman year at Duke, Zion averaged 22.6 points and 8.9 rebounds per game, winning both the Wooden Award and the Naismith Award, both of which recognize the most outstanding player in collegiate basketball each year.