Ababel Yeshaneh won the women's Ras Al Khamimah Half Marathon in 1:04:31 on Friday, shaving 20 full seconds off the world record. Like other recent record breakers, Yeshaneh felled this one wearing Nike Vaporfly shoes.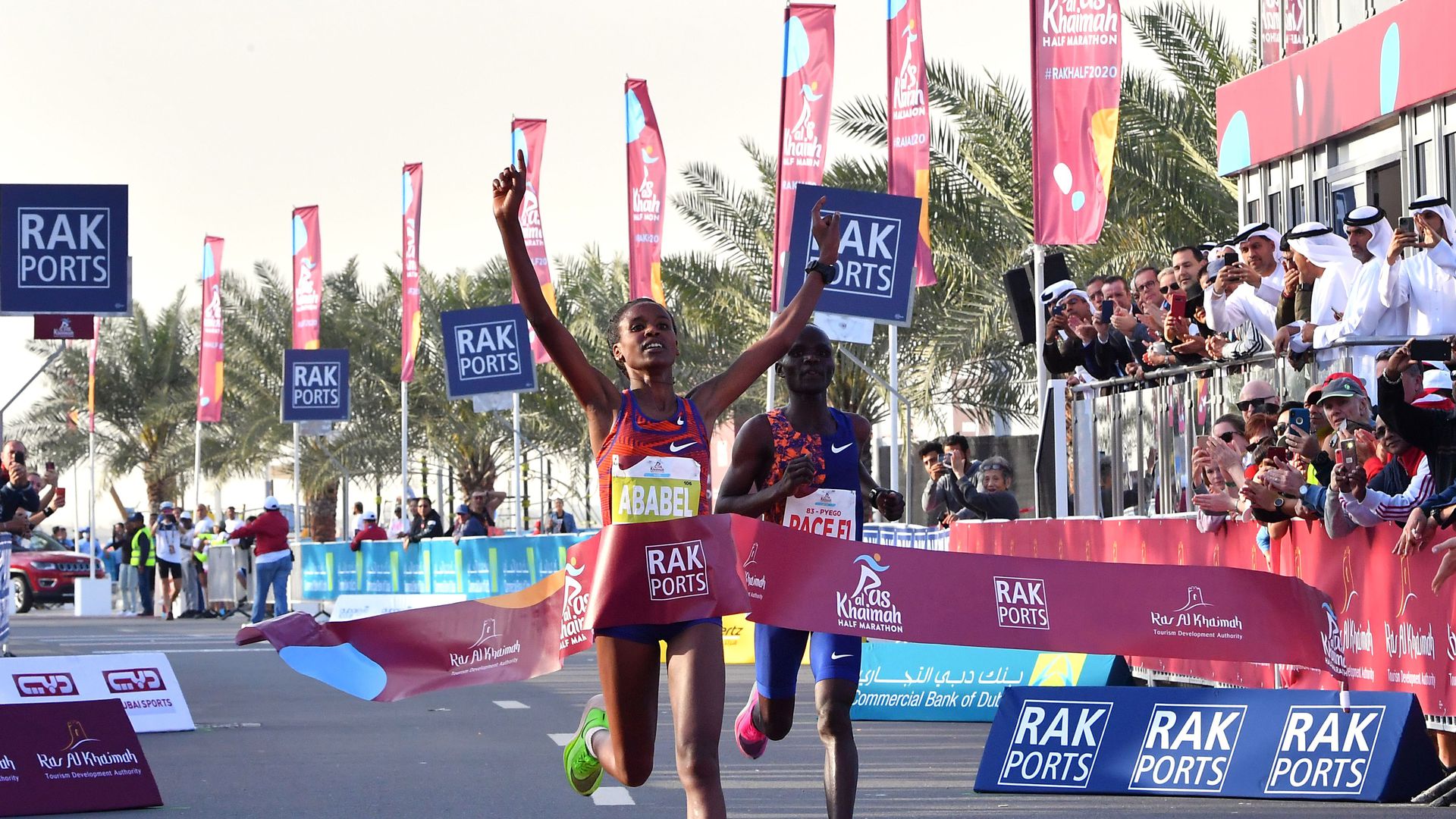 Brigid Kosgei finished in second place with a time of 1:04:49. Kosgei, recently broke the women's full marathon record. She also wears Vaporflys.
Long-distance records have been sitting ducks ever since Nike's Vaporfly burst onto the international stage in 2016. This half marathon record, however, is different in one sense. It's the first record set since Nike's unique shoe design was explicitly approved for international competition.
Nike Avoids International Ban
Earlier this year, it appeared Nike's Vaporfly might get banned from international races. The Vaporfly's thick, multi-layer, sole helps runners get roughly a 4% performance boost. And 4% over a half or full marathon can make a world-record difference. In fact, Vaporfly's success drove race officials to revisit their shoe design rules.
Fortunately, for Nike — and runners who set records in Vaporflys — World Athletics' new rules expressly allow the Vaporfly design. Better yet, the rules will also allow Nike's next-gen design, the Alphafly.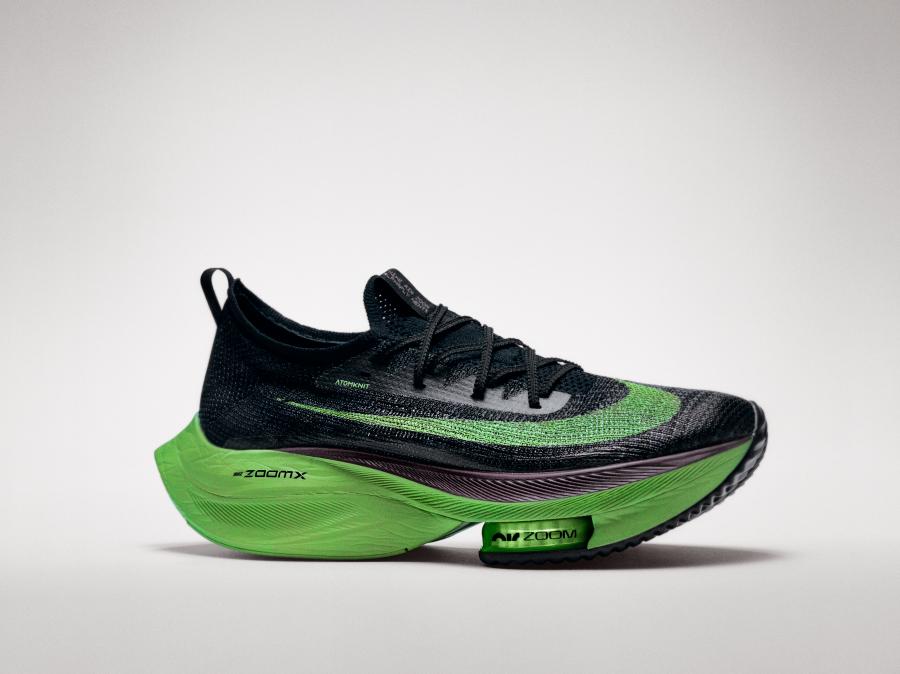 One of the new rules, however, is that race eligible shoes must be available "to every athlete on the open retail market" at least four months prior to the event. Nike announced its new Olympic shoe lineup on Jan. 29, meaning the new designs will be on the market in time to meet the 2020 Olympics requirement.
New Shoe Takes on Olympic Marathon Records
Nike's Olympic running shoe will be available starting Feb. 29. It's probably not a coincidence that the availability date is "Leap Day." Wider use and availability of Nike's multi-layer shoe design will unilaterally ratchet up the performance of Olympic long-distance runners.
Marathon runners wore a variety of brands going into the 2016 Olympics, but after all three men's medalists crossed the finish line wearing Vaporflys, Nike captured control of the long-distance market. Nearly every elite marathoner will wear Nike Alphaflys at the 2020 Olympics. As a result, expect competitive, record-breaking, performances.