The hottest team in baseball beat the second-hottest team in baseball last night when the New York Yankees and Atlanta Braves met in a game between two teams with nine-game winning streaks. The Bronx Bombers prevailed and the Yankees have now won 10 games in a row, extending their streak into double digits.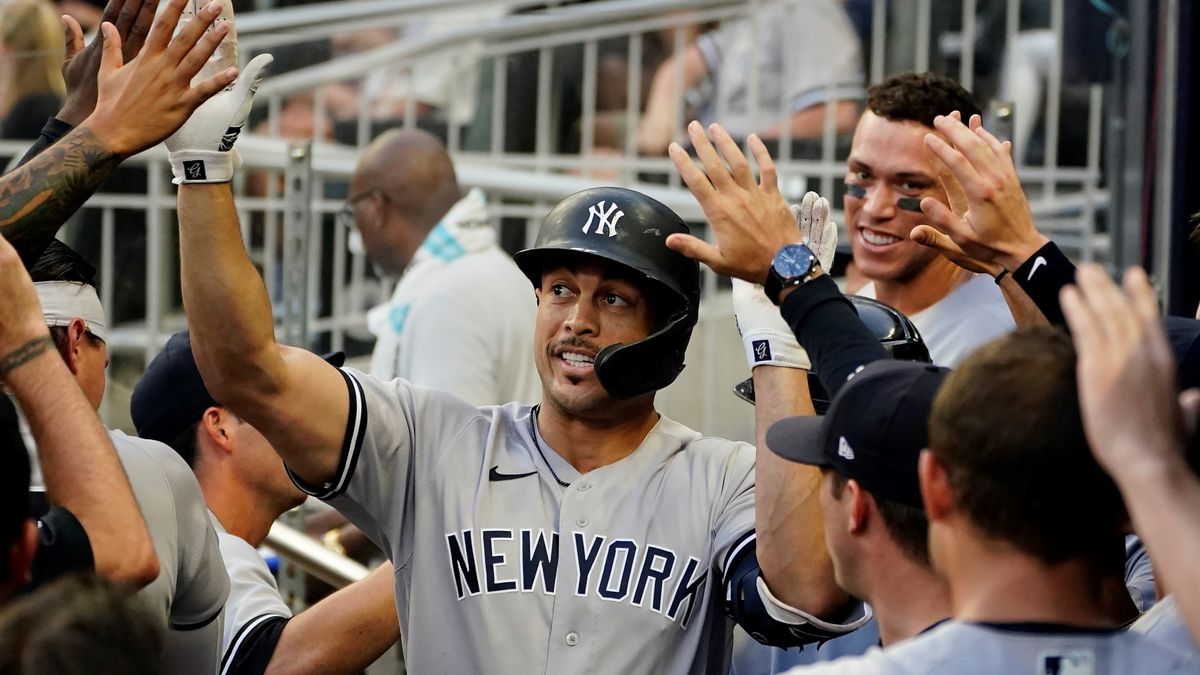 The Yankees (73-52) are 21-5 in their last 26 games. They've gone 32-11 since reaching their low point of the season at 41-41, shortly before the All-Star break. Since the actual All-Star Game, the Yankees posted the best record in the MLB in the second half of the season at 27-9.
"We like winning," said catcher Gary Sánchez. "Winning is fun."
The Braves (68-57) were on their own heater. They won nine in a row before the Yankees ended their winning streak. The Braves were actually below .500 at the All-Star break, at 44-45, but went 23-12 since then to snag first place in the NL East.
The Braves are +1300 odds to win the 2021 World Series, according to a recent update by DraftKings. During their winning streak, the Yankees saw their World Series odds bump to +900.
10-Game Heater
Since losing the Field of Dreams Game in a cornfield in Iowa, the Yankees won 10 in a row. They beat the White Sox twice in Chicago, defeated the Los Angeles Angels in a make-up game on their day off, swept the Red Sox by beating their rivals three times in two days, all before sweeping the Minnesota Twins over the weekend.
The Yankees had a two-game series in Atlanta this week before heading to California for seven games against the AL West. The Yankees face the Oakland A's for four games this weekend before playing the LA Angels three times next week. Then the Yankees finally get a day off to fly back to the Bronx for a three-game series against the lowly Baltimore Orioles. They've lost 18 in a row, with their last victory occurring against the Yankees in early August.
During their 10-game winning streak, the Bronx Bombers have relied on a combination of explosive offense with timely pitching. The Yankees outscored their opponents 55-23 in the last 10 games.
With Luke Voit playing well, manager Aaron Boone inserted him into the lineup at DH and moved Giancarlo Stanton to the outfield. Stanton put the Yankees ahead early with a scorching home run, then drove in the go-ahead run with a clutch RBI double.
"He's a unicorn," said Boone. "He does things every night that are a little bit different than everybody else."
The Yankees' oversized outfielders are led by Aaron Judge (6-foot-7), Stanton (6-foot-6), and Joey Gallo (6-foot-5). "That's our jumbo package," joked Boone.
Stanton mashes 1 to start it off 💪 pic.twitter.com/GDIAXlhMxM

— New York Yankees (@Yankees) August 23, 2021