James Paxton became the 16th member of the New York Yankees to spend time on the injured list when the left-handed pitcher left Friday night's game against the Minnesota Twins with knee soreness.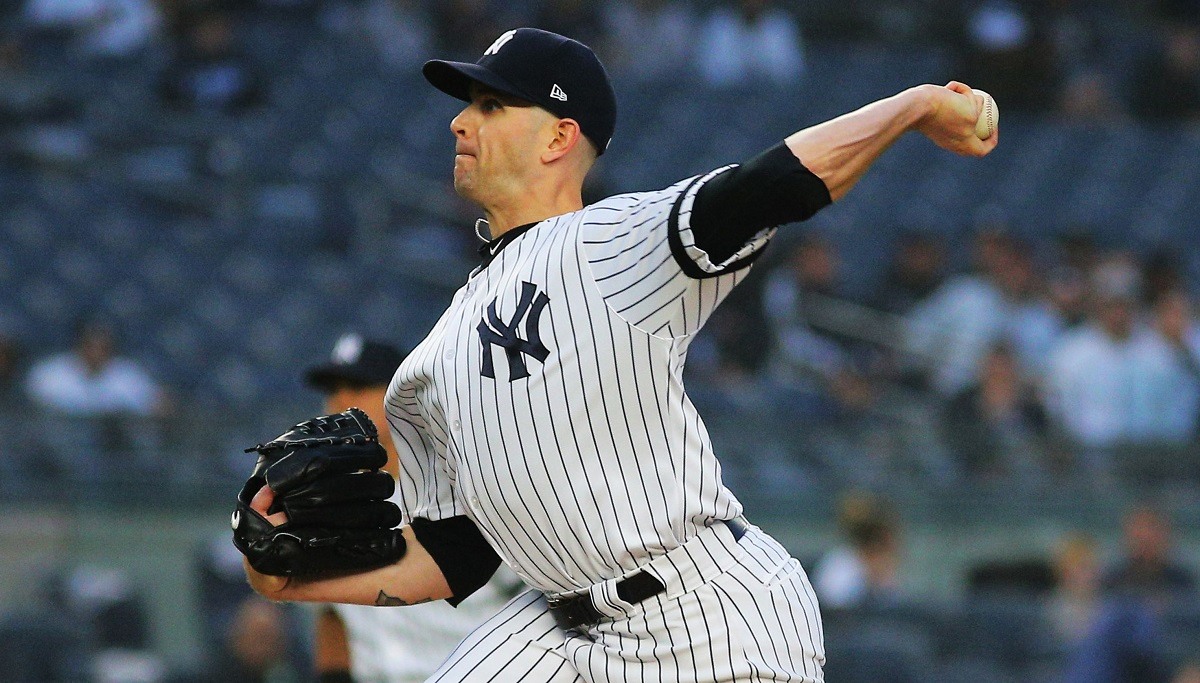 An MRI on Saturday morning revealed nothing too dangerous aside from simple inflammation. The Yankees decided to send Paxton on the IL and shut him down for ten days. Paxton received a cortisone shot on Saturday as well.
The Yankees suffered terrible luck this season with injuries. They have had up to 14 players on the IL at one time, including key stars such as Aaron Judge, Giancarlo Stanton, and Luis Severino.
Sore Knee for the Big Maple
The Yankees shipped out their top pitching prospect, Justus Sheffield, to acquire Paxton in a trade with the Seattle Mariners. The 30-year old lefty went 11-6 in 28 starts last season, including a no-hitter.
Aside from Domingo German's 5-1 start, Paxton emerged as the Yankees second-best starter. The Yanks are 5-2 in his seven starts. Paxton has a 3-2 record with a 3.11 ERA, 1.19 WHIP and 52 strikeouts.
Paxton had strung together a couple of excellent starts before manager Aaron Boone pulled him after third inning against the Twins on a cold and frigid night in the Bronx.
"Hopefully just some soreness that he's been dealing with," said Aaron Boone. "And tonight on a damp night it was just a little more cranky."
Paxton's left knee bothered him all season but Friday night was the first night he felt pain with every pitch.
"It's something we've been managing the last little bit," said Paxton. "I don't really know why last game it was acting up more than in previous starts."
Sweet 16 at Bronx ER
Paxton became patient #16 to enter the Bronx ER. At this point, it would be easier to tell you who has not been injured this season. Even though Gio Urshela and DJ LeMahieu did not spend time on the IL, they both missed games last week after getting injured on the Yankees' road trip out west.
Paxton heading on the IL came only hours after the team activated third baseman Miguel Andujar. One of the finalists for the 2018 Rookie of the Year, Andujar injured his throwing shoulder earlier in the season. Team doctors thought he might miss the entire season if he required surgery to repair a labrum tear. The Yanks got a bit of rare good news when Andujar returned to the team faster than anyone expected. Andujar started Saturday night's game.
To replace Paxton in the lineup, the Yankees called up Jake Barrett from AA Scranton/Wilkes-Barre. At this point, manager Aaron Boone has not named a replacement for Paxton in the rotation. It will most likely go to Luis Cessna, who has been performing long-relief duties.
The Yankees have their set-up man, Dellin Betances, and their Ace, Luis Severino, on the shelf for at least another month or longer. Sluggers Aaron Judge and Giancarlo Stanton are still out for an undetermined time.
The Replacement Yankees (18-4) are 7/1 odds to win the 2019 World Series according to the South Point Casino and Sports Book in Las Vegas.