The New York Yankees can book their place in the second round of the American League playoffs on Wednesday while the Cleveland Indians must recover quickly after their ace failed to live up to expectations in Game 1 of their wild-card series.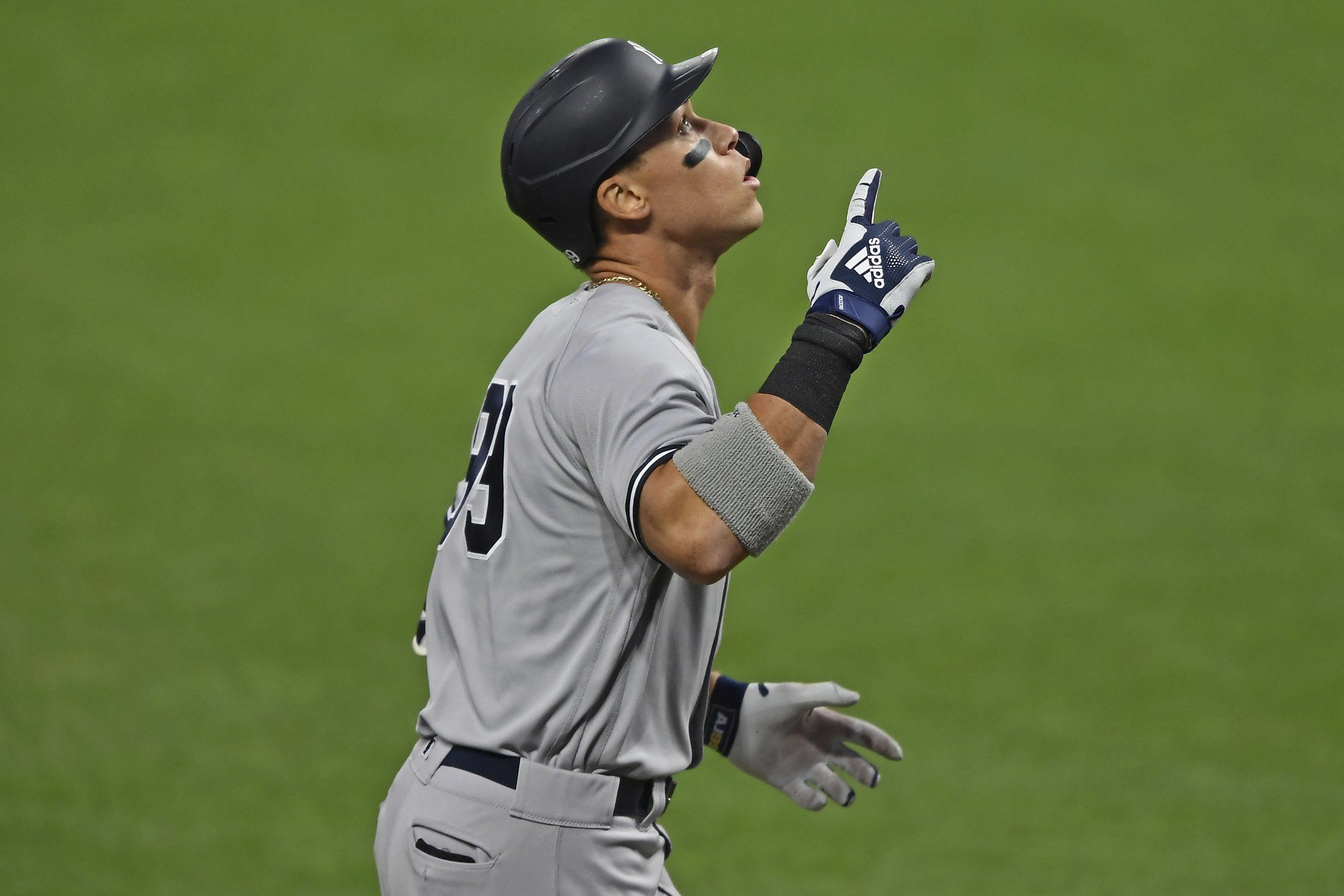 The Yankees trounced Cleveland 12-3 on Tuesday to take a 1-0 lead in the best-of-three wild-card series.
Bieber Fails to Show Cy Young Form
Cleveland ace Shane Bieber, the likely AL Cy Young Award winner, gave up seven runs in 4.2 innings in Game 1. Bieber failed to live up to his half of a predicted pitcher's duel with Yankees starter Gerrit Cole, who went seven innings and struck out 13 while giving up just two runs to pick up the win.
Yankees slugger Aaron Judge set the tone, smacking a two-run homer off of Bieber in the first inning, the first of four dingers for the Bronx Bombers on the night.
4 pitches in. 2-0 @Yankees. #AllRise pic.twitter.com/THM4vTo5gP

— MLB (@MLB) September 29, 2020
"There's no doubt that he's obviously a great player and huge between the lines for us," Yankees manager Aaron Boone told reporters, speaking of Judge. "There's no doubt that the edge he has and plays with, when he's rolling, it rubs off from an energy standpoint on our team."
---
Yankees vs. Indians Odds
Moneyline
Yankees (Tanaka): -124
Indians (Carrasco): +106
Run Line
Yankees (-1.5): +138
Indians (+1.5): -164
Over/Under: 8.5
Series Odds
Indians: +300
Yankees: -390
Odds via FanDuel Sportsbook
---
Indians acting manager Sandy Alomar attributed Bieber's surprisingly poor start to nerves.
"It seemed to be he was a little too excited. This was his first postseason game," Alomar said, via Cleveland.com. "I expected the Yankees to have a good approach and good at-bats. The breaking ball that Shane had tonight helped them. He wasn't throwing it in the zone and they were able to eliminate that pitch. Hey, he's a young guy, the best pitcher in the American League this year, and he had a bad game."
Cleveland can't afford another bad game. The Indians must win two straight to advance, beginning with Wednesday's Game 2. They'll try to do so behind Carlos Carrasco (3-4, 2.91 ERA), who's allowed just seven runs over his past six starts. Meanwhile, the Yankees will throw veteran Masahiro Tanaka (3-3, 3.56 ERA), who boasts a career 5-3 record and 1.76 ERA in the postseason.
Alomar: Cleveland Can Rebound from Game 1 Disaster
Oddsmakers give the Yankees a slim advantage thanks to the pitching matchup. FanDuel Sportsbook lists New York as a -124 favorite to take Game 2, with the Indians posted at +106.
Those who believe heavily in momentum might find it difficult to believe that Cleveland can bounce back from such a one-sided loss. But Alomar says his squad has shown its mettle all season long.
"We have come back from games like this during the regular season," Alomar said. "We've come back after getting our butts kicked, ready to roll. The guys understand the situation. Tomorrow is a different day and we start back from zero again."