In the latest episode of the Yankees drama "Bronx ER", Outfielder Clint Frazier makes it unlucky 14 for the New York Yankees as he becomes the latest player to head onto the injured list.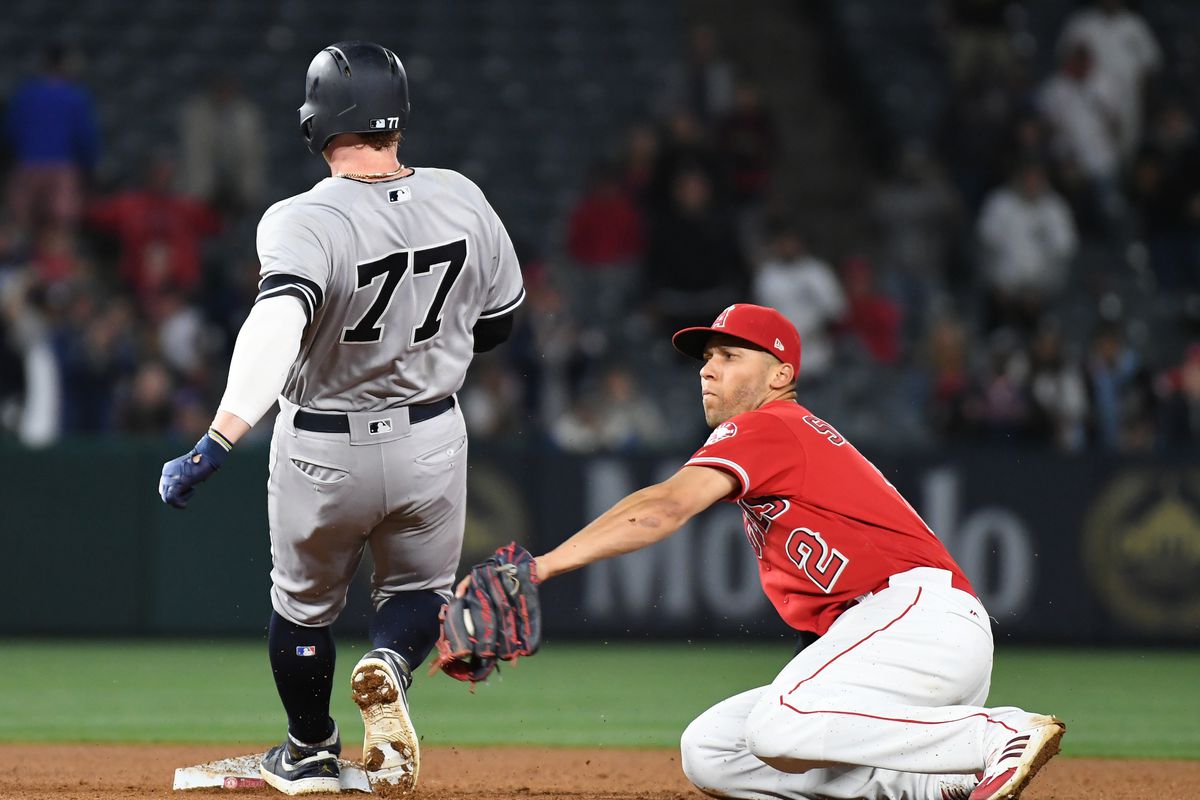 The Yankees clubhouse looks like an ER in the Bronx. Frazier, 23, sprained his left ankle in the Yankees 12-inning victory over the LA Angels on Monday night in Anaheim. He went in for an MRI and team doctors decided to shut him down for at least ten days.
"Some partial tear and stuff that it's going to cost him the 10 days," said Yankees manager Aaron Boone. "The good news is we feel like the stint will be short. Docs feel like it's 10-14-day thing. Maybe a little less. So, we don't feel like it's a long thing."
With injuries to big boppers Giancarlo Stanton and Aaron Judge, Frazier had taken advantage of the opportunity for more playing time. Before he went down, Frazier was tied for the Yanks lead in home runs with six. Overall, he hit .324 with 17 RBI in 18 games.
Kraken In, Stanton Out Longer
The Yankees had just activated catcher Gary "Kraken" Sanchez from the IL. The Yankees starting catcher missed almost two weeks of action behind the plate with stiffness in his calf. In his first game back, Sanchez struck out four times.
"Obviously really excited to get him back," said Aaron Boone. "It was good to write his name in the lineup, no question. Looking forward to him getting back in the fray and helping us continue to win games."
The Yankees took one step forward with the return of the Kraken. But, the Yanks took two steps back with Frazier's sprained ankle and bad news regarding Giancarlo Stanton's delayed return.
Stanton's recovery hit a snag. He missed several weeks with a biceps injury after heading to the IL on April Fools Day. However, somewhere along the way he also hurt his shoulder. The bicep issue is healed, but the shoulder is preventing him from returning to the lineup.
Despite the numerous injuries to key players like Aaron Judge and Miguel Andujar, the Yankees (14-10) are in second place in the AL East behind the sizzling Tamp Bay Rays (16-9). After sweeping the Boston Red Sox last week, the Yanks won three series in a row.
"We got a lot of good players in there that are capable of getting this thing done, so we'll keep doing that," said Boone.
This recent winning streak has been spurred on by the replacement Yankees including players like DJ LeMahieu, Gio Urshela, and Mike Tauchman.