It is going to get to a point with the New York Yankees where it will be easier to say who is healthy, rather than who is hurt. The latest injury is a big one, as slugger Aaron Judge left Saturday's game with a strained oblique muscle, and was placed on the 10-day disabled list.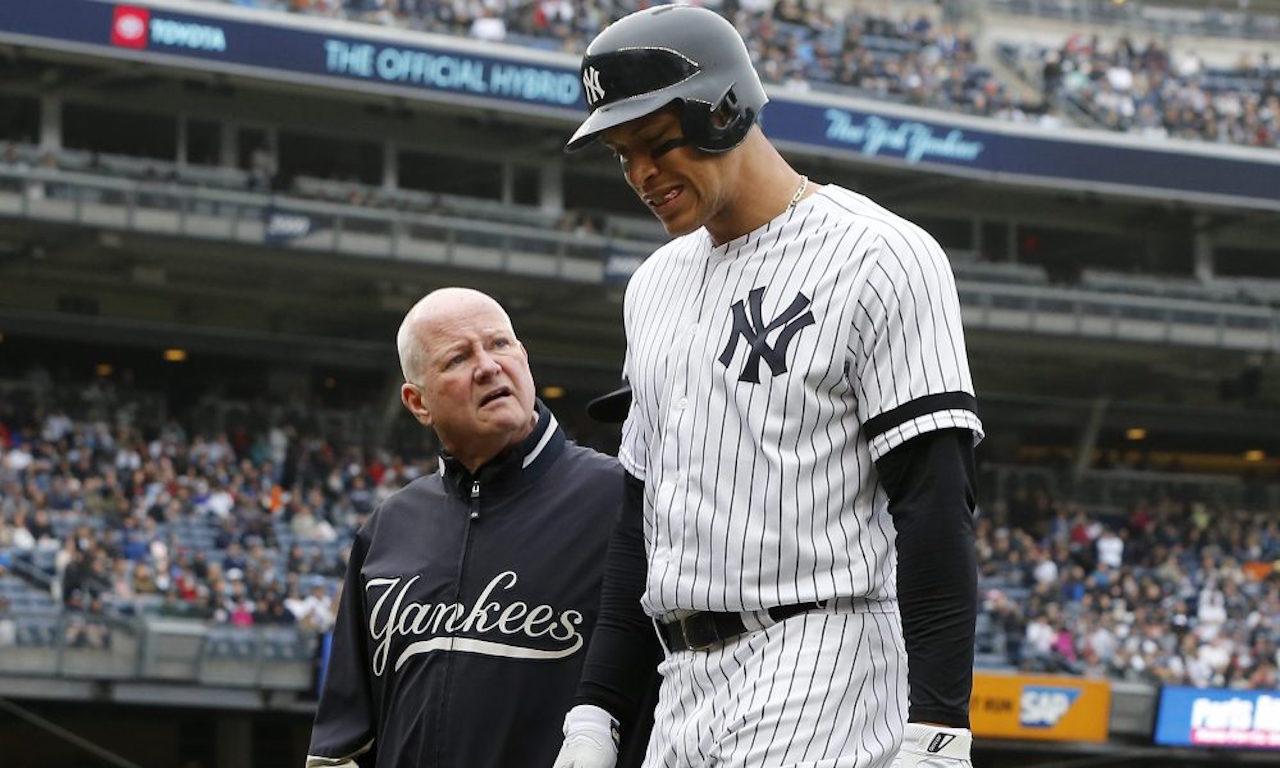 Judge hit a single in the bottom of the sixth against Kansas City and was in obvious pain as he jogged to first base. The trainer came out to check on Judge, who then left the game.
Manager Aaron Boone said after the game that he had hoped that Judge's injury wouldn't be too severe, but said it was a "pretty significant strain." He also added Judge's intangibles will be missed as well.
"He's one of the great players in the game, such a key figure to our club," Boone said. "Not only just between the lines, obviously, but what he means to us in the room."
He is now the 14th member of the Yankees to find himself on the disabled list.
Part of Trend?
This is the third injury in four years that has affected Judge. His first was a similar oblique pull in 2016, that ended his first season after just 27 games. Last year Judge fractured his right wrist and missed more than a month of the season. He finished with 27 home runs.
In between those absences Judge hit 52 home runs and won the Rookie of the Year award in 2017. This year, however, oddsmakers had his chances of getting to 50 home runs pretty low. The Westgate Las Vegas SuperBook had his over/under on homers at 39.5, the second highest next to Giancarlo Stanton, who is at 40.5.
Ironically Stanton is also on the disabled list. He sustained a Grade 1 strain of his left biceps swinging the bat on March 31 against the Orioles.
"I don't like it at all," Stanton said of being hurt. "Just worked for six weeks [in spring training] to get here, plus the offseason. So would have much rather this popped up in spring training. But this is where we're at."
It was initially feared that Stanton could be lost for the season, but fortunately he is expected to return in either late April or early May.
Injuries Piling Up
Some Yankees haven't had as good of news as Stanton. Third baseman Miguel Andujar is facing potentially season-ending surgery on his partially torn right labrum. He suffered the injury March 31 sliding into third base. The shoulder might be strong enough, though, to continue playing. Andujar has said that he can swing a bat and throw baseball with no discomfort. If that is the case, he could be back in the lineup by May.
Starting pitcher Luis Severino has had issues with his right shoulder since Spring Training. In addition to a rotator cuff strain, Severino had a Grade 2 strain of a lat muscle on the right side of his body. He isn't expected back until after the All-Star break.
Other injuries suffered this year include first baseman Greg Bird with a tear in the plantar fascia in his left foot, back strains for centerfielder Aaron Hicks, and shortstop Troy Tulowitzki with a left calf strain.
The good news is the players New York lost last year for the season could be returning soon. Shortstop Didi Gregorius, and pitchers Jordan Montgomery and Ben Heller should be back around the June or July after undergoing Tommy John surgery.