A Wyoming online sports betting bill cleared another hurdle in the Wyoming Legislature on Thursday, passing a first vote in the Senate.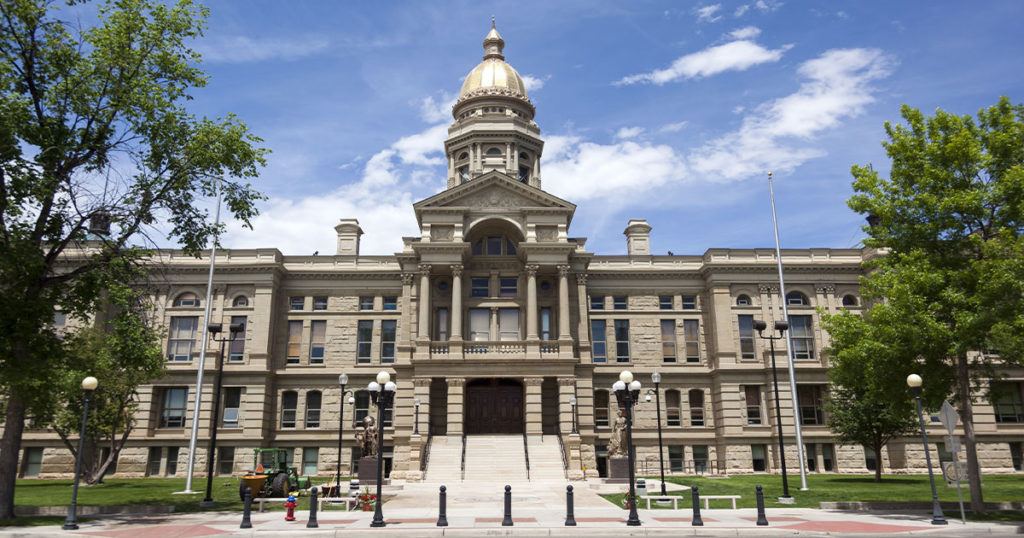 After a contentious hearing, House Bill 133 passed a vote in the Senate Appropriations Committee by a 4-1 margin.
The Cheyenne Post noted the legislation must still clear two additional votes in the Senate before it reaches the desk of Gov. Mark Gordon for signature and to become law.
Wyoming sports betting bill sets parameters
The bill would charge the Wyoming Gaming Commission with establishing rules for online sports betting by September and with issuing at least five licenses. Sports betting providers like William Hill and DraftKings might automatically be allowed to operate if they wanted, as the legislation requires the commission to issue permits to applicants who already offer sports betting in at least five jurisdictions.
Operators would pay an initial $100,000 fee, valid for five years. Renewals would cost $50,000. Vendor permits would cost $10,000, and renewals $5,000.
The bill would set a tax rate of 10% of revenue. The first $300,000 of annual revenue would go toward treating gambling addiction, with the remainder going into the state general fund.
The legislation also sets the minimum age to play at 18, rather than at the usual 21.
Amendments added at the first reading in the Senate changed the effective date of the legislation from July 1 to Sept. 1.
Lawmakers hope to create clean market
"(The bill) tries to stop the black market that is taking place now, put consumer protection into the bill, and then allow people in Wyoming … to place bets," Sen. Jeff Wasserburger, R-Gillette, said in support of the bill on Thursday, according to the Post.
The Wyoming Gaming Commission estimates that online sports betting could reap $449 million in annual revenue from the legislation, although other observers peg the number as being much lower. Wyoming would be the rare state with only online sportsbooks if this bill becomes law.
As OG News previously reported, the bill only passed the House on March 10 following a reconsideration vote.