The most important night of the year for the WWE will take place on Sunday, when WrestleMania 35 takes place at MetLife Stadium in East Rutherford, New Jersey.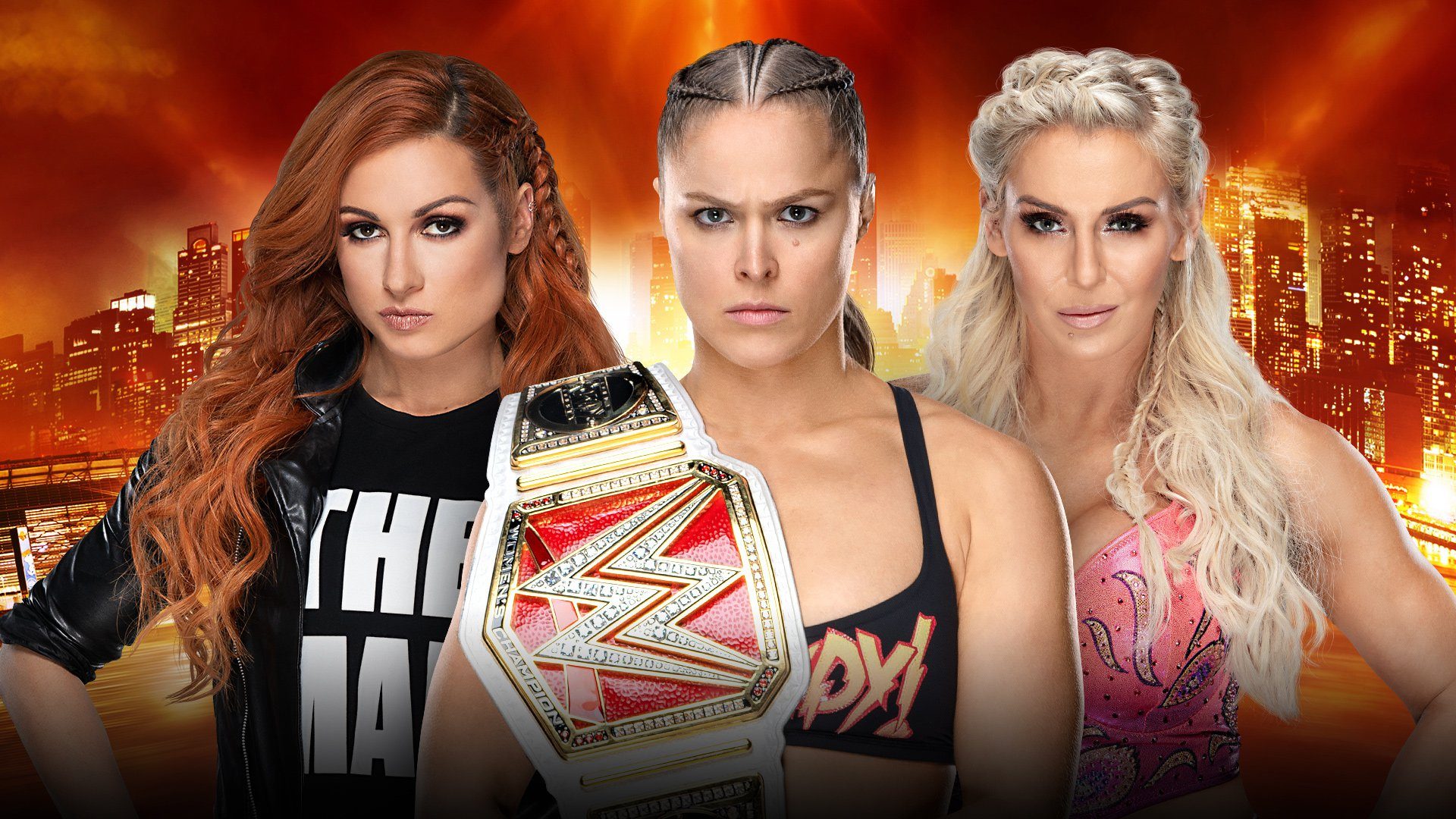 The card is set to feature well over a dozen matches, including the first ever main event featuring women in the form of a triple threat match between WWE Raw Women's Champion Ronda Rousey, Smackdown Women's Champion Charlotte Flair, and Becky Lynch.
WrestleMania Scripted, But Unpredictable
WrestleMania is typically the culmination of major storylines for WWE, with narrative arcs paying off for characters that have been building momentum heading into the show for months. But while the scripted nature of professional wrestling means that some of the matches on the card may feel pretty predictable, the sheer number of matches being held on Sunday means there are bound to be some surprises – and some opportunities for bettors to win some money at sportsbooks that offer lines on WWE events.
While not every bookmaker wants to take wagering on professional wrestling – after all, there are at least some people who know the outcome of the matches before they happen – WrestleMania tends to attract the most betting interest, as it is WWE's flagship event. Here's a look at a few of the more interesting bets to consider heading into this weekend's action.
Women's Triple Threat Match
The most heavily anticipated match of the night, the winner-takes-all match between Rousey, Lynch, and Flair will leave one of those three women with both the Raw and Smackdown championship bets at the end of the match. Intriguingly, it's possible to make an argument for WWE wanted any of the three women to be their standard bearer going forward.
Rousey has the mainstream crossover appeal, while Flair is the best overall performer of the three. But the best argument belongs to Lynch, who has made herself a breakout star over the past few months. Paddy Power rightfully has Lynch as a 2/5 favorite, ahead of Rousey (2/1). The most value, however, is likely on Flair (17/2): while she's the least likely winner, her odds aren't nearly as long as most bookmakers seem to think.
Andre the Giant Memorial Battle Royal
The best bet in this Battle Royal is also the favorite, as it is hard to see WWE wanting anyone other than Braun Strowman (4/6) coming out on top in this field. However, there are a few other fun wagers out there: many oddsmakers are including bets on recently retired NFL star Rob Gronkowski (16/1) despite the fact that he has not officially been announced as a participant, while SNL stars Michael Che (16/1) and Colin Jost (16/1) are both already confirmed to be taking part – though it's hard to imagine them being used for much more than comedy value.
Universal Championship
If you're looking for a match that could easily go either way, the Universal Championship Match between Brock Lesnar and challenger Seth Rollins should fit the bill. There hasn't been an announced order for the matches at this year's WrestleMania, and while the Women's championship battle has been more frequently billed as the main event, it wouldn't be shocking to see Lesnar and Rollins go on last.
Both men are listed at 5/6 odds to win this bout, and it's easy to see why many people think Rollins will be the man to take the Universal belt off of Lesnar, who only wrestles occasionally but remains one of WWE's biggest attractions. But despite all the talk that this is Rollins' time, the smart money is on WWE to keep the belt on Lesnar. That will allow the company to maintain Lesnar as their biggest monster to slay, something they'll certainly let some future up-and-comer do in order to give them a massive push down the line.