All-Pro wide receiver Dez Bryant hasn't yet found a new home since being cut by the Dallas Cowboys in April. But a former teammate has a surprising hunch about where he might be headed.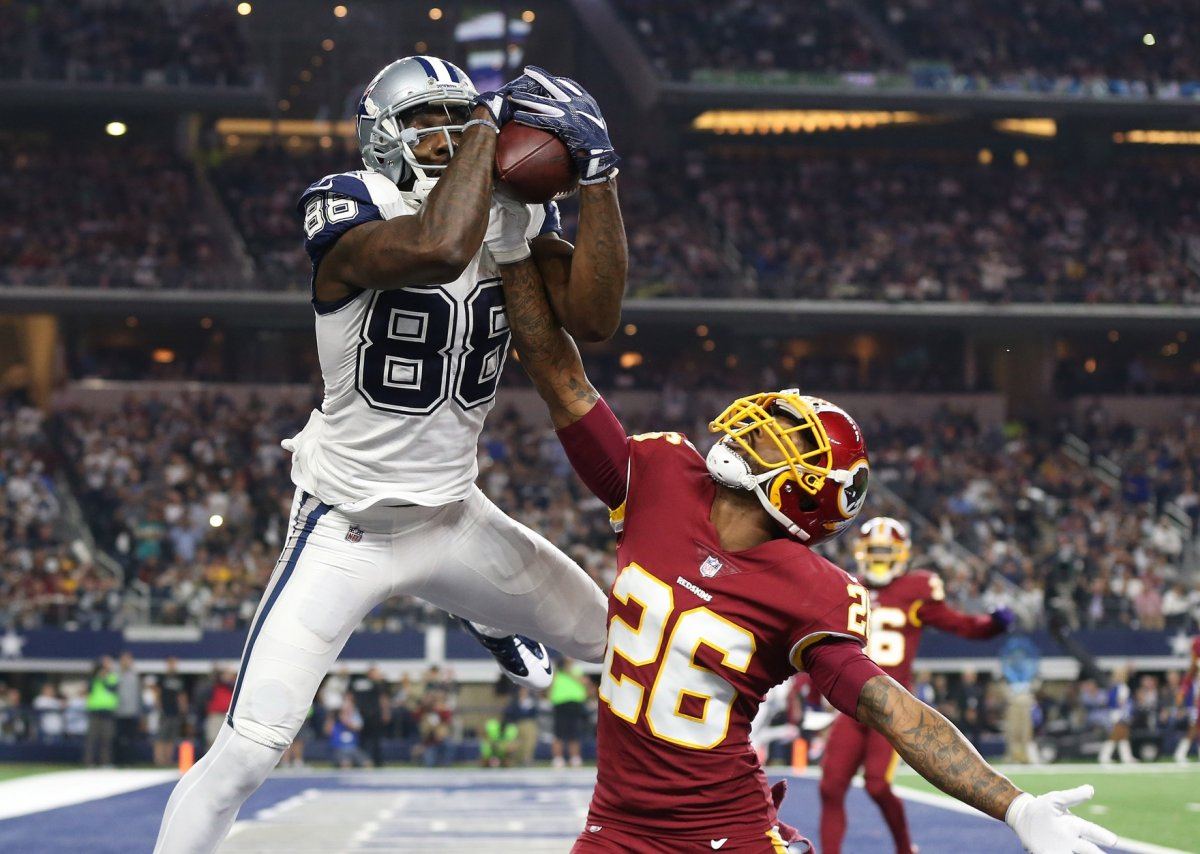 Speaking on the Adam Schefter podcast, recently retired Cowboys tight end (and rookie TV analyst) Jason Witten offered his rather emphatic opinion that Bryant is "going to end up going to the Green Bay Packers."
Having played alongside the temperamental wide receiver for years, Witten may have some inside knowledge on the topic. But do oddsmakers agree?
Best Bets for Bryant
Bryant has been greeted by a frosty free-agent market since leaving Dallas. Teams have shown little interest in bringing him aboard, which is somewhat surprising considering he's still just 29 and has a resume that includes three straight seasons of more than 1,200 receiving yards.
Some have speculated that Bryant's fierce temper, which often leads to sideline tirades, is a big reason why teams have shied away.
If Witten, who is the new analyst for Monday Night Football, does have any inside information on where Bryant will land, he may want to head to the betting window, as the Packers aren't even among the six most likely teams to sign Bryant according to bookmakers.
Bovada is currently offering 8/1 odds that Bryant will land at Lambeau Field to catch passes from Aaron Rodgers in 2018. Division rival Washington was a big early favorite to sign Bryant in the days following his release at 5/4 odds, but those have since slipped.
Now, it's the Cowboys' downstate rival Houston Texans who are considered the favorite to secure Bryant's pass-receiving services.
Houston Texans, 3/1
New York Giants, 15/4
Washington Redskins, 5/1
Carolina Panthers, 6/1
Indianapolis Colts, 6/1
New England Patriots, 6/1
New Orleans Saints, 13/2
Green Bay Packers, 8/1
San Francisco 49ers, 8/1
Cheesehead Futures
Witten may have been just pointing out the obvious, but Green Bay and Bryant seems to be a fit that makes sense for both sides.
The Packers recently cut wide receiver Jordy Nelson, leaving third-year player Davante Adams as their most experienced pass catcher. Bryant could fill that veteran role, and while he may not be the All Pro he once was, he still has skills to provide a playmaker's spark.
From a player's perspective, the move makes sense as well. Bryant will likely be looking at a one-year, prove-it deal no matter where he lands. Playing with perhaps the best quarterback in the league would likely give him the best chance at putting up big numbers for his next contract.
"Aaron Rodgers, he throws that back-shoulder throw so well and Dez has great chemistry with a good quarterback that can put the ball wherever he wants, because I still believe Dez can high-point the football as good as any other wide receiver in the National Football League. So, you partner him up with [tight end] Jimmy Graham and Rodgers, I think that offense can put up a lot of points."
At this point, there are no reports that there are any ongoing talks taking place between Bryant and the Packers.