Six teams have reached the playoffs and clinched 2022 Winter Olympics qualification at the World Men's Curling Championship in Calgary. But all six are still fighting for the right to call themselves world champions as the quarterfinals begin on Friday night.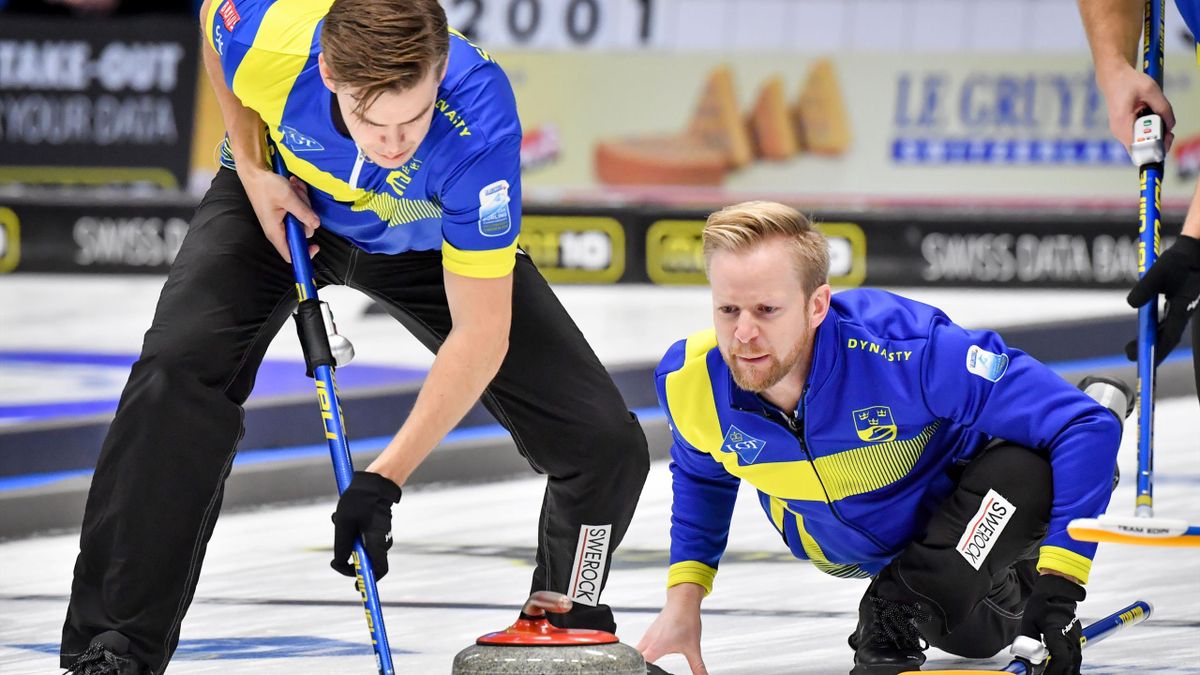 Sweden and the Russian Curling Federation (RCF) each earned byes to the semifinals with 11-2 records, while the remaining four contenders must battle through a qualification round for a chance to play for medals.
Bottcher Rides Ups and Downs to Playoff Berth
The action starts on Friday, when Canada (9-4) will take on Scotland (9-4). Brendan Bottcher's Canadian squad had a couple shaky moments at the World Championship throughout the week, but ultimately qualified with room to spare to guarantee the world's leading curling nation will appear at the Olympics.
"Over a 13-game round robin, you're going to have peaks and valleys and it's just how you weather the storm that I think really differentiates the top teams," Bottcher told the CBC. "In the back of all of our minds, [Olympic qualification is] kicking around. Focusing on that is not how we're going to go out there and play well. It's not how we're going to win curling games."
---
World Men's Curling Championship: Quarterfinal Odds (via Coolbet)
Canada: -154
Scotland: +120
USA: -114
Switzerland: -114
Odds to Win Championship
Sweden: +100
Canada: +350
Scotland: +500
RCF: +550
USA: +600
Switzerland: +800
---
Bruce Mouat and Scotland also clinched their playoff spot with one round to play, guaranteeing that Great Britain will have an Olympic presence in men's curling. Scotland still had an important game to play on Friday morning, however, as it beat Norway to eliminate Steffen Walstad's rink.
Canada comes into the game as a -154 favorite over Scotland (+120), according to online bookmaker Coolbet.
Shuster: 'We're Here to Win a World Championship'
The second World Championship quarterfinal takes place on Saturday morning, when the United States (10-3) takes on Switzerland (8-5). Team USA qualified for the playoffs with room to spare, but skip John Shuster says there's still more work to be done.
"This is far from mission accomplished," Shuster said, via a statement. "I think making playoffs was step one, but we're here to win a World Championship."
Switzerland came into the World Championship as one of the favorites to win the title. But Peter de Cruz and company had to sweat until their final game to make the playoffs. Even after Switzerland beat China 9-4 on Friday morning, Norway still had a chance to take the final quarterfinal spot – and guaranteed Olympic berth – until it came up just short against Scotland.
Oddsmakers now see a tight battle between the USA and Switzerland, with both teams listed at -114 in the elimination battle.
Overall, Sweden (+100) stands as the overall favorite to win the World Championship. Canada is second choice at +350 despite having to go through the quarterfinal round. Meanwhile, Coolbet lists the RCF team at +550, even though it earned a bye to the semifinals. RCF has been the biggest surprise of the tournament so far.
"It is an amazing feeling," RCF skip Sergey Glukhov said after clinching a semifinal appearance. "I think it's one of the best days of my career. It was a really tough week but our performance was better and better game by game."