Tiger Woods makes his return to competitive golf on Thursday at the Memorial Tournament, and sportsbooks are ready for his first action in five months with a bunch of prop bets. The last PGA Tour event Woods played was the Genesis Invitational on Feb. 16, where he finished last among golfers that made the cut.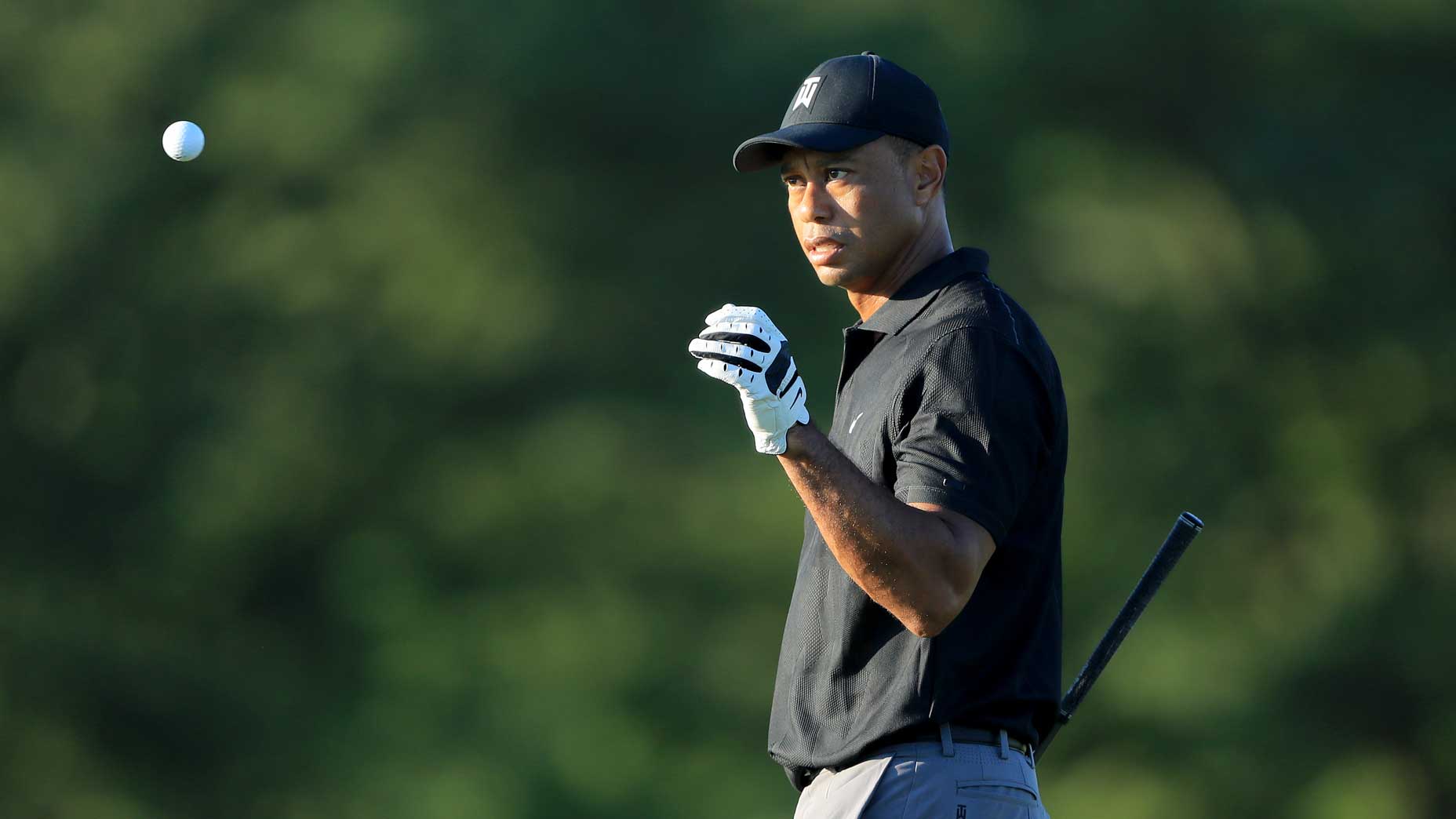 The only other competitive golf Woods has played was on May 24 when he teamed up with Peyton Manning in an exhibition match against Phil Mickelson and Tom Brady. Woods and Manning won the Champions for Charity match that raised money for COVID-19 relief efforts.
Various sportsbooks have put a variety of different prop bets out on Woods, ranging from his overall performance this week to how far, and how accurately, he'll drive the ball at Muirfield Village.
---
Will Woods Make the Cut?
Who has Better Score?
Hideki Matsuyama -165
Tiger Woods +145
Source: Westgate Las Vegas
---
Woods acknowledged to reporters on Tuesday that he has been away from the sport for one of his longest stretches not related to an injury.
"It feels great to be back," Woods said. "I hadn't played on a tournament venue in a while, and it's been since February, so it's been a long time for me."
Woods Attracting Prop Bet Wagers
The money started coming in on Woods almost immediately after the 44-year-old committed to the Memorial Tournament. One Nevada bettor plunked down $500 on Woods at a William Hill sportsbook to win at 30/1. The anonymous gambler looks to make $15,500 if Woods gets his 83rd career victory.
The real action has been the prop bets on Woods. While a sports bettor might not feel confident on Woods' chances to win at Memorial, they might be more than willing to take a chance on a prop bet.
---
Tiger Woods Longest Drive
Over 335.5 yards -115
Over 335.5 yards -115
Tiger Woods Birdies Round 1
Over 4.5 -140
Under 4.5 +110
Tiger Woods in Top 10 After Round 1
Source: Bovada
---
Whether the bookmakers have faith in him or not, Woods believes he's ready to win again.
"I would like to say that I'm going to win the event," Woods said. "That's my intent coming in here. That's my intent going into every event. Whether that plays out over the next four — well, come Sunday, hopefully that will be the case."
---
Will Tiger Woods Make Cut?
Where Will Tiger Woods Finish?
Source: BetMGM
---
Returning to Golf Safely
Woods said he was tempted to play in an event before the Memorial Tournament, but ultimately decided it was smarter to stay home.
"I did consider playing, trying to figure out if I should play or not, but I just felt it was better to stay at home and be safe," Woods said. "I'm used to playing with lots of people around me or having lots of people have a direct line to me, and that puts not only myself in danger but my friends and family."
---
Tiger Woods Tournament Average Driving Accuracy
Over 70.5% -110
Under 70.5% -110
Total Birdies for Tiger Woods
Under 15.5 -125
Over 15.5 +100
Source: FoxBet
---
Woods expressed confidence in the PGA Tour's COVID-19 protocols, but says there's definitely a different vibe on the golf course.
"It's certainly a different world, different environment that we're in," Woods said. "To play practice rounds like this and to watch as the tour has evolved and started back and to see no fans, it's just a very different world out here."