As far as oddsmakers are concerned it is a two-golfer race going into the US Open final round. Final-round leader Gary Woodland, who was getting 5/1 going into the third round, is now 7/4, according to the Westgate Las Vegas SuperBook. He is joined by Justin Rose, who was 9/2 Friday night. Rose began the third round two shots behind Woodland, and shot a 3-under 68 to get within one.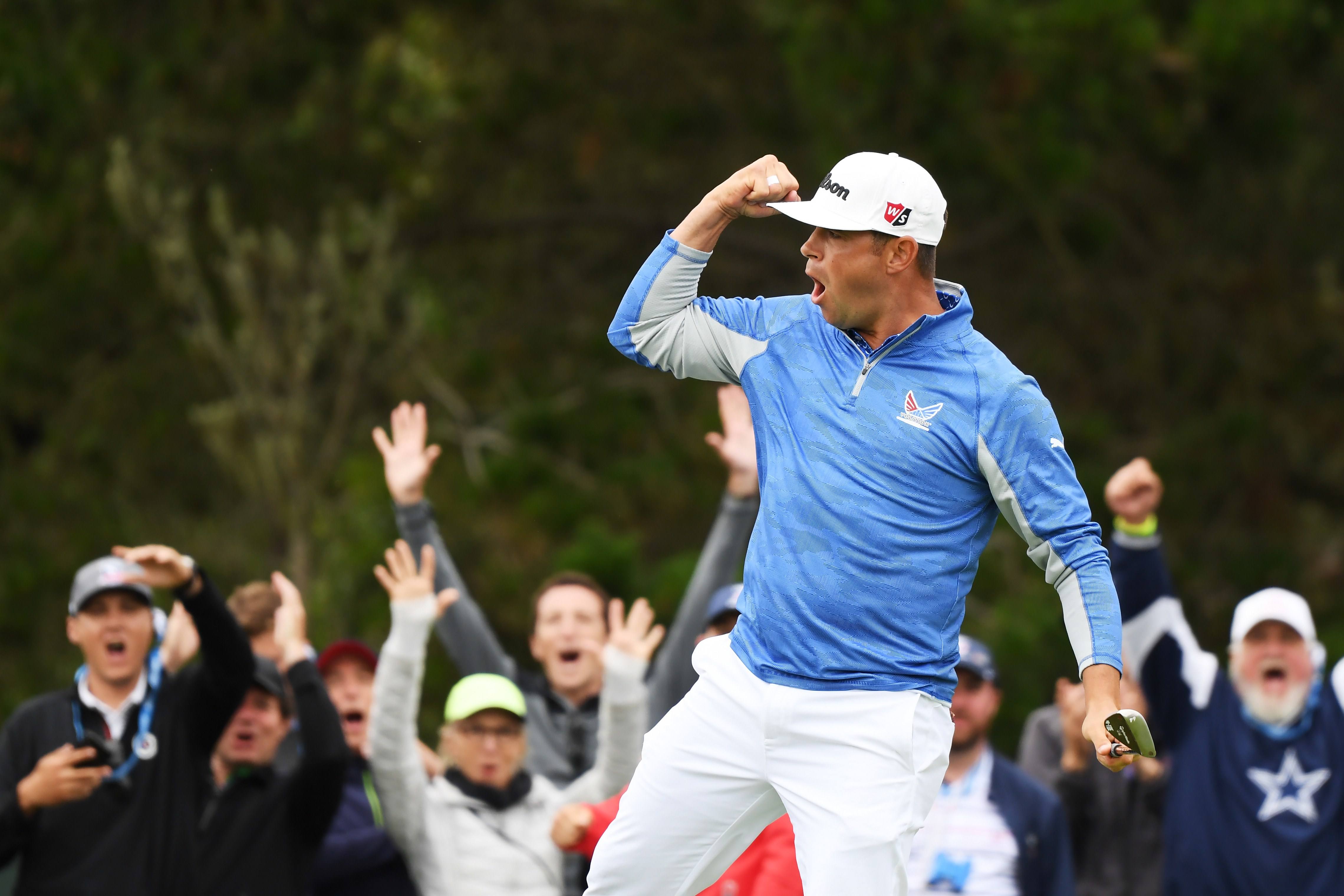 Rose trailed in the US Open in 2013 by a stroke going into the final day, and ended up winning. He is hoping for the same result on Sunday.
"I'm not chasing, really, I'm so close to Gary that I have to go out and play my game tomorrow," Rose said. "And I think it's going to be dictated by the pin placements and the weather tomorrow as to how aggressive you can be and what it will take to win. I make no predictions tonight on what tomorrow is going to feel like."
Woodland, who has never won a major championship, is feeling pretty confident going into Sunday's final round.
"I'll be rested for tomorrow," Woodland said. "I'm comfortable with my game. I'm playing good. We're at Pebble Beach for the U.S. Open. It should be exciting."
Koepka Longshot to Three-Peat
The other golfer that is given a realistic chance of overtaking Woodland and Rose is two-time defending champion Brooks Koepka. Koepka shot a third-round 68 and is four strokes back of Woodland.
Koepka is listed as 5/1 by the Westgate, but knows if he is going to win his third consecutive US Open, he'll need a better round than Saturday.
"I don't know if I'd be second to last group, somewhere around there?" Koepka said. "But it would be nice to get off to a good start, be 3-under through 7, somewhere around there, take advantage of those opening holes. And you never know what's going to happen."
Better Get Note From Dustin
Sunday is Father's Day, as well as Phil Mickelson's 49th birthday. Another special occasion is Stanford University's graduation ceremony.
One senior, though, won't be there to commemorate the day, but he has a really good excuse.
Amateur golfer Brandon Wu is supposed to be in a cap and gown, but instead will be at Pebble Beach trying to improve on his tie for 17th position.
While Wu is disappointed he won't be getting his diploma, he is excited to be nine shots back of the leader.
"This is a pretty cool experience, too," Wu said. "I wish I could graduate with my classmates, but I think they'll understand and be cheering for me."
Wu's playing partner will be Dustin Johnson, and even if he finishes in the top 20, he is foregoing the prize money. He is planning on playing the summer's amateur events and try and qualify for the Walker Cup team.
Unforgettable Photo Op
Henrik Stenson hit his second shot on No. 16 and drilled a fan that went to the ground. The golfer decided to give the fan a souvenir he'll never forget.
While the man was laying on the grass, Stenson laid down beside him and took a selfie.
The fan was not seriously injured and was pretty happy about the one-of-a-kind collectable.