The United States will enter its Round of 16 matchup as a heavy favorite, but will have to be wary of a rapidly improving Spain side if it wants to advance safely to the quarterfinals at the Women's World Cup.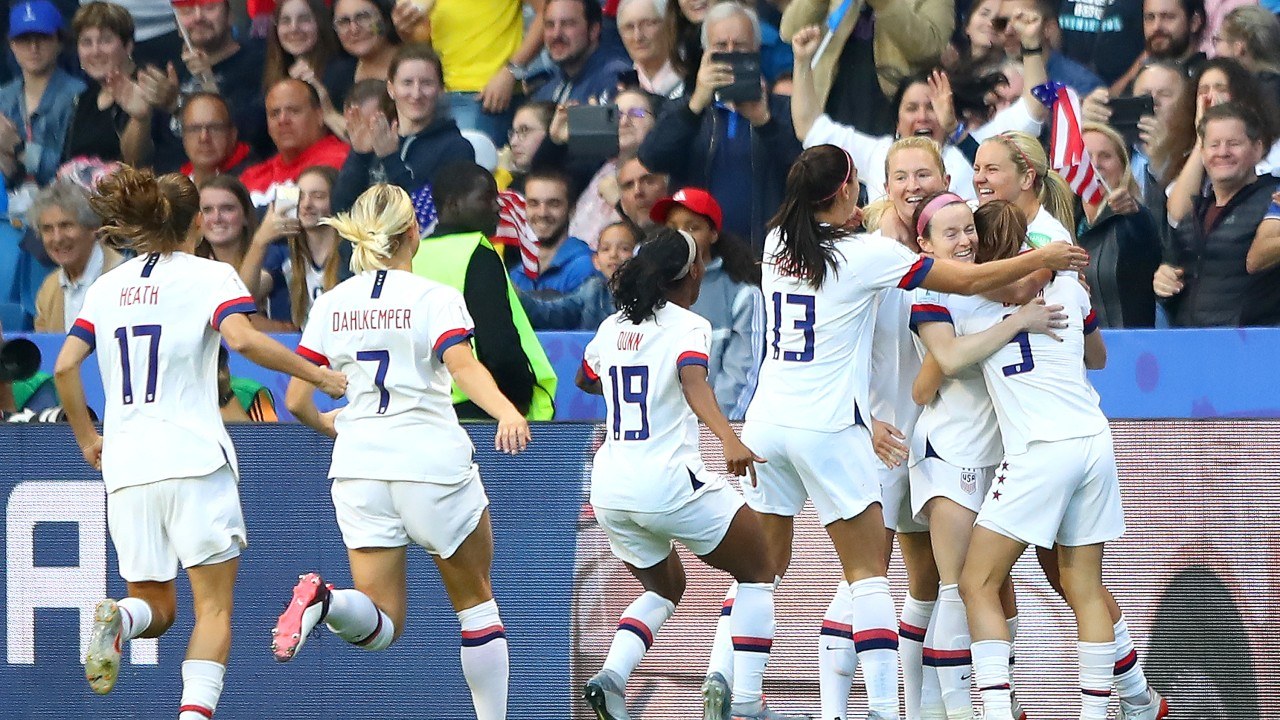 The USA will also have to deal with a relatively short turnaround, as the team is coming off a 2-0 win over Sweden on Thursday.
World Cup Structure Not Bothering United States
Conversely, Spain last played on Monday, clinching advancement thanks to a scoreless draw with China. The draw has left the Americans with several disadvantages: a short rest before the knockout rounds, being only one of two group winners that has to play a second-place finisher in its first knockout game, and a looming battle with host France in the quarterfinals.
But while those minor annoyances might add up to an actual disadvantage, USA coach Jill Ellis said she wasn't worried about the structure of the Women's World Cup.
"I don't build a tournament, so to be fair I wasn't paying a lot of attention to the ins and outs of how it's structured," Ellis told reporters on Sunday. "When you enter a tournament as one of the last teams to play, there's going to be certain differences in the windows. It is what it is."
Ellis also noted that her team was familiar with playing frequently in international competitions.
"We're very used to a three-day rhythm," Ellis said. "It's what we've done in certain tournaments, specifically for [the] purpose of having a consistent rhythm in what we do. And we can't control, obviously, what our opponent has."
Spain Sees USA as Model Program
Spain is among a group of traditional men's soccer nations that are now starting to invest money and resources into developing their women's programs. The team was considered a dark horse contender at this year's Women's World Cup, but is now under the radar after a pedestrian group stage effort that included a win over South Africa and a loss to Germany.
The Spanish team sees the United States as a mode for what their own program could look like in the years to come.
"Soccer in America is an example for all of us in every sense of the word," Spanish defender Marta Torrejon told reporters on Sunday. "If we had stars like they have in the US, if people could look up to us, to get to that stage we know we have a long journey ahead of us. But we're happy to take on that challenge and try to emulate it."
Already, Spain has enough talent to ensure that the United States won't simply win in a walkover, but the Americans are still a significant favorite. At FanDuel Sportsbook, the USA is a -330 pick to win in regulation, with Spain (+850) being given little chance of winning the match outright.
There's a better chance that they could play the Americans to a draw (+400) and then try their luck in extra time or a penalty shootout. But even taking those possibilities into account, the USA is an overwhelming -850 favorite to advance through to the quarterfinals, while Spain can be backed at +450.
In terms of the overall tournament, the United States is the +140 tournament to win the Women's World Cup, while Spain is a +4500 longshot to lift the trophy.