The two leading favorites in the Women's World Cup will face off in Paris on Friday, as the United States and France meet up for what could be the match of the tournament.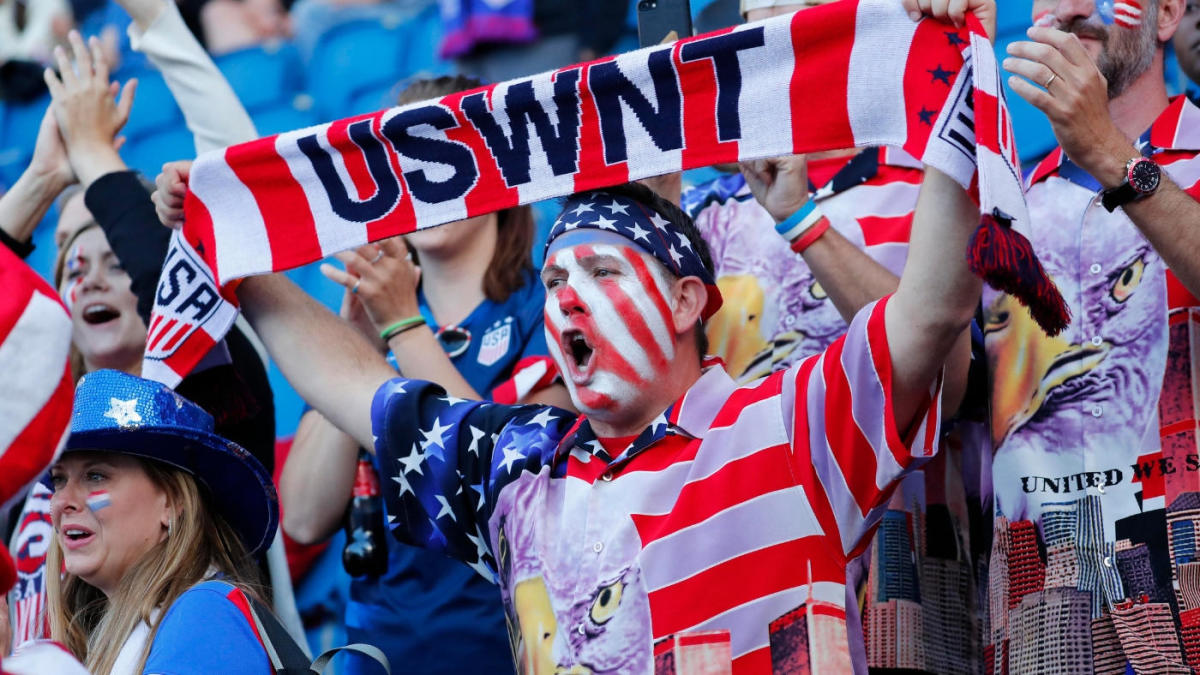 Since the draw for the Women's World Cup was determined in December, pundits have pointed to the fact that the two leading contenders for the title could meet in the quarterfinals.
USA, France Perfect at World Cup
Those projections held up, as both teams were perfect through the group stage and then scored 2-1 wins in the Round of 16: the United States over Spain, and France over Brazil. Now, soccer fans around the world will get the dream matchup they've hoped for, albeit a couple rounds earlier than might be ideal.
That means one of the two favorites will be out without a chance to even play for a medal. That will make the hosts desperate to pull off what would be considered a minor upset in order to build on the growing support for the women's national team in France.
But according to French manager Corinne Diacre, none of that is more important than going out and playing well.
"I don't think what is at stake should overshadow the game itself," Diacre told reporters. "We have things to prove, we know we haven't been perfect but if we are close to perfection tomorrow night that is what we are working towards. Talk is cheap, but we have to go out there and prove that tomorrow night."
Both Teams Show Vulnerability in Knockout Stage
The United States looked absolutely untouchable in its first match against Thailand, and outclassed both Chile and Sweden in its remaining group stage games. But the Americans struggled to generate offense while also looking sloppy in the back against Spain, making the defending champions suddenly look vulnerable now that they are finally facing competition considered to be on – or at least near – their level.
"This tournament isn't supposed to be easy and Spain was a great team," US midfielder Samantha Mewis said after the match. "I think these are the kinds of things that let us know that we're strong and that we can grind through something."
That said, France was far from dominant against Brazil in its first knockout match, needing extra time to finish off Marta and company.
"I know we weren't 100 percent today," Diacre told reporters afterwards. "Now the objective is to hit that 100 percent for the next game."
If anything, those shaky performances have only added to the anticipation, as anything seems possible in Friday's matchup. Some tickets are going for well over $1,000 on the secondary market, and the television audience could be massive in what has already been the most watched Women's World Cup ever.
Heading into the encounter, the USA is a slight favorite. At FanDuel Sportsbook, the USA is a +125 pick to win in regulation, with France as +220 and a draw – which would trigger extra time, and potentially a penalty shootout – listed at +210. Overall, the United States (-158) is a narrow pick over France (+112) to go through to the semfinals.
The winner of the match will move on to play England, which is coming off a dominant 3-0 win over Norway on Thursday. While the United States (+150) and France (+370) are still the top two picks to win the Women's World Cup, England (+450) and Germany (+500) are close behind.