The United States is enjoying an unprecedented reign of dominance in women's water polo over the past seven years. Now, the team will try to cap that run with a third straight Olympic gold medal at the Summer Games in Tokyo.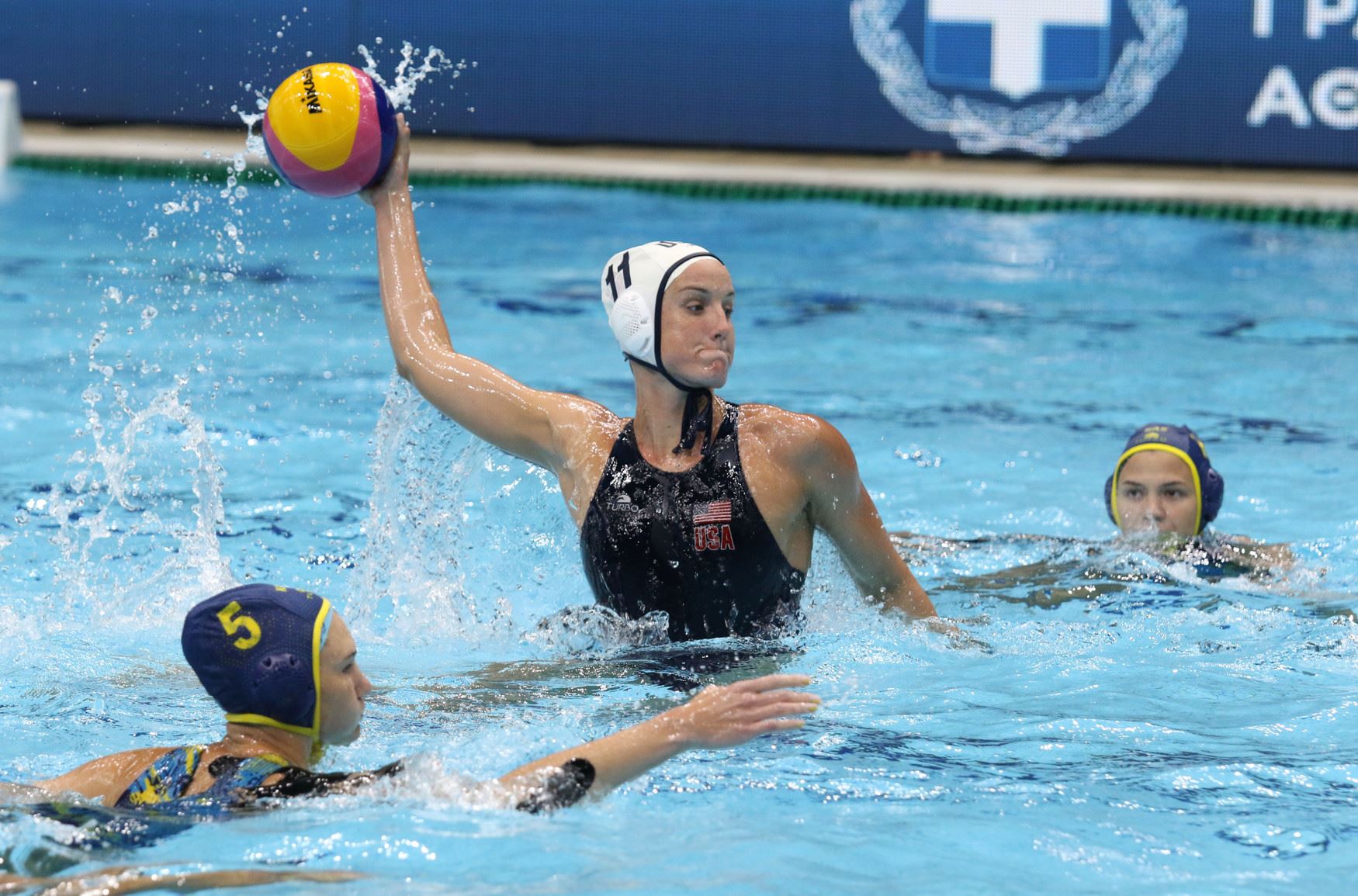 Team USA has won six straight World Championships and seven straight World League titles, last losing a major title in 2013.
USA stands alone in women's water polo world
In the 2021 World League Super League Final, the United States won all six games by a combined score of 105-42. It's no surprise that the Americans enter the Tokyo Olympics as the favorite, with FanDuel Sportsbook making the USA the -370 pick to win gold in women's water polo.
Players and coaches know just how strong the team is, and understand the expectations of a gold medal in Tokyo. But they're also being careful not to talk up their chances of a threepeat.
---
Olympic Women's Water Polo Odds – To Win Gold (via FanDuel Sportsbook)
United States: -370
Spain: +1000
Australia: +1000
Hungary: +1300
Netherlands: +1400
Russian Olympic Committee: +1600
Japan: +10000
China: +10000
Canada: +10000
South Africa: +10000
---
"I'm not going to shy away and say it's not noticed," team captain Maggie Steffens told USA Today Sports. "Of course we know that we have been successful in the past and there's an opportunity to bring a threepeat to the women's side. I think it's a cool opportunity for us."
It's not impossible to beat the Americans, though it may seem like it at times. The United States carried a 69-game winning streak between April 2018 and January 2020, for instance.
Australia, Spain among chief threats to USA gold
Australia (+1000) then knocked off Team USA by a 10-9 score. The Australians may be one of the few teams with a realistic chance of doing so again in Tokyo. While it lacks major titles in recent years, Australia has dotted the podium at world championship events, finishing third in women's water polo at both the 2018 World Cup and the 2019 World Aquatics Championships. Australia also won the first women's Olympic gold back in 2000 at home in Sydney.
Spain also comes in with +1000 odds of taking the gold medals home. The Spaniards finished as runners up to the USA at the World Championships in both 2017 and 2019. Traditional men's water polo powerhouse Hungary (+1300), 2008 gold medalists the Netherlands (+1400), and 2016 bronze medalists Russia (+1600) – playing under the banner of the Russian Olympic Committee – are also threats to medal, even if beating the United States feels like a tall order.
But realistically, Team USA knows that the gold medals are theirs to win or lose. That's why the team is focusing more on performance than results in the lead-up to the Tokyo Olympics.
"While we don't discuss winning three gold medals, we talk about how we want to be at the Games," team member and two-time gold medal winner Melissa Seidemann told USA Today Sports. "We talk about how we want the team to look. We talk about all those other things that we hope builds the foundation so we can win a third gold medal."
The women's water polo competition begins on July 24, with the gold medal game wrapping up the tournament on Aug. 7.